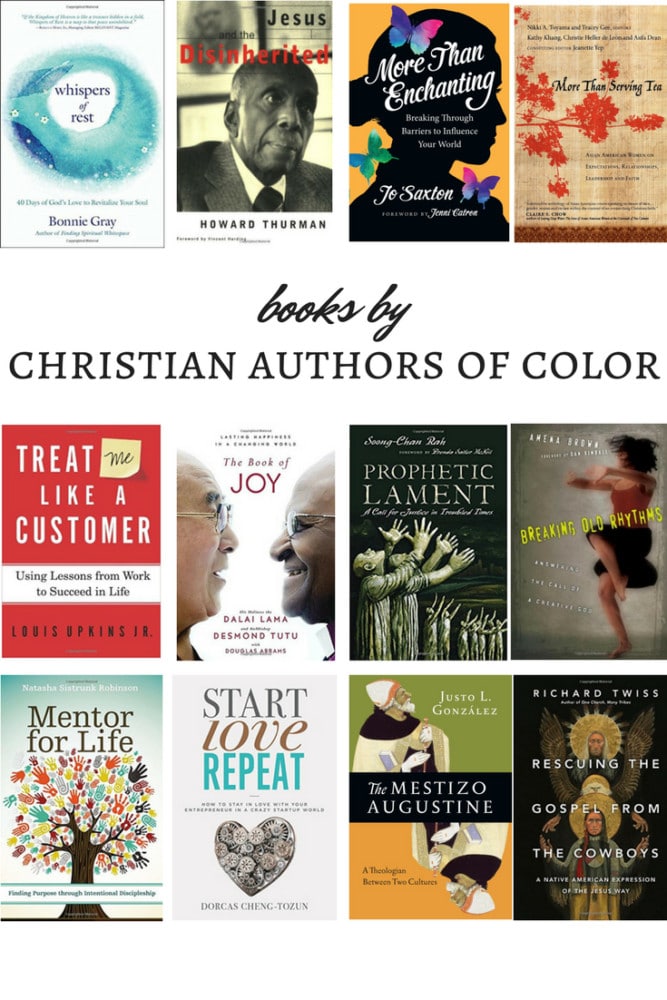 Whenever I see a list of books, I skip over all the intro words and scroll straight to the list. If that's you, you'll want to click this link to be redirected to the list.
I was reading a blog post the other day and one of the comments said something about the lists of top Christian books. So, I Googled, and I landed on Amazon's list of top 100 Christian Books. As I scrolled through, I saw only three books by authors of color. Boo to that.
But, it's definitely something we can fix. So, I called on all of you to help compile a list of 100 Books by Christian Authors of Color, and you rose to the occasion.
I haven't read all of the books on the list, and the list does not include the three books listed on Amazon. The list is not exhaustive, so please feel free to add your own recommendations in the comments, below. Also, if you would please share this list with your readers, that would be helpful.
And, just in case you've hung in there and read all the intro words, here's the list, in no particular order:
Note: All links in this post are affiliate links.