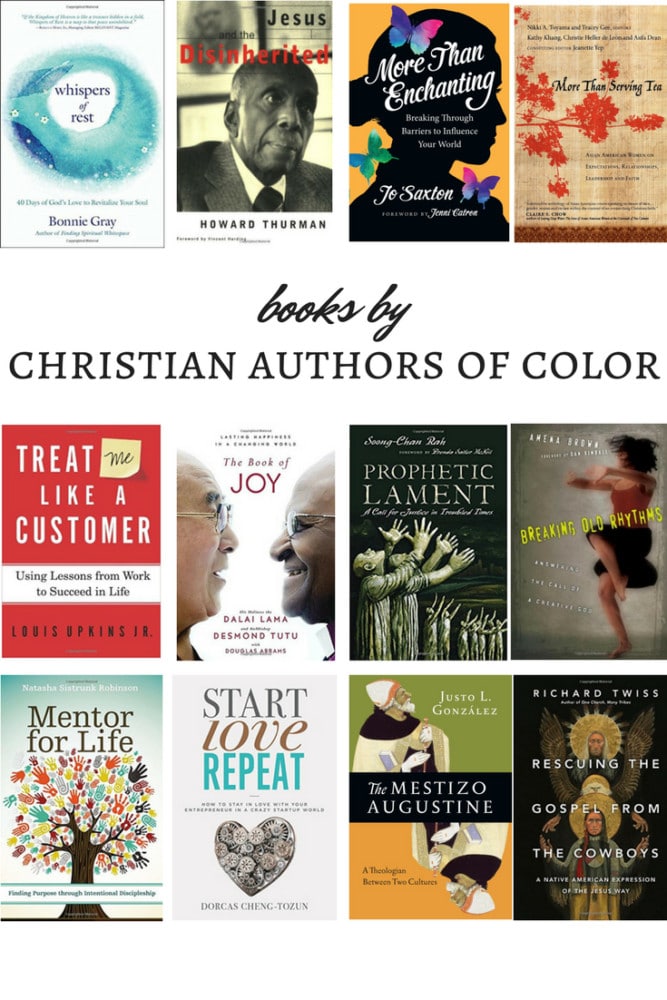 Feel free to add your own titles and authors in the comments section of the original post, here. Thanks!
NOTE: I have not read all of these books, so please don't consider this list to be an endorsement of every book here. I have read a lot of them, though. The list was been compiled by readers and social media contacts after I took a peek at Amazon's top 100 Christian books and found only three authors of color listed there.
All links are affiliate links. That means, if you click a link and make a purchase, I'll receive a small amount of compensation.