Over the past two weeks, I've been talking about silence. Being silent is not the same as being still. I've been introducing more silence into my life as I've been going about keeping fit, running errands, and finishing projects. Sometimes, it's easier to work on incorporating silence into your day if you've got something to keep your body engaged.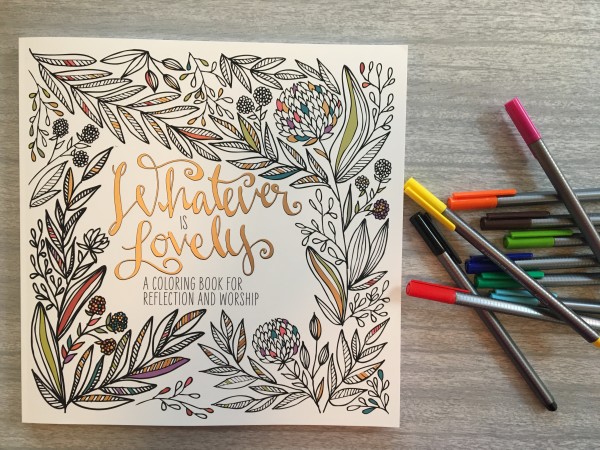 Walking, dancing, knitting, and yoga are all examples of ways to keep your body from sabotaging your attempts to find silence. Coloring is another way to "trick" your body into embracing silence.
There's been a surge in coloring books for adults in recent months. Not too long ago, a publisher contacted me. This publisher was asking permission to use a few of my words in a new coloring book project. I was more than happy to say yes and, a few months ago, I received a small stack of those coloring books to do with as I desired.
Today, I'm giving away three copies of the coloring book to readers of this blog. The book is called, "Whatever is Lovely," and you can check it out here.
To enter for your chance to own one of these books, follow the instructions on the Rafflecopter, below:
---
Feeling as if the world has gone a little bit mad? No worries! I've got you covered! You might want to escape to some lush green island where there are drinks with umbrellas and lawn chairs, but I've got the next, best thing. Each Thursday, during the month of March, I'll be giving away books! Some days I'll give away one book, and other days I'll mix it up. It's my small offering to say thanks for hanging in there, you can do this, and we're all in this together! Follow the instructions in the Rafflecopter to enter to win a copy of "Whatever is Lovely."