I have lived in a bunch of houses. If I'm counting correctly, there have been about twenty-six. I was born in Germany (my dad was in the Army) and moved to the states with my parents when I was too young to remember anything about it. We moved around quite a bit when we first got to the U.S., and then we settled in New Jersey for a while. I remember that house, and I talk about it in my book.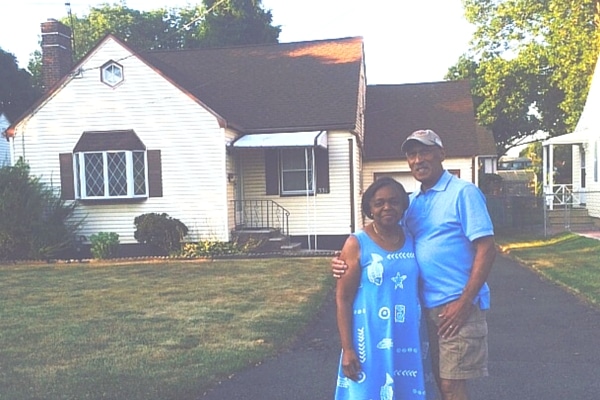 Last year, my sister went back to that house with my parents, and she texted this photo to me. See that slight slope between the houses, on the right side of this picture? I thought that was a gigantic hill, and I used to roll down it, sideways! And those hosta plants, in front of the steps? The same ones I wrote about in my book! The bedroom I shared with my sister was behind that hexagonal window in the peak at the front of the house. Well…that was actually the attic, and our bedroom was on the other side of a door that was also a bookcase.
Anyway, my mom decorated that upstairs bedroom with striped wallpaper and a fake shag orange-colored rug. Do not wince. It was the seventies, and my mom's decorating eye has always been on-point. I loved that room. I think that room is where I first fell in love with colors, patterns, textiles, and texture.
In the years that followed, my mom let me and my sister pick out our own wallpaper and paint and curtains and bedspreads. When we tore down wallpaper to make way for a new pattern, she'd let us draw on the walls with crayons before the new wallpaper was papered over those walls. It was magical and, over time, I began to develop an innate feel for what works well together and what doesn't. But, even more than that, I began to understand the way a house communicates with its owner.
There is a way a house lets you know what color it wants to wear and what mood it likes the best. Sometimes, I hit the nail on the head and other times, it takes a while for a house and me to warm up to each other. Even in the best houses, making a home there is the same as building any good relationship: it takes trial and error, and a commitment to hang in there until it all works together. Of course, sometimes the house — like some relationships — is a dud so you have to cut your losses and call it a day. And, of course, there's maintenance and changing trends and seasons which require minor tweaks or major overhauls along the way.
I'm currently having a conversation with my guest bedroom. We've been in this house for almost two years, and this will be the second time I've decorated this room. The first time I decorated it, I did it with my daughter who lived in that room through a rocky season in her life. Decorating that room was like therapy, back then. It was part of her healing process and it gave me something steady to hang on to. But, when she moved out last year she took all that stuff with her. The room was empty and it's been empty for months. I think it needed to breathe and take a break from the hard work it had done.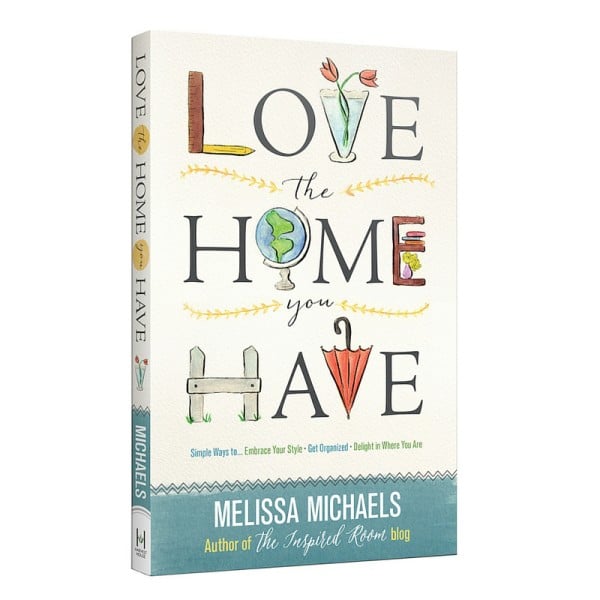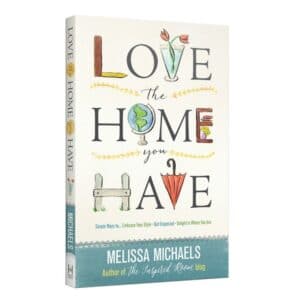 Earlier this week, the room started letting me know it was ready. So, H and I bought a mattress and had it delivered, and I've been doing my best to listen to that room. I've decided to share this journey with you, over on Instagram. Every now and then, I'll post a few pictures, using the hashtag #thatguestroommakeover so you can follow along. I'd love so much to hear your decorating stories and your house journeys, too! And, if you've got suggestions for my guest room, feel free to share them as we go. Also, you've got one more day to enter for your chance to win a copy of Love the Home You Have by Melissa Michaels of The Inspired Room. Click here to enter!
Some questions for you: Does your house talk to you, too, or do you think I've lost my mind? What is your favorite decorating memory?