Late last year I went to two different events at two different houses in a city far from where I live. These houses were gorgeous. They had great design, beautiful furniture, perfect accessories, and even more. I was doing my best not to drool all over their perfect, hardwood floors.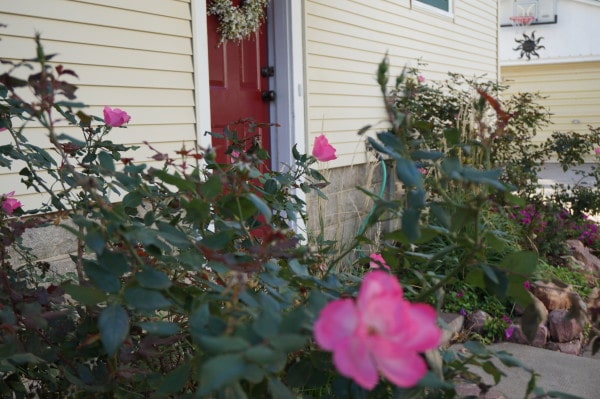 I kept looking around, taking notes in my head, trying to see which of their design ideas I could incorporate into my own home. And then, as I kept thinking about it, I began to realize my house wasn't the right house for the changes I thought I might make. In my mind, I thought about going back to my hotel room, logging on to Zillow, and checking out the homes for sale in the city where I live.
Mentally, I started to think about just how much I could get for my current house. The house we moved into less than two years ago. The house about which I have told many people, "I think this is the house I've been looking for my whole life." I began to make up a listing for my current house to post on Realtor dot com and, as I ran through the features of my current home that would make a buyer want to move in, I realized something: I already have a house. A house that I love.
What my house needs — or should I say, invites — is a little bit of tender, loving care. I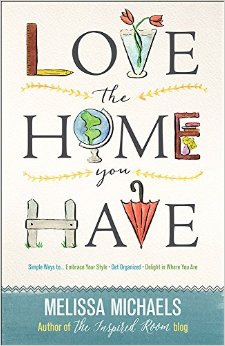 appreciate good design. I know it when I see it. But, it's hard to see clearly in my own surroundings. What I needed was a little bit of guidance, and I had exactly that, in my very own home, on my very own bookshelf. Thank goodness for my friend, Melissa Michaels, and her book, "Love the Home You Have."
This book was my Advent companion this year. It was exactly what I needed. So, I ordered a bunch of extra copies and gave them to my friends. But, I kept one copy to give away to one reader of this blog. Yay!
If you're interested in winning a copy of this book to help you fall in love with your very own house again, just follow the Rafflecopter instructions, below.
---
Feeling as if the world has gone a little bit mad? No worries! I've got you covered! You might want to escape to some lush green island where there are drinks with umbrellas and lawn chairs, but I've got the next, best thing. Each Thursday, during the month of March, I'll be giving away books! Some days I'll give away one book, and other days I'll mix it up. It's my small offering to say thanks for hanging in there, you can do this, and we're all in this together! Follow the instructions in the Rafflecopter to enter to win a copy of Love the Home You Have. And, click here to pre-order Melissa's newest book, "Make Room for What You Love."