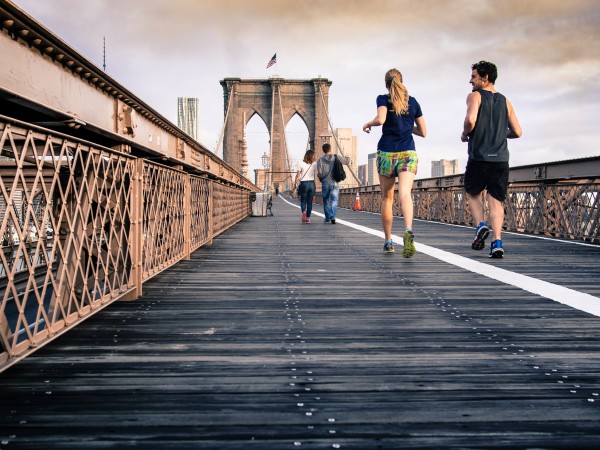 The camera adds ten pounds, and so does writing a book.
The other day, while I was exercising at the gym, I saw a notification that read, "February 9 is drop off day." According to that notification, February 9 is the day most of us have given up on our New Year Resolutions for good. Case in point? Drop Off Day, where the number of people who show up at the gym drops off, considerably. I'm not much of a resolution person, but there are certain things I value. One of those things is my health—spiritual, intellectual, and physical.  The apps I'm sharing here today help me keep those values front and center throughout the year. I also value my budget, so these apps are all free. Some have upgrades available for purchase.
I've heard people quoting studies that say sitting is to the body what smoking is to the lungs. I can't confirm this, but I also don't think it could hurt to get up and move every now and then, whenever we can, for as long as we can. So, here are the apps I've found to help get me moving throughout the day:

First things, first. It is so easy for me to slack off on reading the bible. It's the best book out there, but I struggle to spend time with it. For years, I wanted to spend more time reading the bible, but every time I tried, I'd get distracted or simply forget. Somehow, the YouVersion Bible app seems to be doing the trick. I have selected their Bible in One Year plan and am currently 46% of the way through the entire bible. Every morning, before I do anything else, I queue up my bible reading plan and read the plan for the day under the covers in my bed. It takes me about fifteen minutes each morning. Every day, I read a passage from the Psalms or Proverbs, A New Testament passage, and a passage from the Old Testament. You can begin this plan anytime. I began the plan on some random date that I don't remember. But, the app also offers other plans, as well. A quick scan of the app just showed me the following options: Daring Faith (a seven day reading plan), Forgiveness (a four day reading plan), and Sex (a seven day reading plan). There's also a Lenten devotional, as well as plans written by a variety of people, including Jefferson Boethke and Pope Francis.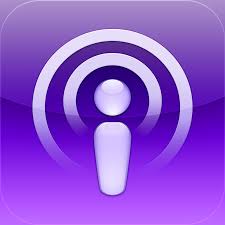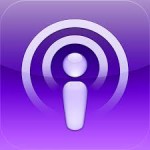 Most weekdays, H and I head to the gym around 7:30 AM. Most of the time, he's on a caffeine high and I am not yet ready to engage in conversation outside of my head. The podcast app on my iphone is my lifeline to existence in those first few minutes on the cardio machine. I go to the very same machine every morning because it hurts my brain too much to make a choice. Then, I plug in my earbuds, open a podcast, and start moving. All of the podcasts I listen to are available directly through this app and, when one is finished the next one starts playing automatically. By the time I finish my first thirty minutes, I am fully awake and informed.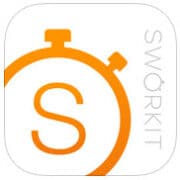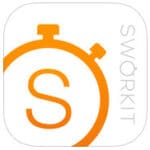 I use Sworkit to guide me through a series of strength exercises. This app is pretty cool. You can choose a muscle group to focus on, and you can tell Sworkit how much time you've got for your workout, beginning with five minutes and moving up from there. Sworkit takes you through a series of exercises, which you can do anywhere, because there's no equipment required. A clock counts down the time for each exercise and an image appears on the screen of someone doing that particular move so you know exactly what they mean when they say, "Genie Sit," (once you do that one, you'll never forget it).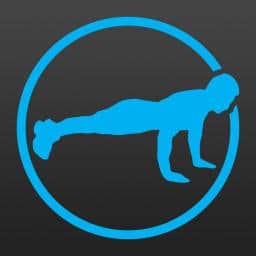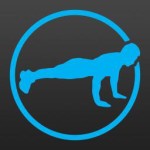 Sworkit is my workout coach on alternating days. When I don't use Sworkit, I substitute with Hundred Pushups. This app trains you, incrementally, to accomplish one hundred pushups each day. Begin by taking a quick test to see how many pushups you can do. Plug that number into the app and it generates a training plan for you. Within six weeks of steady training, you'll be doing one hundred pushups a day. It's up to you to decide if you'll do full pushups or if you'll modify them. Either way—one hundred pushups is one hundred pushups.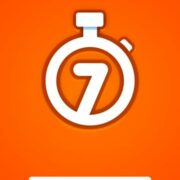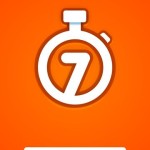 Now, before I let you think I'm a workout queen, I assure you, I am not. I exercise. I don't really work out anymore. I'm simply trying to keep myself upright with limbs that function and a heart and lungs that work on their own. My goal is functional fitness, not Beach Body fitness. Back in the day, I was a personal trainer and a fitness instructor. THAT's when I was a workout queen. So, while my goal is to get to the gym five days a week, it doesn't always work out that way. We have one car and, sometimes our schedules won't accommodate the 7:30 exercise appointment and the rest of what we've got on our calendars. So, even if I don't get to the gym, if the weather allows, I go for a three-mile walk around the golf course. And, when I'm working on my book, I try to remember to set the kitchen timer to go off each hour. That way, I have to get up from my chair in my office and walk into the kitchen to turn off the timer. While I'm up, I often open my 7 Minute Workout app. This is a quick way to get my muscles moving out of their hunched-over-the-computer position. The app provides a full-body workout in just seven minutes. While Sworkit gives you a different workout each time, the 7 Minute Workout app goes through the exact same sequence every time, unless you pay for an upgrade.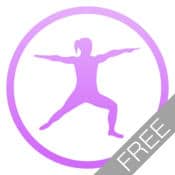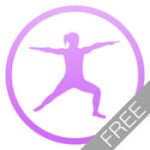 On Monday nights, I take a walk down to the Episcopal Church in our neighborhood and spend a really good hour on the yoga mat in an amazing yoga class with just a few devoted participants. It is always the very best part of my week and a fantastic $6 investment. On the other days, when I can, I spend twenty minutes on the yoga mat in our spare bedroom. The Simply Yoga app includes links to YouTube demonstrations of each pose which you can review and get comfortable with before actually moving through the practice. Working at a computer all day—whether you're sitting, working at a standing desk, or walking on a treadmill while you work—requires body work to provide counterbalance. Yoga (or some other form of intentional stretching, if yoga isn't your thing) is the perfect way to release your body and your mind.
Now, just so we're clear, I'm not a doctor, and my personal trainer certification ran out long ago. So, please note that I'm sharing information about what I do to stay in shape (or, at least not fall completely off the wagon) while working on a book—a job that requires lots of time in one position. If this post inspires you to try one or more of these apps, be sure to consult your doctor, first.
Some questions for you: Are you working on a project that keeps you sitting in one place for a long time? Tell us about it. How do you incorporate movement into your day? What apps would you add to the list?