Each week day in which the outdoor temperature stays away from any number that begins with "1" I go for a three-mile walk around the golf course. On the days I don't run (which is 99.9% of the time), I have just enough time to listen to a podcast. I have been known to cry, talk back, and laugh out loud while walking around the golf course. The golfers are used to me. Now.
Podcasts are everywhere, aren't they? Remember when blogging was all shiny and new? Well, now podcasts are all the rage. If you enjoy blogs, podcasts are their perfect partner. They can be informative, entertaining, inspirational, and some of them can be all three at once. The biggest bonus, of course, is the ability to take a podcast with you, wherever you go. If you've got laundry to do, or grocery shopping, or dinner to cook; if you're training for a marathon or waiting in the carpool lane, your favorite podcast can be right there with you! If you're not into podcasts, consider this a gentle invitation to give them a try. When a podcast is done well, it can feed your soul, and I don't think it's a stretch to say that.
So far this year, I've been featured in two podcasts and have two more on tap which will publish (release?)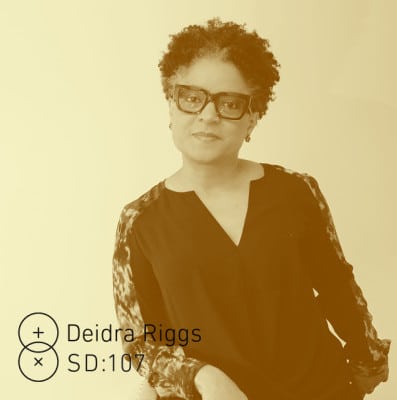 soon. And, thanks to the beauty of the archive, you can listen to a podcast on your own schedule. So, you don't have to miss anything!
If you're looking for some thoughts about parenting adult children and loving them well, listen to my conversation with Diane Bailey and Holly Barrett, for the Consilium right here. And, tune in to my conversation with Grace Sandra, for Seminary Dropout. Shane Blackshear was gracious enough to entrust the two of us with his podcast for the afternoon, and we may just have rustled up a little bit of #blackgirlmagic. (Thanks, Shane!)
Yesterday, I recorded an episode of "What Should I Read Next?" with Anne Bogel, aka Modern Mrs. Darcy. You can subscribe to her podcast, here. It's worth it, just to hear what a really professional podcast sounds like. Seriously. Good stuff. Anne is brilliant, warm, and witty, and her book recommendations are fabulous.
Additionally, I'm thrilled to have been one of Retha Nichole's very first guests for her podcast, Journey to Balance. Subscribe to Retha's podcast here. But also? Get to know her. She has an amazing story and a heart of gold.
With an iPhone, you can download podcasts using their free podcasts app. My iPhone 6S came with the app preloaded. Android users can listen, too. Just download a podcast app and then queue up the podcasts of your choice. "But, which podcasts should I listen to???" I can hear you wondering aloud. Well, in addition to the podcasts already mentioned, here are my top picks for the podcast newbie, or for anyone who's looking for some new shows to add to an already stellar list:
Serial. The first season. This is the podcast that got me hooked on podcasts for good. It's one story, told over several episodes, each episode better than the last. In the first season, follow along as Sarah Koenig tries to figure out whether convicted felon, Adnan Syed is truly guilty of the crime he's been charged with. Sounds easy when you're just reading about it. But, once you start listening to this story, you won't be so sure. Serial just released a second season, but it has big shoes to fill and I'm not so sure it's up for the task. If you're a fan of Netflix's new hit, "Making a Murderer," you'll fall hard for Serial.
On Being, hosted by Krista Tippett. This show used to be called, Speaking of Faith, but the name changed in 2010. It aired on NPR, and I listened faithfully, every Saturday afternoon while I cleaned the house. Krista Tippett engages in thoughtful dialogue with guests who represent many different faith traditions, and some who claim no faith tradition. My favorite episode features Jesuits Guy Consolmagno and George Coyne, and is titled Asteroids, Stars, and the Love of God.
This American Life, from the NPR show of the same name. This podcast can best be described as journalism but, you'll have to listen to get the full effect of what they do. Each episode focuses on a theme, with about four stories through which that theme is woven. This American Life has been around for a long time and they are really good at what they do. Listen to their two-part story, "The Problem We All Live With." It's some of the best investigative reporting I've heard in a very long time.
Radiolab. I think Radiolab is a lot like This American Life, but with a science emphasis. People I've talked to either really like this podcast, or they don't. It does have a bit of a nerd appeal and I think that endears this show to me even more. Listen to the American Football episode. Trust me.
StartUp. This is a podcast series about what it's truly like to get a business off the ground, and the first season follows the story of Alex Blumberg as he tries to get the StartUp podcast started. If you're an entrepreneur or you're thinking about quitting your day job, listen to StartUp. It's the closest you'll get to on the job training without being on the job (unless, of course, you listen to it while you're at your day job).
Each of these podcasts will keep you company for an hour of exercise, yard work, laundry, carpooling, or whatever you've got on your to-do list that could use a little boost.
What are you listening to? And, which podcasts would you recommend to me?