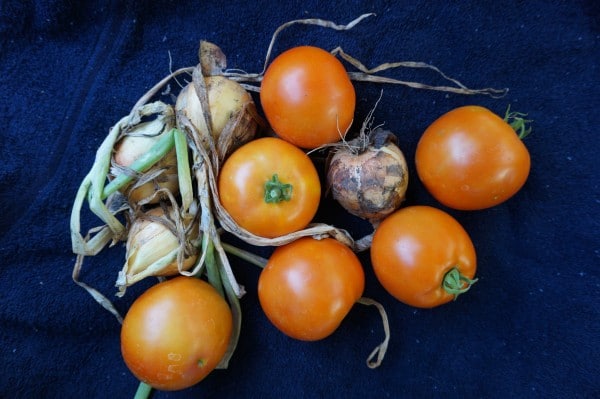 Some people remember events of their lives on a timeline. I remember my life by the houses I lived. There have been so many houses in my life, and I am not complaining. Not the least little bit. I have a love affair with houses. I am that person who comes to the Open House without any intention of making an offer.
I think I get it honestly. I sometimes wonder if something like this is inherited, or taught, or some combination of the two. I've written before in this space about how my mom has a knack for making a house a home. I don't know if she loves houses as much as I, but she instilled in me an appreciation for the slant of light through the window and a kitchen sink with a window and good bones and a welcoming layout and a charming screened-in porch and a front door that begs you to cross the threshold and tell us a story or two.
In Connecticut, we bought our very first house. It took us a while. When we first moved to Connecticut, we rented a two-story Colonial on Washington Avenue. Before that rental house, our small family (first three of us, and then it grew to four) lived together in a parsonage, in a sweet little town in North Carolina. The parsonage was a bungalow, with a furnished living room and a family room that had mauve carpet and paint on the walls to match. The bathroom ceiling was falling into the tub when we first moved into that parsonage, so the congregation hired a contractor to set things right. That bathroom project spanned a few weeks and during the process a hole was opened from the bathroom to the outside; a hole through which mice found their way and gorged themselves on the food our shaggy black dog left behind in her bowl.
When we moved from that parsonage to Connecticut, we didn't have enough money for a downpayment on a house of our own, so our real estate agent showed us rentals, and a Colonial on Washington Avenue welcomed us with open arms. Two bedrooms, two bathrooms, a front porch, and a screened-in gazebo in the back yard. And, of course, enough room in the yard for a garden.
We've had a garden in every house. That's H's thing. He's good at gardening. He doesn't mind the weeding and planting and watering and tilling and harvesting and tending and coaxing along.
When we'd lived in Connecticut for a few years, we contacted the agent who'd helped us find that rental on Washington Avenue and we told her we thought we might be ready to buy a house of our own. We've had incredible luck with our real estate agents. In all the homes we've ever lived, there has only been one agent who made us wonder if he had our best interest at heart. But, Loretta was our first agent, and she set the bar high. She treated us as if we were family, and helped us crunch the numbers to make sure we really and truly wouldn't buy a house we couldn't actually afford.
The story of how we found that first house is one that takes more time than you intend to spend when you click over to read a blog post. So, I'll just tell you Loretta called us one day, when we'd pretty much given up, and the tone of her voice gave us hope. I think that house on Augur Street will always be my favorite. It had a fireplace in the living room, and a wood stove in the family room and a kitchen sink with a window, and it had a deck. It had hardwood floors and lots of light and a garage attached to the house. It wasn't fancy or showy or big. But it was home, and it seemed just as happy to have us as we were to have it.
In the backyard of that house on Augur Street, a garden was already marked out with a shed standing right in the middle. H planted and harvested and weeded and coaxed, and that's when he told me his love language is quality time. I remember, because he asked me, "Do you want to go out to the garden with me?" So I set up a white patio chair in the grass at the edge of his garden, where the cucumber plants reached over the edge and we hardly said three words while the sun traced a path toward the horizon and the grass lay calm around my feet. And H said, "This is great! This is so much fun!"
"It is?" I'd asked. "What's so fun about it?"
"Quality time," he answered. "I just like having you around me. We don't have to do anything or say anything or go anywhere. I just like knowing you're nearby."
So now, it's this habit we have. He gardens and I sit somewhere nearby. I read a book or take pictures of the sky or I hold the hem of my shirt to offer a makeshift basket for the tomatoes and onions that will join us at home. We hardly ever say much at all on our garden excursions. These days, H maintains a plot of earth at one of the community gardens in our town. We ride our bikes there, or we drive in the car and the train whistle blows in the background while he weeds and I enjoy being nearby.
We are always building this marriage of ours. We are always building home. We are always planting and harvesting and weeding and coaxing, and we are always so glad to be home.
And you? What do you love?