I went home for Father's Day.
I had the honor of speaking in a breakout session at The Summit for Change in Washington, DC, and so I flew out to the east coast a few days early, to spend some time in Richmond with my people.
My parents moved to this house nearly thirty years ago—right after H and I jumped the broom (we didn't actually jump over a broom, but if we ever renew our vows…).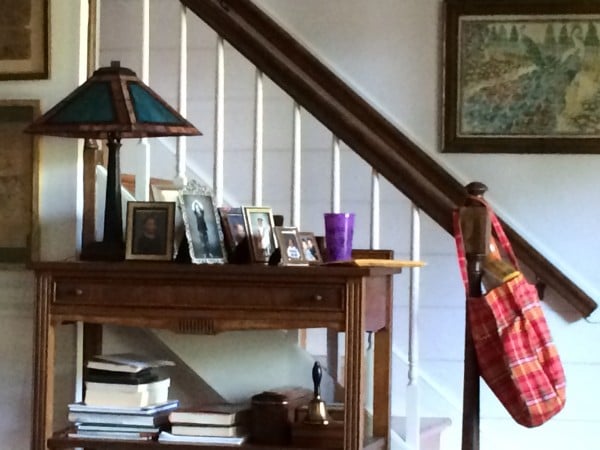 I've never lived here, but I have slept under its roof in every stage of my married life. It's not the house I grew up in, but it's our family's homestead. At least that's what I call it.
Long before Martha Stewart or HGTV, my mom has been in the business of creating a beautiful home, curating items that make her smile, regardless of the latest trend or design advice. She goes with her heart; she follows her instincts.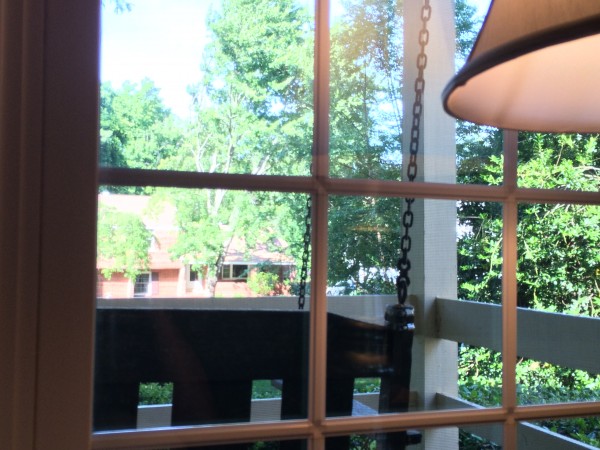 I like to think I've inherited a little bit of my mom's eye for what works. But, I can never be sure. And besides, what's at the heart of my parents' home has more to do with who they are than where they live. Somehow, though, who they are—warm and real and loyal and open and faithful—is exactly how their house feels.
It's been like that, in all the places my parents have lived. Every time I visit, I pray I can have a house like theirs. Not necessarily a center hall Colonial, or a house in Virginia, or a house with everything exactly the way it's laid out in my parents' home (although I wouldn't be opposed to any of that). What I'm really praying for is a house that feels like home, to everyone who crosses the threshold.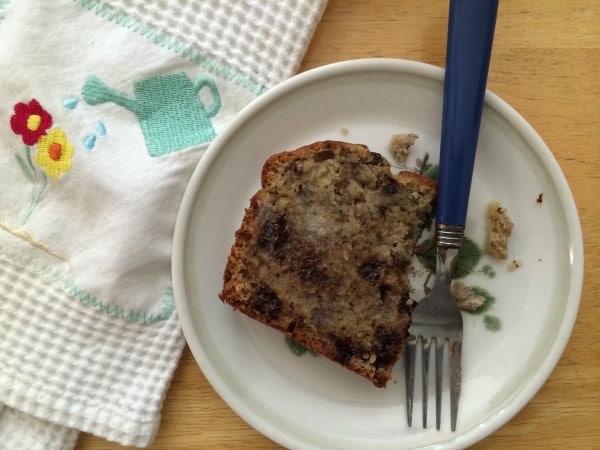 I come back to my tiny rental and wonder if I should paint something, or buy new curtains, or hang something different on the walls.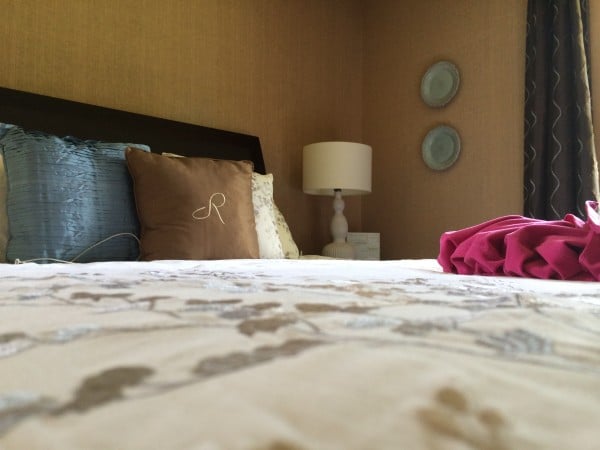 My daughter turned twenty-three today, and so, last Monday, we flew her home from Chicago to Nebraska. She texted while she sat on the tarmac in Chicago, on a plane with no air-conditioning, and said her flight would be delayed due to a mechanical issue.
"Chicago," I texted back.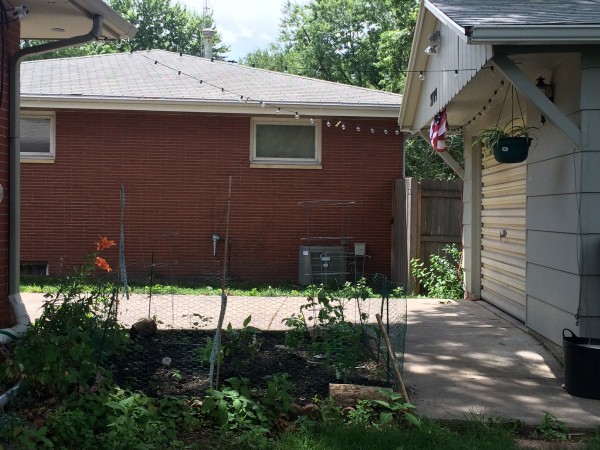 I changed the sheets on the bed where our daughter would sleep, with my phone in my back pocket, so I'd know when her flight finally took to the skies. And I opened the windows to let the fresh air in.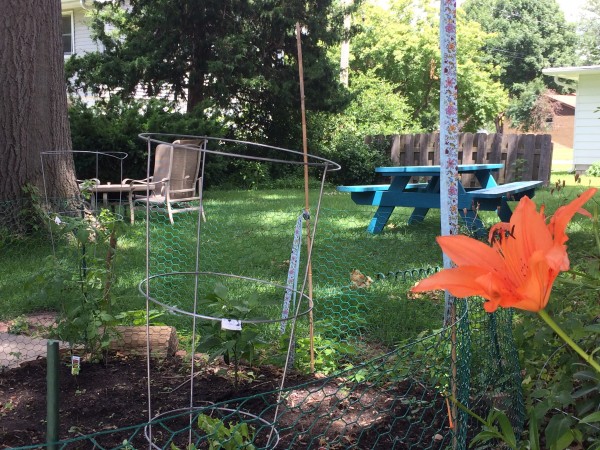 I tracked her flight on the computer, the same way my parents had done when my flight from Chicago had been delayed. "I can call a car to come and get me," I'd kept saying to my mom each time I called with updates on my flight. "NO," she'd answered, her voice on the other line coming through in all caps. "THEN I WOULD HAVE LESS TIME TO SPEND WITH YOU." And so, she and my dad were waiting curbside when I finally emerged from the Richmond airport after one o'clock in the morning.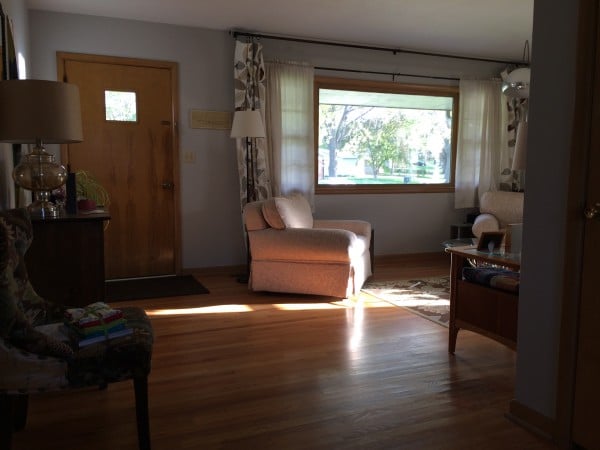 My daughter's flight was an hour late, just as mine had been when I flew back east. H picked up Alex at the airport and I lit a candle on the stove and soon Santana was telling me someone was in the driveway and then on the front porch and so Santana went out to bombard the birthday girl with all the love we had to give until all we could do was take the hug fest inside.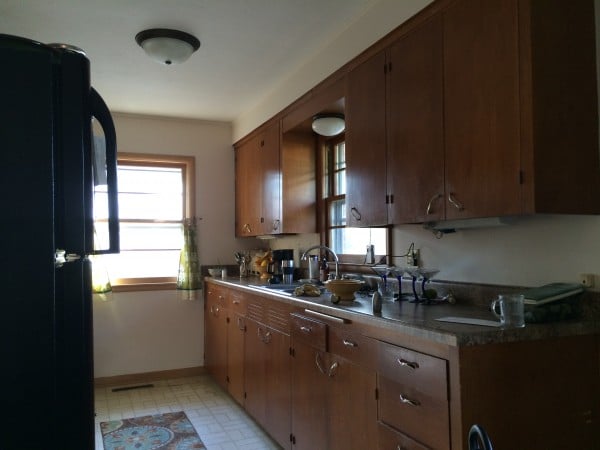 So H pulled Alex's suitcase over the threshold and she stepped inside and sighed. "I never thought this place would feel like home," she said.
That evening, we sat together in the living room—the three of us. Sharing life and talking like grown-ups. And the next night, we had dinner in the backyard, at the turquoise picnic table, with our red and white checkered napkins and her favorite dish cooked up and ready.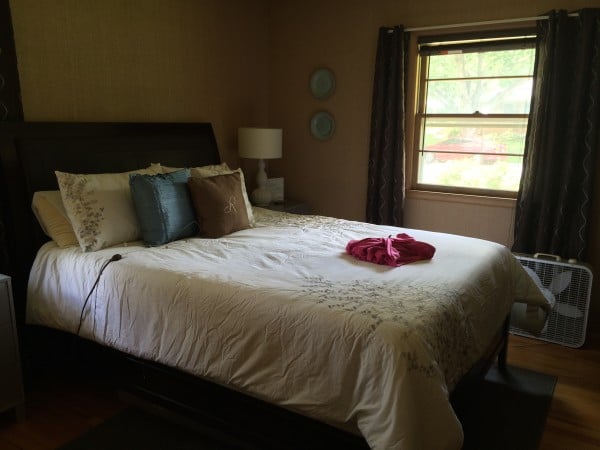 "You've got a nice home, here, Mom," she said to me. And the birds sang their song and the wind danced its dance and we bowed our heads and together we thanked God, and in my heart I thanked him for the roots and wings, and for this home and the next, and for the yearning in our hearts for our one, true home.
Amen.