"Deidra has always been one of my favorite leaders, and with ONE she's become one of my very favorite storytellers. In ONE, Deidra leads her readers toward reconciliation, justice and peace with urgency, wisdom, and deep compassion. ONE is a vital contribution to the cause of peace and Deidra's voice is a lighthouse beckoning us home to love." – Glennon Doyle Melton, #1 New York TimesBestselling Author of LOVE WARRIOR
I have wanted to tell this story for a very long time. Living it broke my heart and, while it is sometimes good to write in and through the fresh hell that is broken-heartedness, I'm not so sure that would have been the best course for anyone in the telling of this particular story. I cannot say my heart has healed. What I can say, is that it's time. The people who are closest to me know this story well. They have counseled me and they sat with me and listened to me and spoke wise words to me. It's time for me to tell.
Any story impacts more than a single life. I am aware of this as I write. I haven't asked anyone's permission to tell this story because, while it involves and impacts others, this is my story.
If you've written a book, or plan to write a book, and if you do so with a traditional Christian publisher, that publisher is going to expect you to get people to endorse your book. This is probably true for non-Christian publishers, as well, but right now I am only familiar with Christian publishers. The publisher wants "big names." The bigger the better.
Before the book has even been written or a contract signed, publishers want to know the people you know who will endorse your book. So, as you write your proposal, you are also talking about your book with people to gauge their interest and to determine if their support of you includes the willingness to write an endorsement of your book.
When I look back on the story now, I wish I'd pulled the book. I wish I'd told the publisher, "Never mind. I'll find a different way to get these words into the world." I don't know what would have been different if I'd done that. I think, when it comes down to it, I'd still be in the same place because the Church is in a precarious place and she would have shown her true colors, I imagine, just as she did as the story unfolded in the way it did.
So, I sent my list of endorsers to the publisher and they were pleased with the names included there. The final list included six names, among them, Glennon Doyle Melton. You don't have to think hard to figure out how things went down. The publishing team were thrilled to have Glennon as an endorser of ONE: Unity in a Divided World. I was honored when she said she'd endorse the book.
Ours was a new friendship. Glennon had put out a call on her Facebook page, asking for people to connect her with people of color who could help inform her journey. She'd looked at the people in her life and realized she wasn't really learning from people of color and she wanted to change that. She wanted to learn, and she wanted to introduce her tribe to people of color she thought should be heard. A mutual friend connected Glennon and me as a result of that call and we began talking with one another on Facebook, sometimes as part of a group, and a few times one-on-one.
Glennon's speaking schedule took her to a High School in Nebraska and she invited me to meet up with her there. Before she went on stage, she and I sat in the Phys. Ed. office on a gigantic couch that practically swallowed us both and we chatted and hugged and took selfies. I admit, I was starstruck, even though I tried not to be. But I think it showed. Of course, her talk was spectacular.
At some point, my publisher contacted me to say they loved Glennon's endorsement of my book. In fact, they loved it so much they put it on the cover of the book. When I read the endorsement, I cried. The words she wrote are stunning. Absolutely stunning.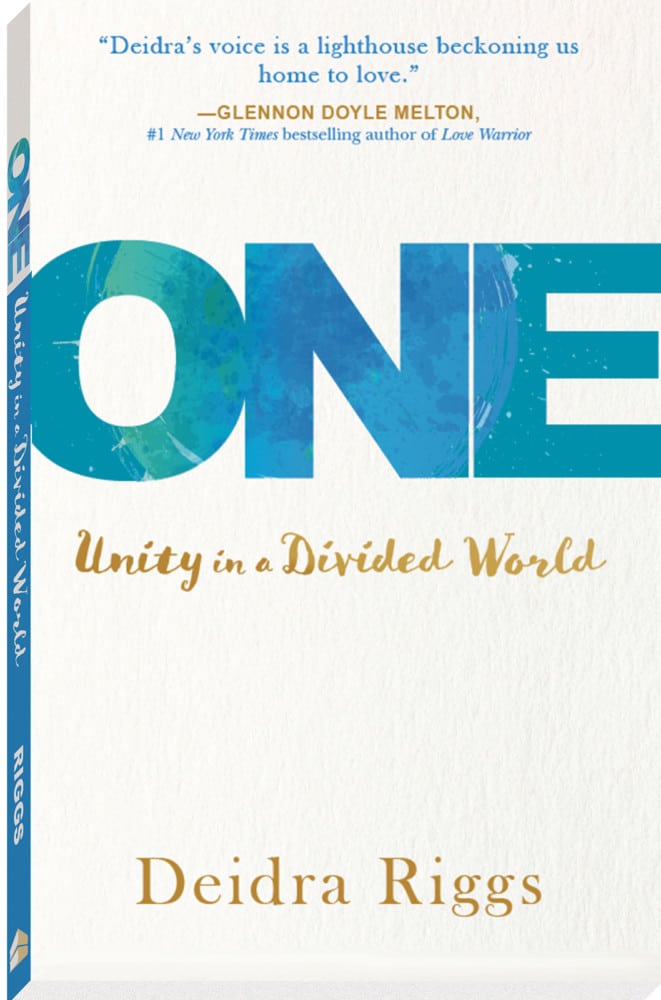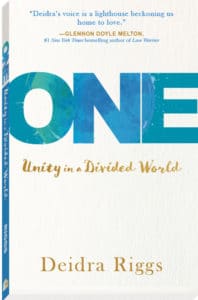 And so it went. Rounds of edits. Choosing a cover design. Setting up a website for the book. Approving graphics to share on social media. Trying to figure out how to promote this book about unity in a way that felt true to who I am and true to the message of the book. And then, an email from my publisher arrived in my inbox, informing me Glennon's endorsement would not be included. At all. Not on the cover. Not on the inside.
I was the one who had to tell Glennon. The publisher, who had so enthusiastically added the endorsement to the cover, said not a word. I was devastated. Glennon was wonderful. Of course she knew this could happen. She was not surprised. She wrote to me, "I love your nervous publisher:) I love us all and I forgive us all and I've got nothing but hope for every last one of us."
In the meantime, an Advance Reader's Copy of the book was sent to the others who'd said they'd endorse the book, but now, half of them were telling me they couldn't do it. They were gracious about it. They said they had too much on their plates, and I get that and have to believe what they say is the truth. But I'd be lying if I didn't say a part of me wonders…
So much irony. A book about unity would not include an endorsement from Glennon because the Church has a twisted relationship with capitalism. You'll tell me that's not true. You'll say it's about something else. But, I will beg to differ with you. I'm open to the conversation, and if you know me, you know I'm an advocate of both/and. So, maybe it's about something else, but it's also about money, which is about power, which is about how the Church has become twisted.
When Glennon announced her relationship with and subsequent marriage to a woman, a segment of the Church drew a hard and fast line and put Glennon on the other side of it. Specifically, a particular retailer "was concerned about the endorsement initially and even checked with [the publisher] to see if it was still being included." For what it's worth, I believe readers are smart and can make up their minds for themselves. But we all know that's pie in the sky thinking because the bottom line is the bottom line. I actually think the book would sell more with her endorsement on it. But, what do I know?
Whatever you may believe about same-sex marriage, know that I respect where you are. But, our hard and fast lines are harmful. They hurt people. They divide us. They make us weaker. They subvert the message of the actual Gospel. Our finger pointing and shaming and casting out and away are antithetical to the Way we've been called to live. When we close ranks around ourselves and only allow in the people who look and live and think and talk the way we do, we are playing God rather than living into the very image of God in which we were actually created.
I have the hardest time promoting my book — not because I don't believe in the message, but because, every time I look at it, I see a big, blank space where Glennon used to be. I can't get past the cover because it nullifies the message inside, in exactly the same way our erasure of those we wish were different (because the way they are scares us, it rocks our faith, and makes us ask questions whose answers we know we're too afraid to hear and accept) nullifies the actual Good News.
We've got to get our act together.