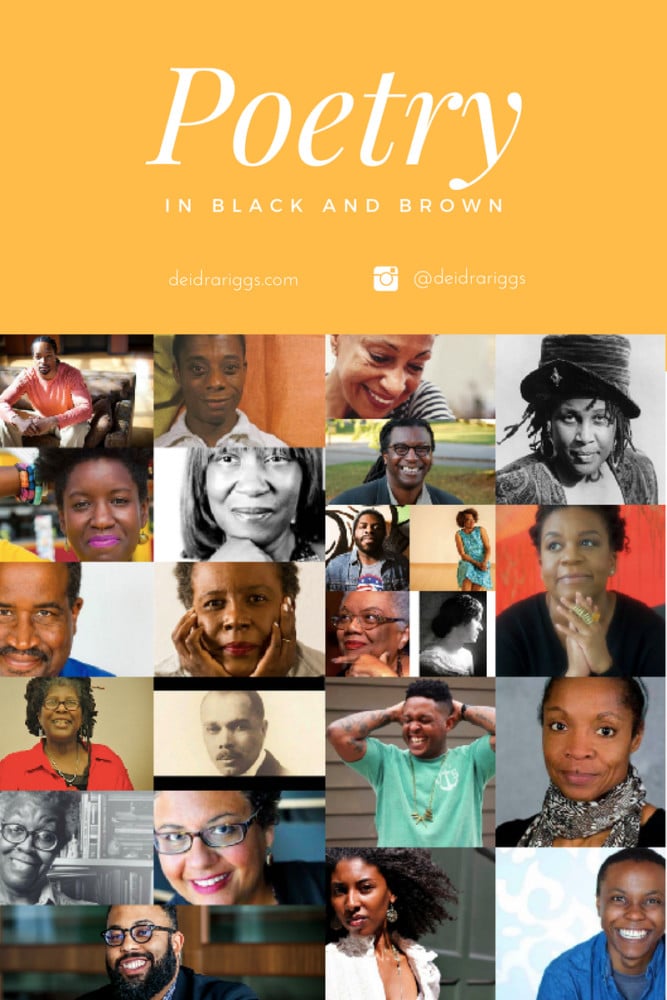 Did you follow my poetry series last month on Instagram? It was a celebration of African-American poets in honor of Black History Month.
For such a long time, I thought I didn't like poetry. But now I realize I do like poetry. Poetry is like all other forms of writing, or like music — some of it speaks to me, and some of it doesn't.
Long ago, someone introduced me to Langston Hughes' poem, "Mother to Son." I was a child, and I remember reading that poem and thinking to myself, "If THIS is what poetry is, sign me up!" But then there was a long, dry spell where the only poetry I heard or read was poetry I could not relate to and so, my interest in poetry shriveled up and blew away like ash.
Recently, however, I stumbled across a few poems written by people who seemed to have language, experiences, hurts, hopes, disappointments, and dreams like mine. I could relate. Written by black and brown people, I found this poetry wrapping around my heart in the same way an infant grasps her mother's finger in the middle of a quiet night. Naturally, I wanted more. And so I searched and found what seemed to me like hidden treasure — poetry written by people who look like me.
Thanks to everyone who followed along. Your comments made me smile, as so often your reactions were the same as mine. I don't think any of us liked all of the poems, and that wasn't the point. We each liked something that we read, and what a joy it is to find a string of words that unlocks something on the inside, right? And then, what a gift to share that with another soul in this world.
If you missed the Instagram series, you can click here to read all twenty-three poems, each written by a different African-American poet (you might have to scroll down to find where they begin). And feel free to share the image above to help introduce your friends and followers to this brilliant collection of art and artists and celebrate them (and their colleagues) all year long. To find out which of the poems was my favorite, click here.
Do you have a favorite poem? Share it with us in the comments. Thanks!