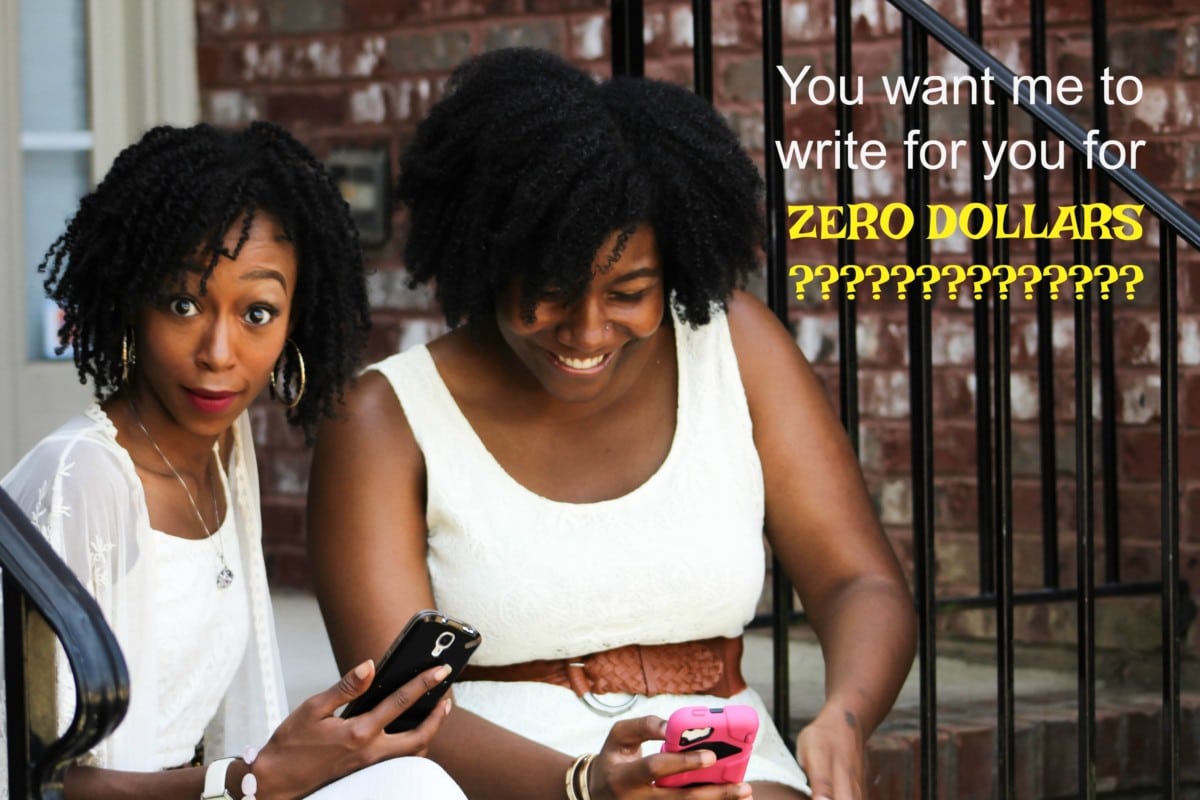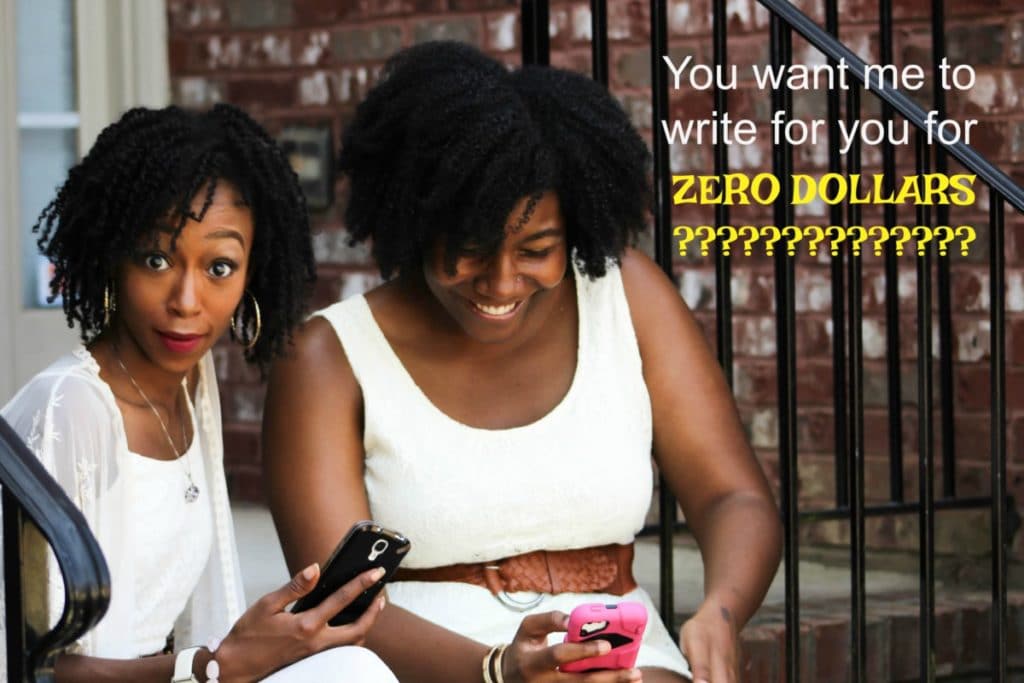 I hate it when this happens:
Them: Will you write x amount of words for us on this topic and get it to us by x date? We believe in you, and we hope you believe in us.
Writer/Author: I DO believe in you! Thanks so much for reaching out to me and considering me to write something for this project! Can you tell me more about the project? Will it be edited and, if so, by whom? What rate do you pay for something like this?
Them: Great! Great! We're excited about this project, too. Yes (or no), you will (not) be working with an editor. Unfortunately, we can't pay for this [Alternate: We will pay (insert very small amount here) for this project], but our publication reaches x amount of people, and we will gladly link to your website and promote your work.
Writer/Author (to spouse/partner/undying friend): Dang it! I've been wanting to write for this publication for so long! I admire them, but I just cannot afford to write for nothing. Writing this piece will take time, and research, and time, and creativity, and time! What should I do?
What would YOU do??? How do you decide? Who do you talk to? Do you have a rate established? Do you know when to say "Yes" because low or no pay pales in comparison to some of the other benefits? Do you know how to say, "No, thank you," without feeling guilty?
Beginning later this month, I'll be writing a series about these kinds of writerly things, for subscribers only. If you've got a burning question about writing or speaking (turns out, they're a lot alike), let us know in the comments, then make sure you're subscribed to my newsletter, to get in on the fun (for zero dollars)!