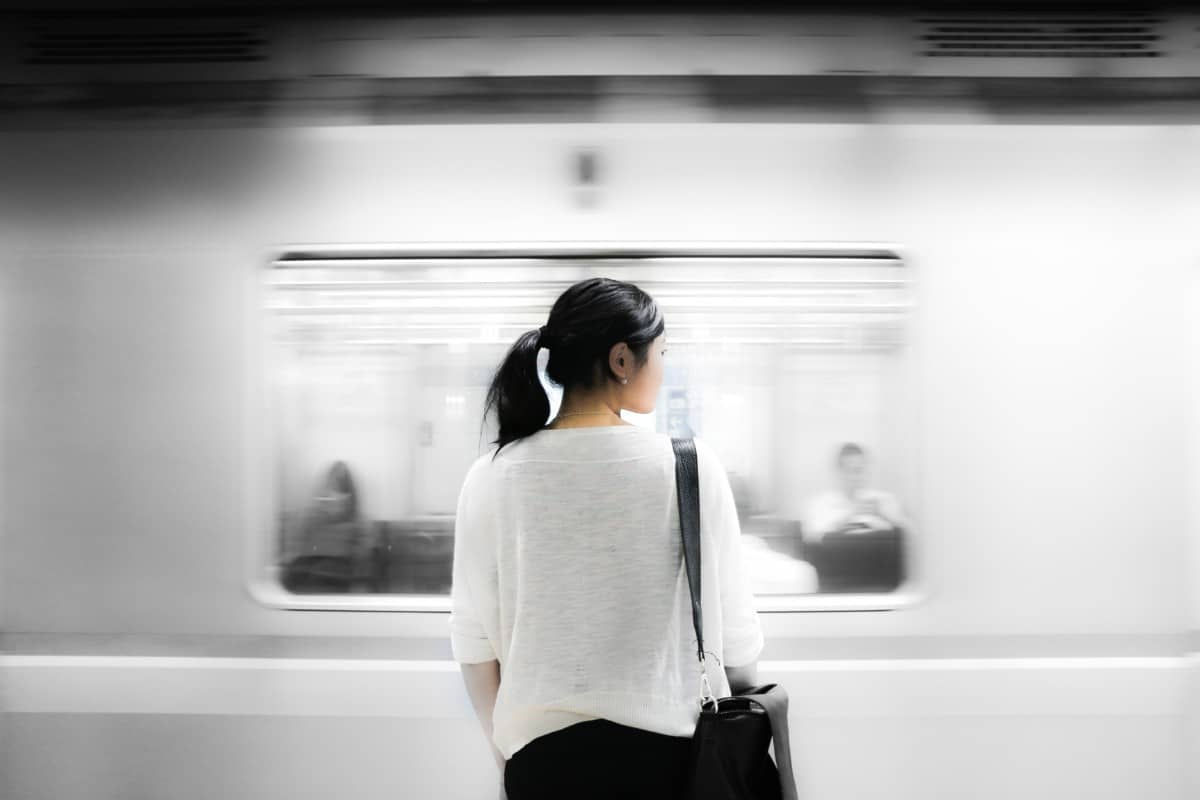 I guess I've never said this to you before, but I've always thought I'd like the spaces I invite you to share with me to feel like a deep sigh. A place to catch your breath. Even when we're working our way through tough topics, I want you to feel safe, welcomed, held, and honored. You know?
Especially Now
Over the years, I've been learning about the hard work of unity. At first, I wasn't sure it could happen. I wasn't really sure we were meant for one another. I struggled to believe there might ever be a way to find common ground with people who see the world so differently from the way I see it, and I wasn't truly sure I wanted to. But, I've been compelled by an invisible force of light and love to keep pressing on (as I once heard a pastor say) to see what the end will be.
And do you know what? I believe it. I believe unity is our destiny, our legacy, our hope, our inheritance. Even now. Especially now.
My journey to here began when I was two years old, only I didn't know it, then. If you've heard me speak, you've probably heard me tell the story of the way this whole thing got started for me, all those years ago. If you haven't heard the story, I hope I get to tell it to you someday.
I believe unity is possible. I don't think it's just going to fall out of the sky, though. I believe it works in unexpected ways and it requires counterintuitive perspectives. It requires us to hold things loosely and people gently. I believe unity is a revolution that begins in each, individual heart. It's not out there somewhere. I believe unity takes work. And sacrifice. Maybe that's why it's so hard to find.
We are stewards of unity; we are modern day revolutionaries.
But, how do we pursue unity in a polarized culture? How do we work toward one another across the vast divide? Why does unity matter when people feel threatened, disenfranchised, violated, marginalized, and cast aside? When you feel as if there's a vice grip around your neck, what good will unity do? When people discount you and shut you down and out, talk of unity feels like a slap in the face, and I'm not about to pretend there isn't work to do.
Unity takes work, and it takes grace. It's not either/or. It's both/and. It requires passionate advocacy in the real world and holding people gently.
For Your Journey
It feels crazy to introduce both a book and a conference about unity and oneness, right now, when the world seems to be falling off its axis. But then again, unity works in unexpected ways and requires counterintuitive perspectives. And, if ever we needed a few new tools, now is that moment.
Reaching out to welcome unity and oneness into our collective conversation and into our crumbling culture will infuse our advocacy with unmistakable power; it will saturate our world with transformative justice and grace. Steeping ourselves in the upside-down richness of unity and oneness will exponentially increase the efficacy of our work, our art, our convictions, our conversations, our relationships, our faith, our words, our life. Opening ourselves to unity and oneness will heal our broken and beaten down souls. It will soothe our vision, mend our hearts, and it is more than possible.
Unity and oneness is ours for the asking. These tools will help us lay hold to it:
The book is called, ONE: Unity in a Divided World. A dear friend of mine read an early copy of the book, and this is what she said:
"Deidra has always been one of my favorite leaders, and with ONE she's become one of my very favorite storytellers. In ONE, Deidra leads her readers toward reconciliation, justice and peace with urgency, wisdom, and deep compassion. ONE is a vital contribution to the cause of peace and Deidra's voice is a lighthouse beckoning us home to love."
ONE is a book for this moment int ime, and I want nothing more than for this book to meet you like a deep sigh in a crazy world. Pre-order your copy, here.
The ONE Conference takes place April 21 and 22, 2017 in Lincoln, Nebraska. Get yourself here—we're creating a space where you'll feel safe, welcomed, held (but not too tightly), and honored.
Register for the conference, here. If you'd like a partial scholarship for the conference, fill out this application before January 27, 2017, and I'll be in touch soon.