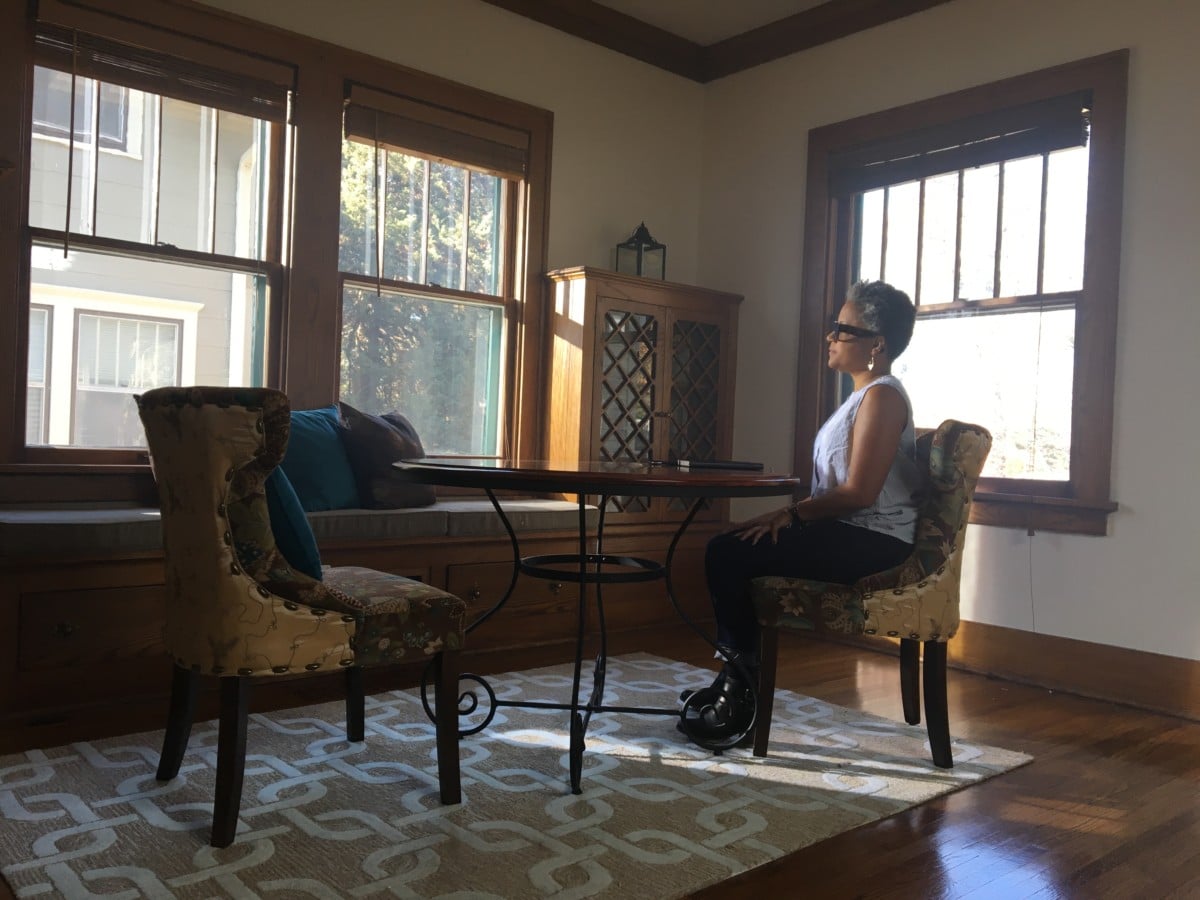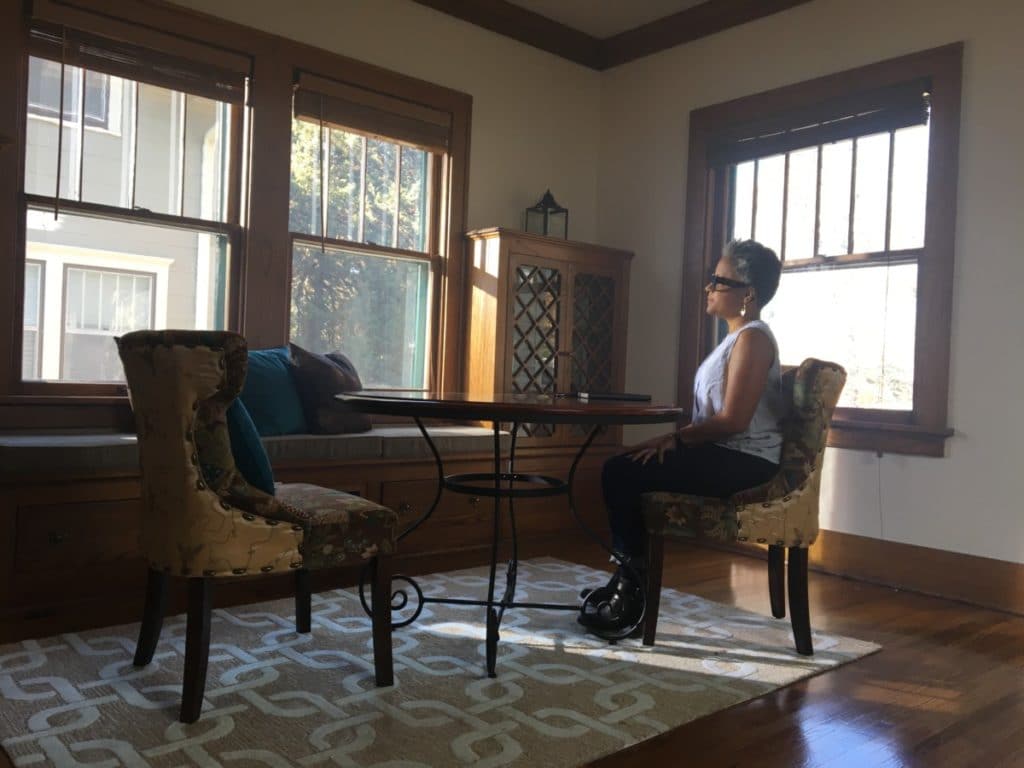 I've changed.
I can feel it.
I can't tell you exactly what has changed about me, but I know I'm different.
I'm more grounded. More sure-footed. More confident. But those words aren't really the right ones. A friend told me I am more direct.
I keep asking H what's different about me and he tells me I'm more fully myself. "Who you are now has always been in there," he told me the other day. "But now we all can see her."
The Source
I'm telling you this because it's the end of the year, a time when so many of us pause to take stock of what has been, and to dream of what may come. When I sit still with me, I know I'm different.
Maybe you are, too?
I've been trying to determine the catalyst for this change I sense in myself. It's made me more even, perhaps. More responsive. Less reactionary. More open. Broader. More expansive, maybe.
Every time I try to trace the source of this change in me, my mind wanders back to the book I wrote this year. The other day, someone asked what it's like to write a book. "It makes you a different person," I answered. It has. The new book I wrote this year came forth from a deep place in me, and it had been waiting more than fifty years for its voice to be heard.
I think it rocked my soul a little.
When I got done writing this new book, I discovered a deep ache in the hollow of my left hip. The book had been wrestled out of me and, while it left me grounded and perhaps more spacious, it also shook a few things loose. And, it shook a few things up.
An Advance Look
You've played a big part in the writing of this book and I want you to have an advance look at the introduction and first chapter. If you're reading this as an email in your inbox, you should see a link below to download an excerpt (keep scrolling if you don't see it right away), for subscribers only, through January 2, 2017. If you're not already a subscriber, sign up today (there's a link in the sidebar) to receive regular updates from me in your inbox. After you sign up, you'll be directed to a page where you can download the excerpt, too.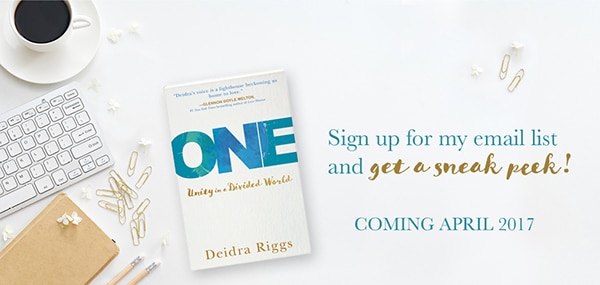 This new book I wrote is called, "ONE: Unity in a Divided World," and here's what some people have said about it:
"Deidra has always been one of my favorite leaders, and with ONE she's become one of my very favorite storytellers. In ONE, Deidra leads her readers toward reconciliation, justice and peace with urgency, wisdom, and deep compassion. ONE is a vital contribution to the cause of peace and Deidra's voice is a lighthouse beckoning us home to love."– Glennon Doyle Melton, #1 New York Times Bestselling Author of LOVE WARRIOR

"This book will challenge, excite, transform, and inspire everyone who dreams of an end to division and polarization—in the Church, in our communities, in the workplace, in our homes, and in our very own souls."—John Perkins, cofounder, Christian Community Development Association; founder, John and Vera Mae Perkins Foundation for Reconciliation, Justice and Christian Community Development; author of Dream with Me
After the first of the year, I'm going to need a few people to help me get this new book out into the world. I hope you'll seriously consider signing up for the launch team. But we'll talk more about that on a different day. For now, download the excerpt, read what's written there, and see how it settles into your soul.
I'm praying this new book helps make space for us all to be more fully who we were always meant to be. I'm praying the book leads us to love. I'm praying the book transforms the way we engage the world around us. It's a book for a new year, grounded in the promise that everything and everyone we see is being made new.
Peace.