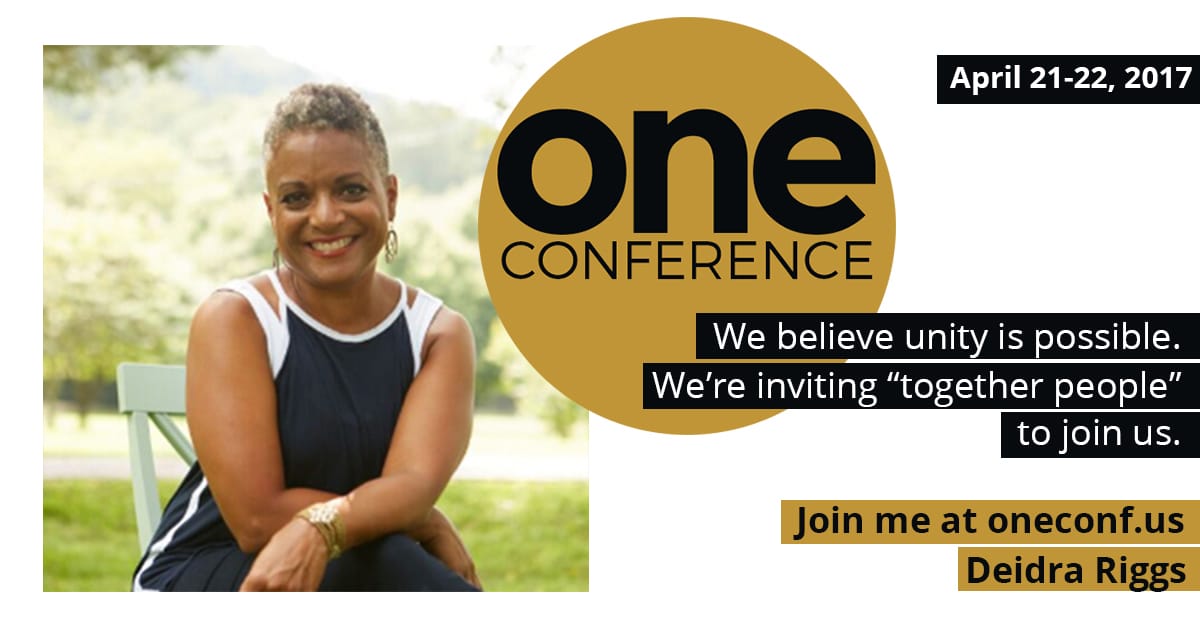 This has been a long time coming, hasn't it? We've been gathering here in this virtual space, practicing grace, asking and answering tough and sometimes embarrassing questions, and learning more about each other, and about ourselves. We started out with 31 Days in My Brown Skin. We worked together on the Going There series. You followed me on my trip to Ferguson, Missouri, after the death of Michael Brown. Over the years, we built our own book club, to help move the conversation forward.
Because of you, I've learned so much about the gift and promise of unity and oneness. I believe it's possible. In fact, I even wrote a book about unity in a divided world. And now, through an amazing series of all things coming together and falling perfectly into place, we are just about ready to open registration for the #OneConference! (If you're a subscriber, be sure to check your inbox today for a special offer, just for you.)
For so very long, I've been looking for a conference or a retreat that celebrates, represents, and speaks to a broad audience of leaders, teams, creators, doers, thinkers, dreamers, entrepreneurs, and other fabulous people who believe in their soul that oneness is what we are made for. In this season of polarization and deep division, I began to crave an opportunity to get together with others who are confident unity is worth working toward. I may have been slow on the uptake, but I finally realized the vision was mine to implement. I do hope you'll join me. I hope you'll join us!
Beginning April 21, and ending April 22, 2017, you're invited to participate in a unique conference, designed with you in mind. Here's what you'll experience:
Practical solutions to help you elevate conversations that tend to divide us.
Story-driven truths about the gift, the grace, and the grunt work of reconciliation, oneness, and healing.
No-nonsense research, and effective responses for those who desire oneness over division.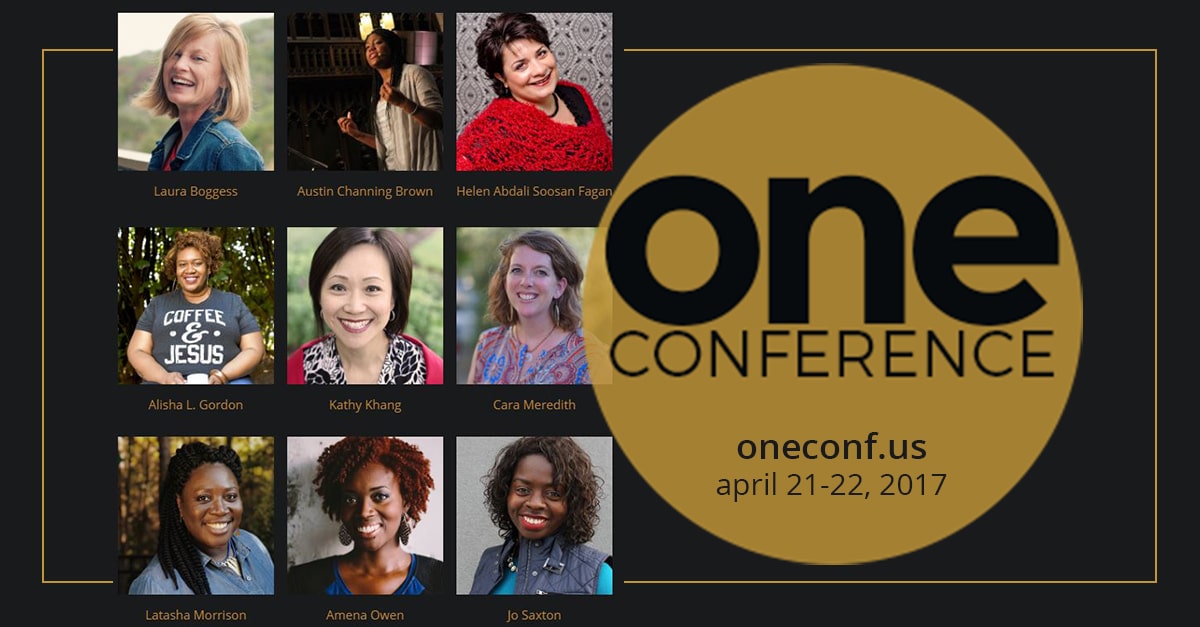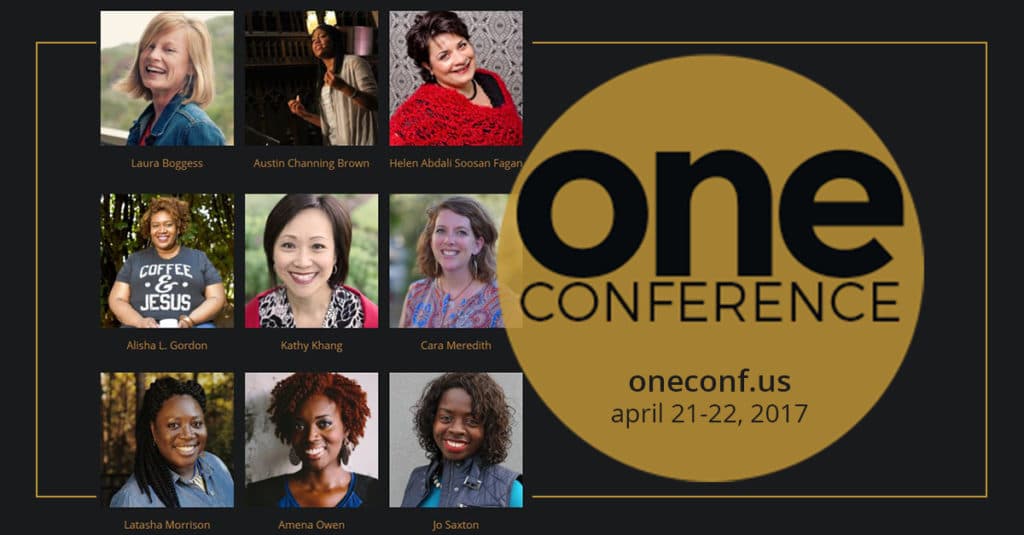 I reached out to a group of thought leaders who spend the bulk of their time raising awareness, bringing people together in spite of differences, healing and serving, preaching and teaching, lamenting injustice, leading toward oneness, and investigating the science behind cultural competency and unity. They'll be our guides for the conference and, when it's all said and done, we'll be better for the time we've spent together. When you leave the #OneConference, you'll be a few steps closer to understanding your specific role in helping to heal the divides in your church, your family, your community, and your own soul.
Early Bird Registration begins November 1, 2016! This conference is going to be quite spectacular. We're taking the work we've done here at this site and expanding it for two days in April, 2017. I hope to see you there!
---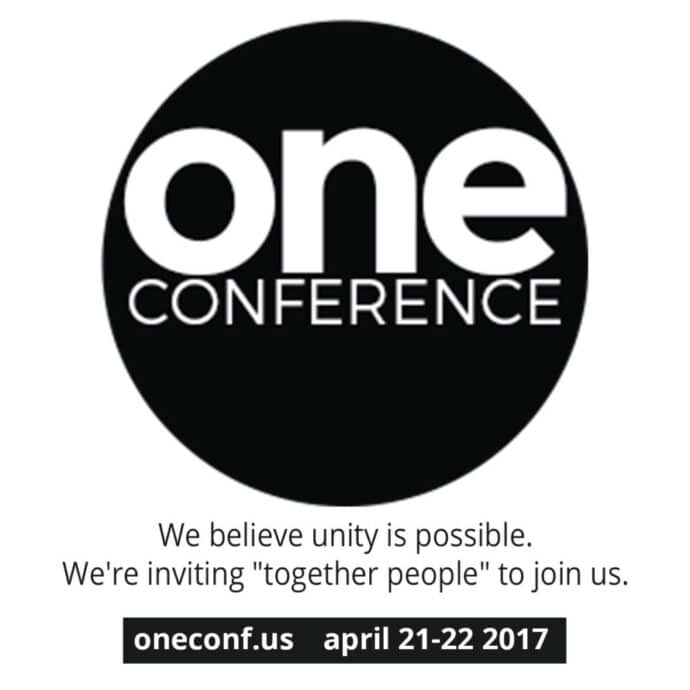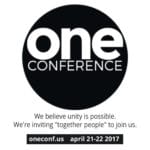 Interested in helping spread the word? Join the #OneConference Affiliate Program! For more details complete this form, and we'll send you more information, including shareable graphics and an affiliate link.