Today, I pulled back the rug on my dining room floor, laid out some clothes on the hardwoods in (hopefully) cute vignettes , climbed up on a ladder, and snapped a few photos with my iPhone. Yes. My iPhone. I have a fancy-ish camera, but its battery needs charging and I'm impatient and I am so excited to let you know what a Trunk Club delivery is really like!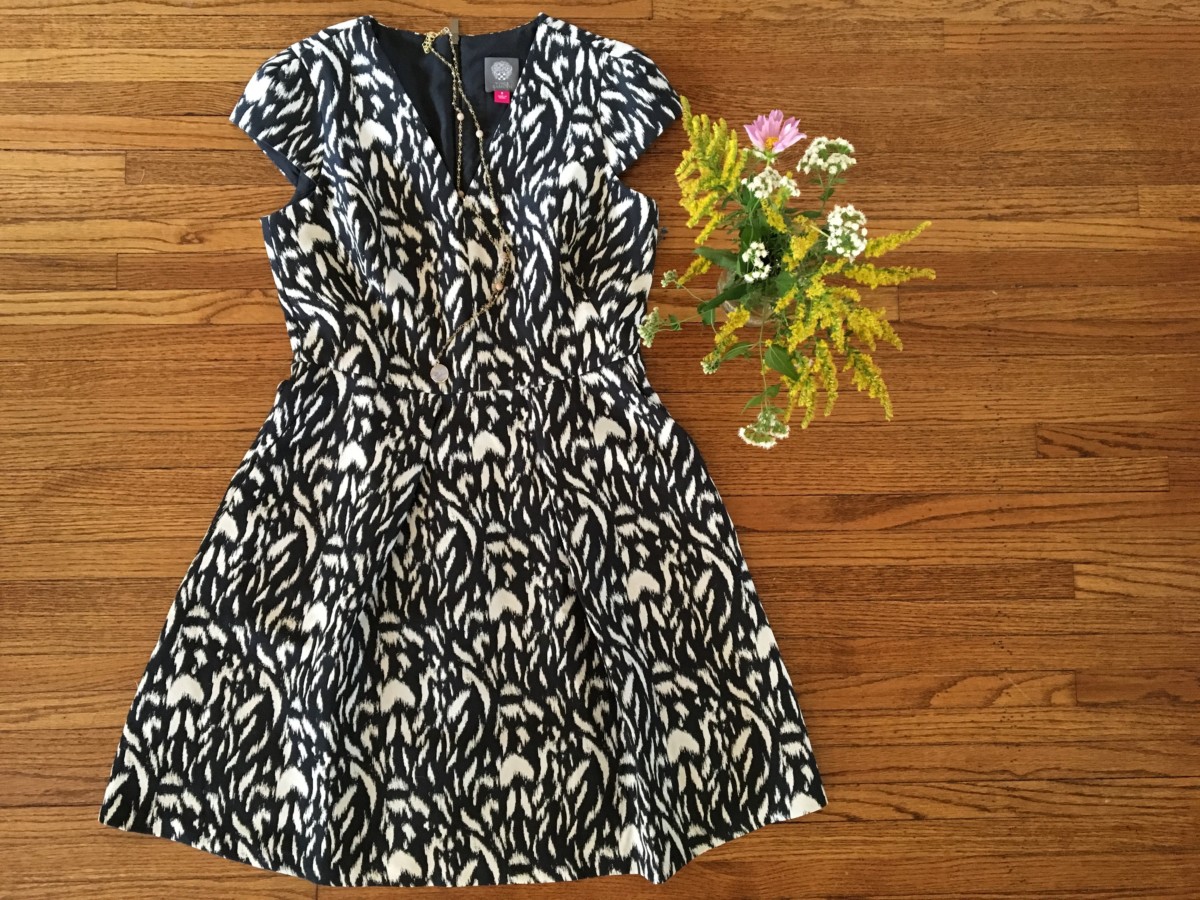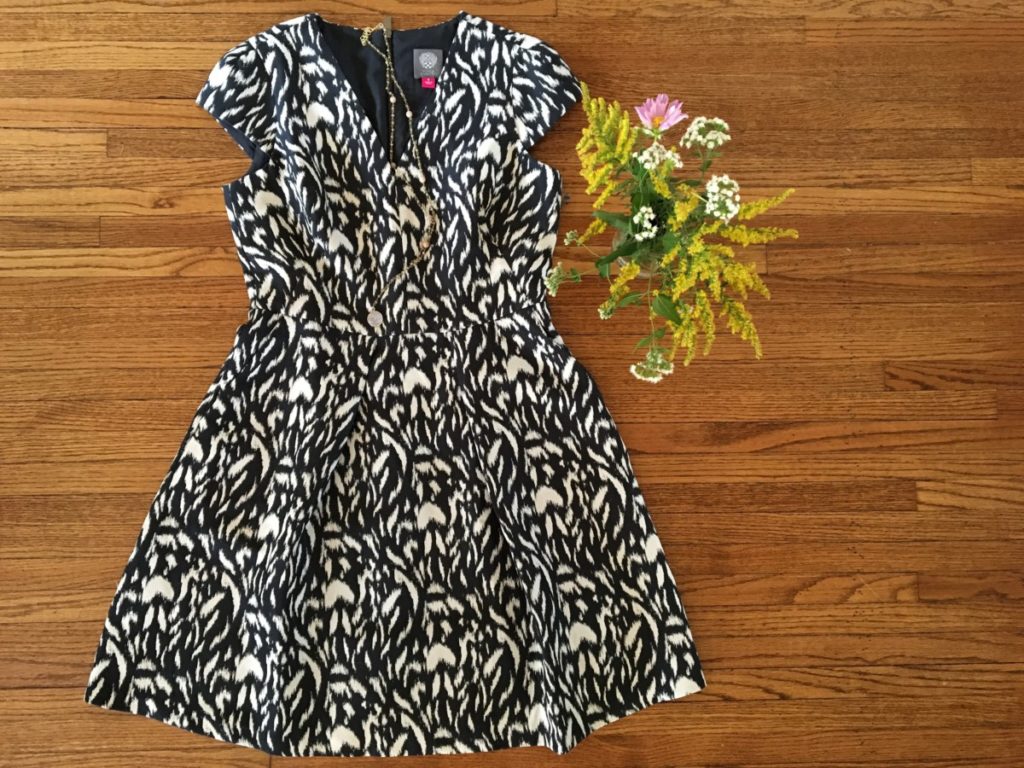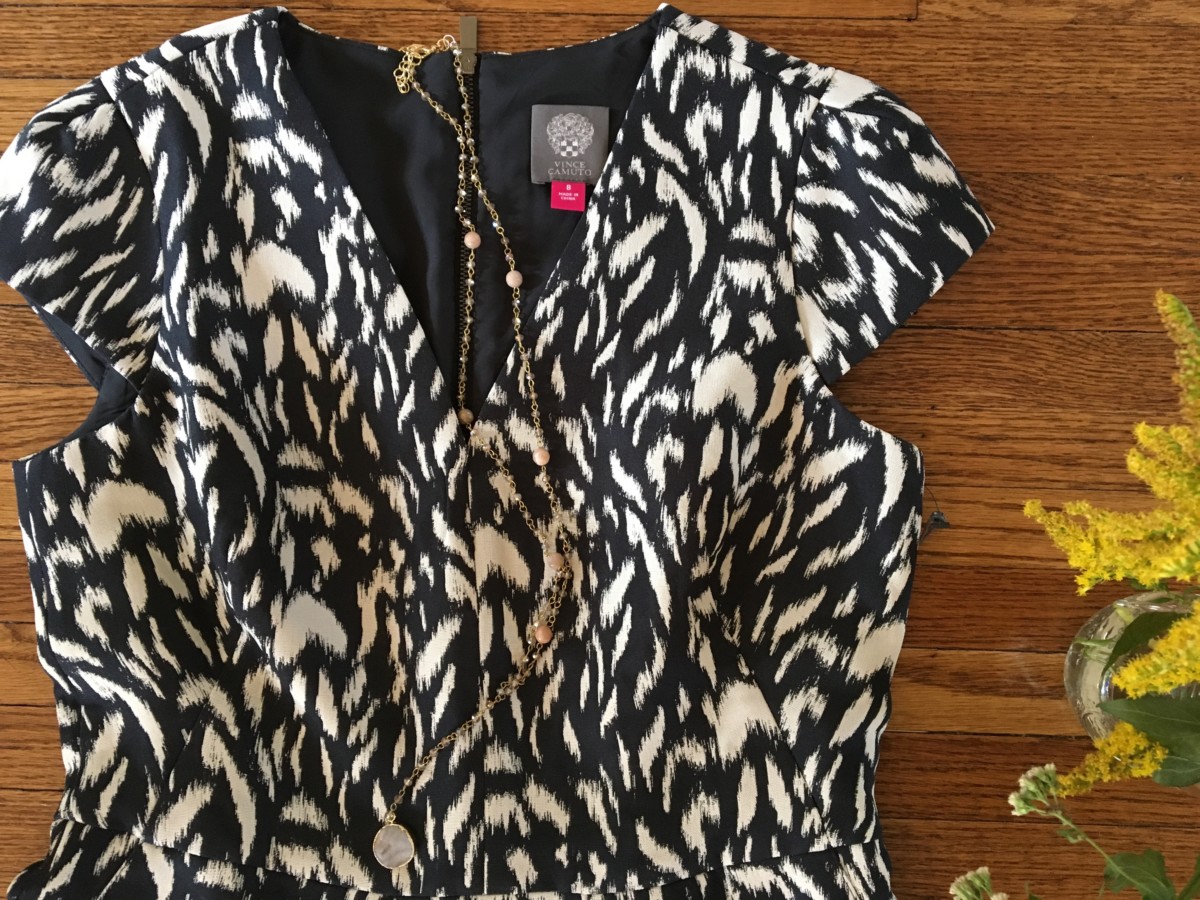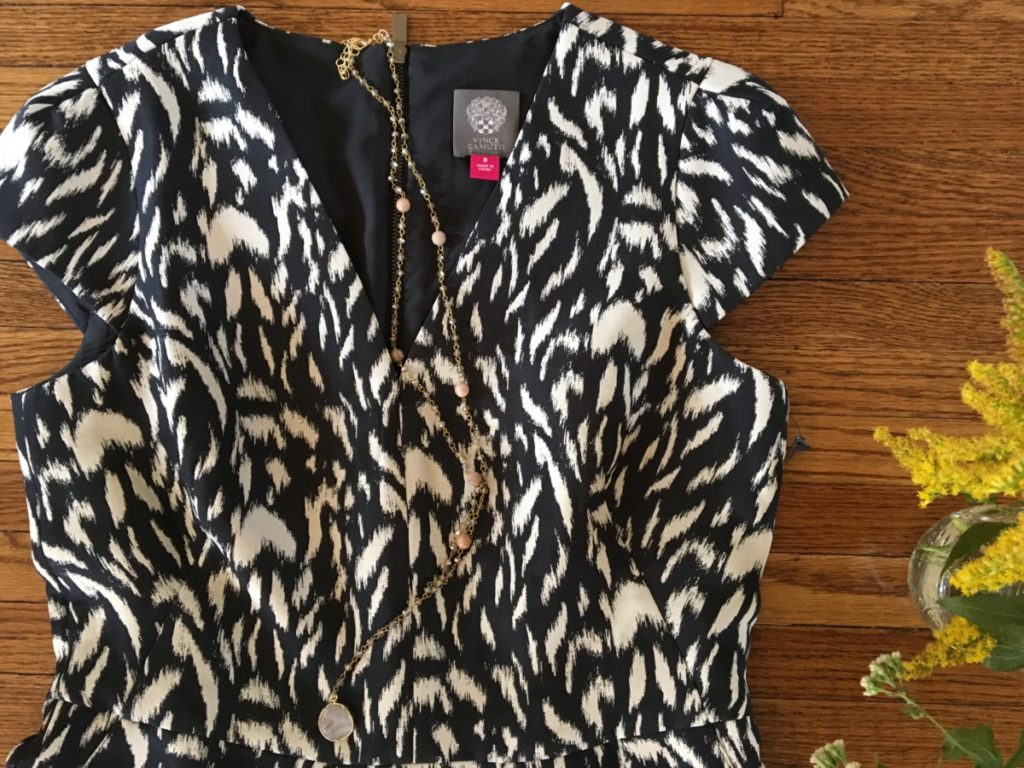 First, let me say that Gretchen, my original stylist, is no longer with Trunk Club. Boo. She left Trunk Club to launch her own design company! Yay! I wish her the best, and have had a blast following her entrepreneurial fashion journey, over on Instagram. There, she shares about her latest inspiration, her newest designs, and few peeks into her everyday life. You can get caught up by following her feed, too; she is @gretchenbohling .
Rachel is my new stylist, and she's just as great as Gretchen. I sent Rachel an email about a week ago, requesting a few new items for Fall. Here's what I said:
The main thing I need this Fall is a good pair of pants. I'm tempted to ask for jeans, but I'm not sure that's the best option for me. Maybe some navy pants in a fun (and comfy) textured fabric? If we do end up with jeans, I like dark denim that stretches and I prefer a higher waist. My waist is about a size eight, but my hips are a 10 or 12. I'd also like straight or boot cut and, speaking of boots, I'd be game to take a look at some booties that might work for Fall. If you want to throw a few bright accent pieces into the trunk, that would be fun to see.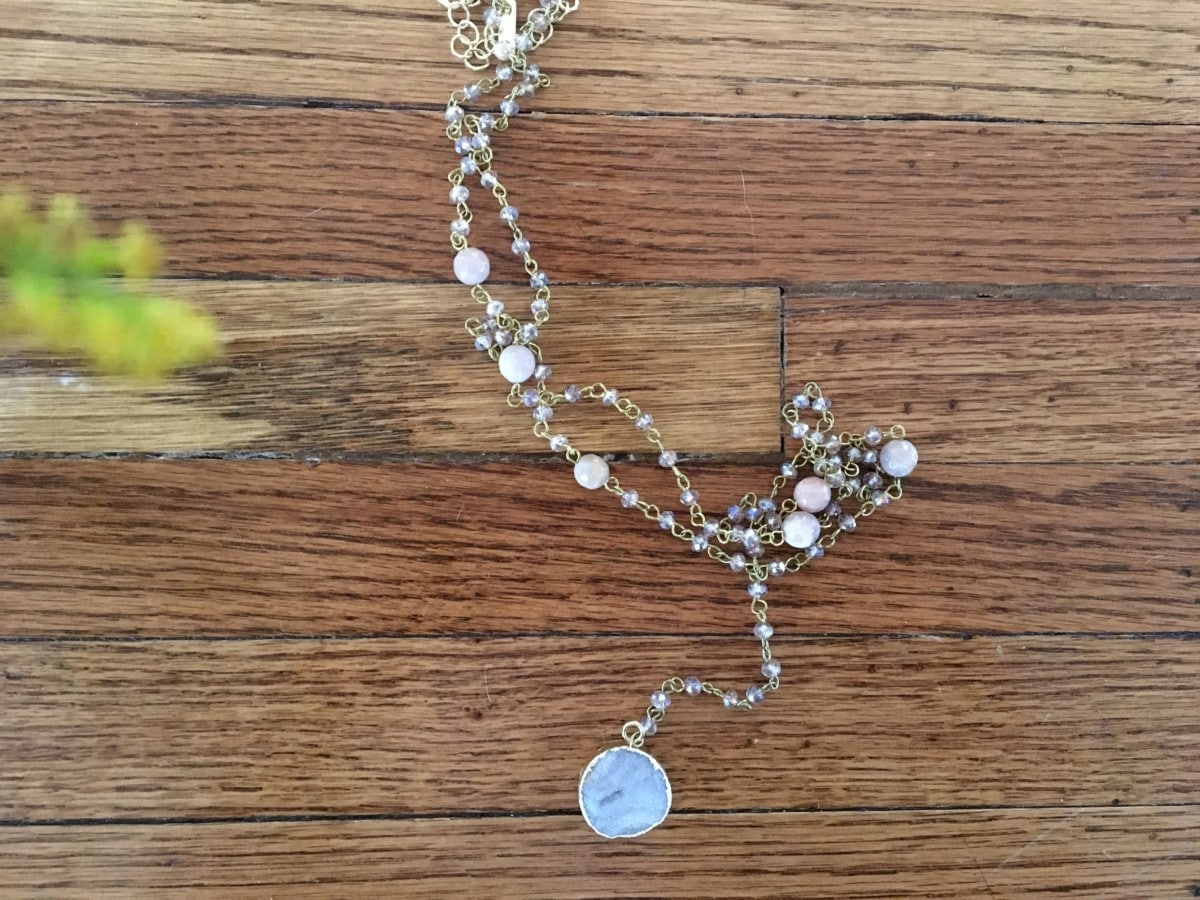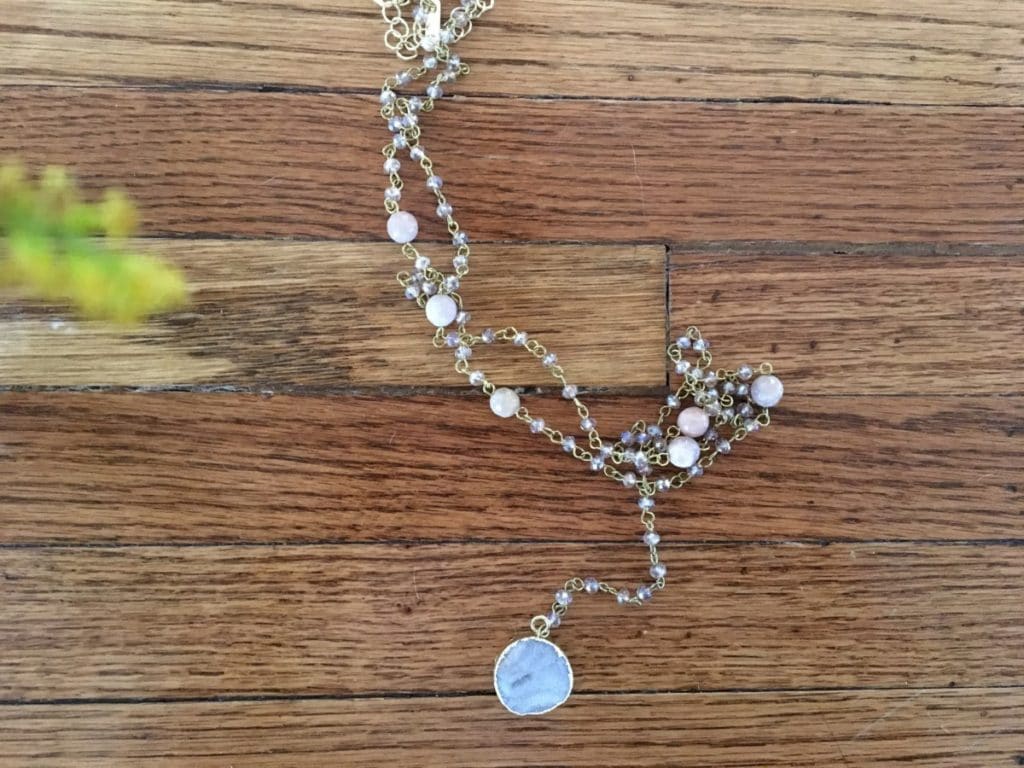 Every time a trunk arrives, there are a few additional pieces added to the mix, to complement what I've requested and give me ideas for styling each outfit. Everyone knows I am hopelessly devoted to dresses, so I was thrilled to discover the Vince Camuto fit and flare dress (pictured above) in with the rest of the clothes! I'm also pretty much in love with the stone pendant necklace Rachel chose for me, too!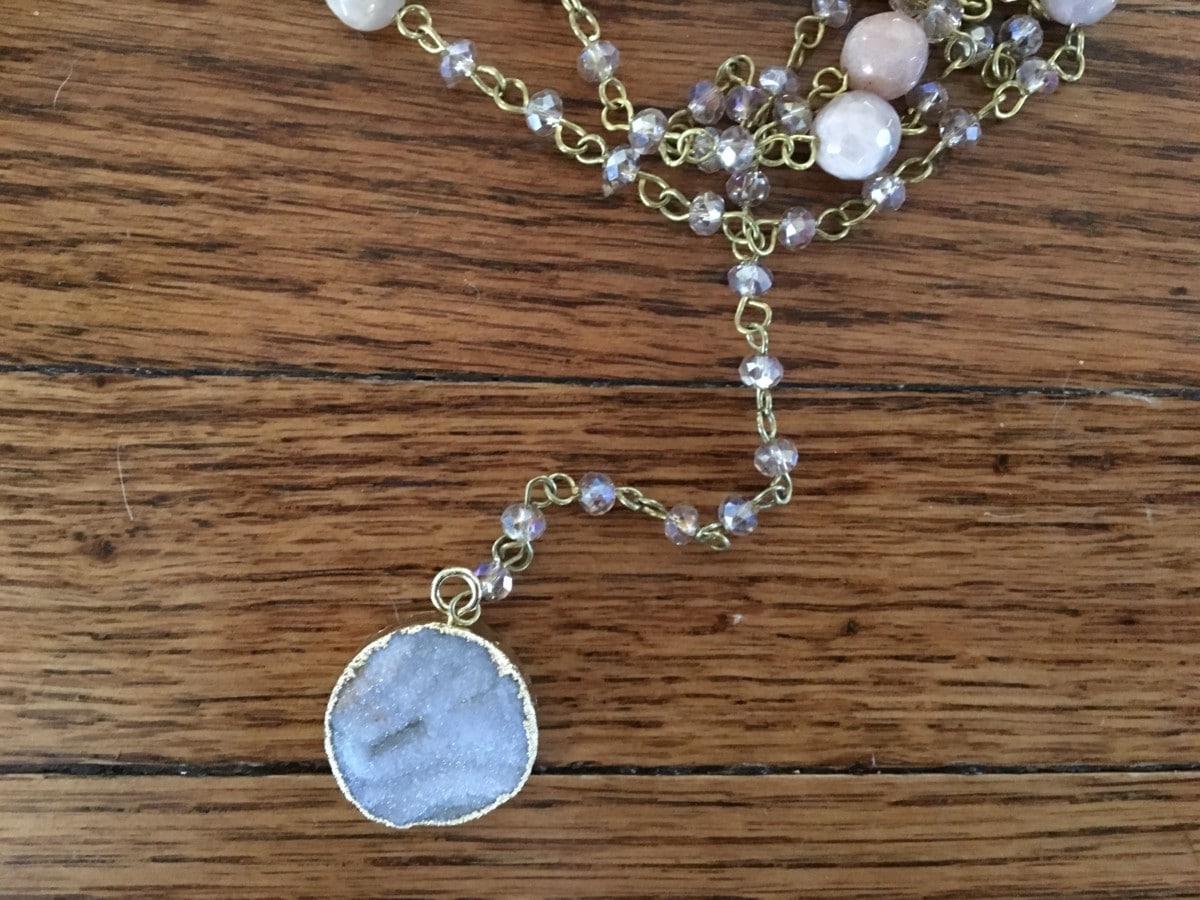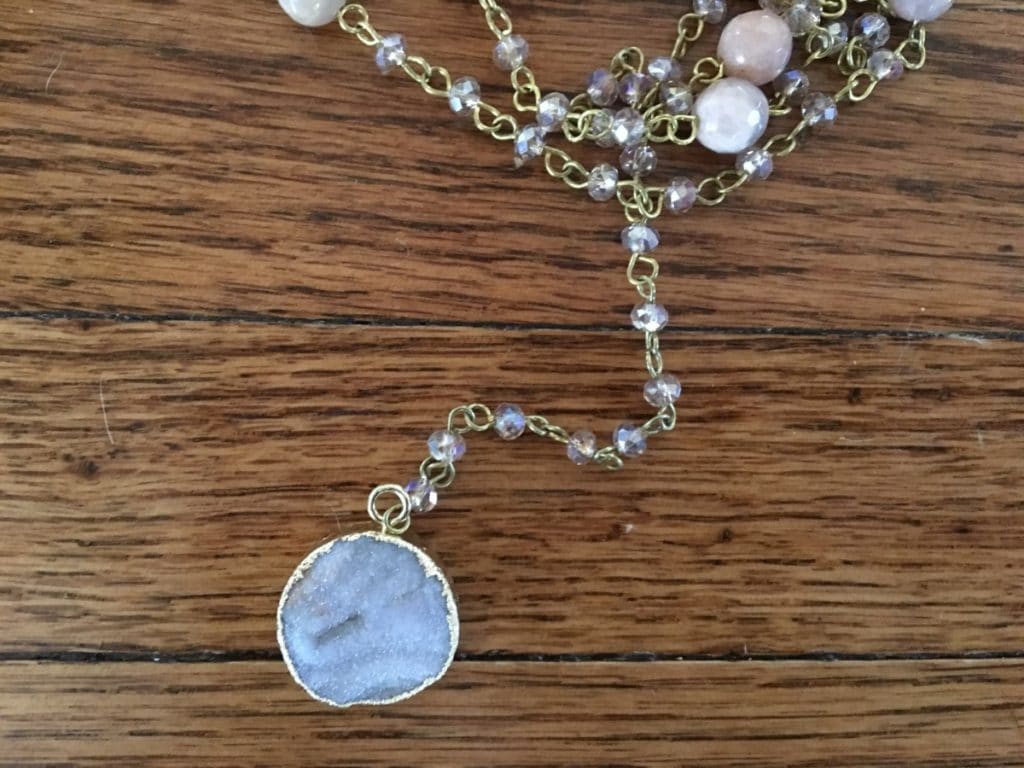 Trunk Club is affiliated with Nordstrom's and, as I've worked with both Gretchen and Rachel, we've identified some of my favorite brands and designers. Vince Camuto is a definite favorite of mine and the trunk I received this time included many pieces from his collection, including the drape front v-neck blouse, pictured below.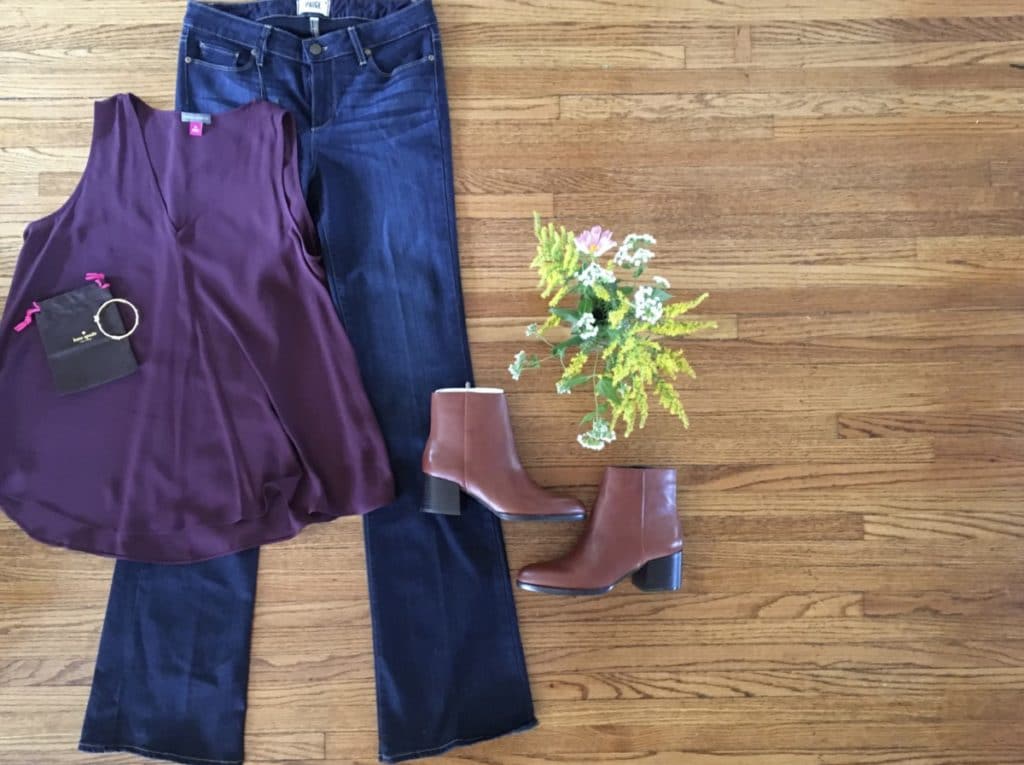 The jeans Rachel chose are exactly what I requested. They are 1% Spandex, mid-rise, boot cut jeans by Paige, a brand I learned about last year. These boots are by Sam Edelman and are surprisingly comfy! Now, for just a minute, let's talk about footwear, okay? I have been a lover of shoes for as long as I can remember. I am very, very picky about what goes on my feet. I want my shoes to last. Over the past few decades, I've found it more and more difficult to find shoes that treat my feet kindly and also last for a few years. When I look for shoes, I examine them well, checking out the quality of materials used, as well as the craftsmanship. I need material that is going to stand up to the elements, as well as what my husband calls my "hard walking." In the summertime, I buy inexpensive sandals and flip-flops, knowing I probably won't wear them the next summer. But, for formal occasions, and for winter, I'm not afraid to make an investment. My investments have paid off, and I usually wear the same fall and winter shoes and boots for years and years, making the initial investment more than worth it.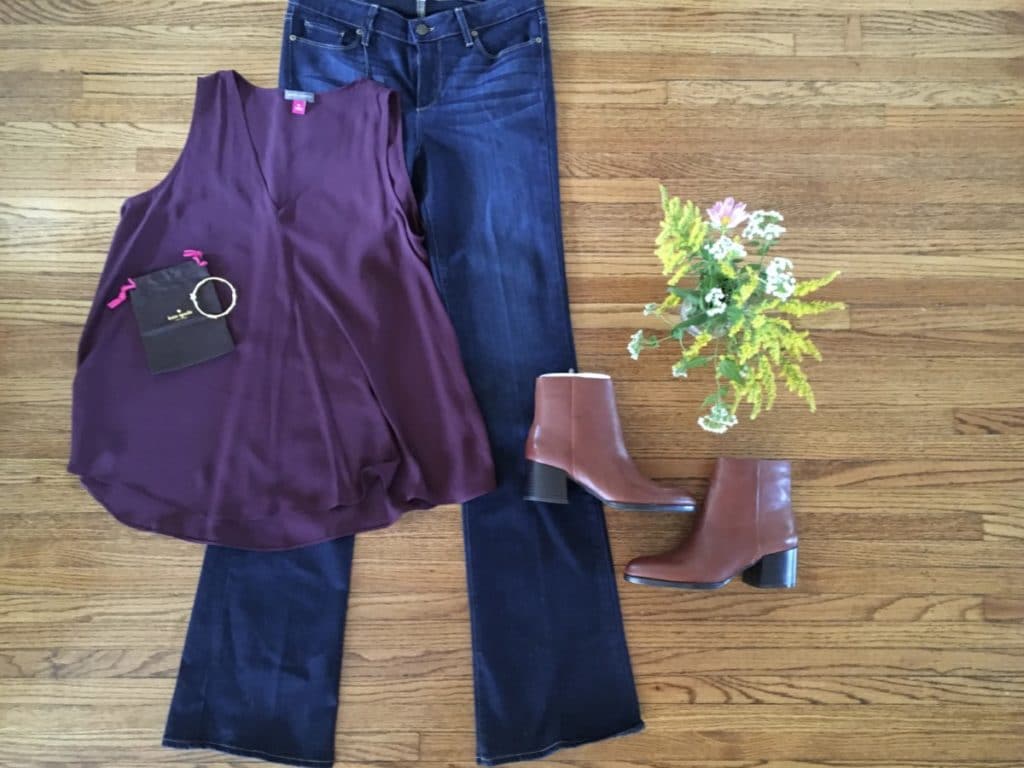 This Kate Spade bracelet is cute! I almost didn't try it on, but then I did. Bracelets are my jewelry of choice and this little charmer has got my number.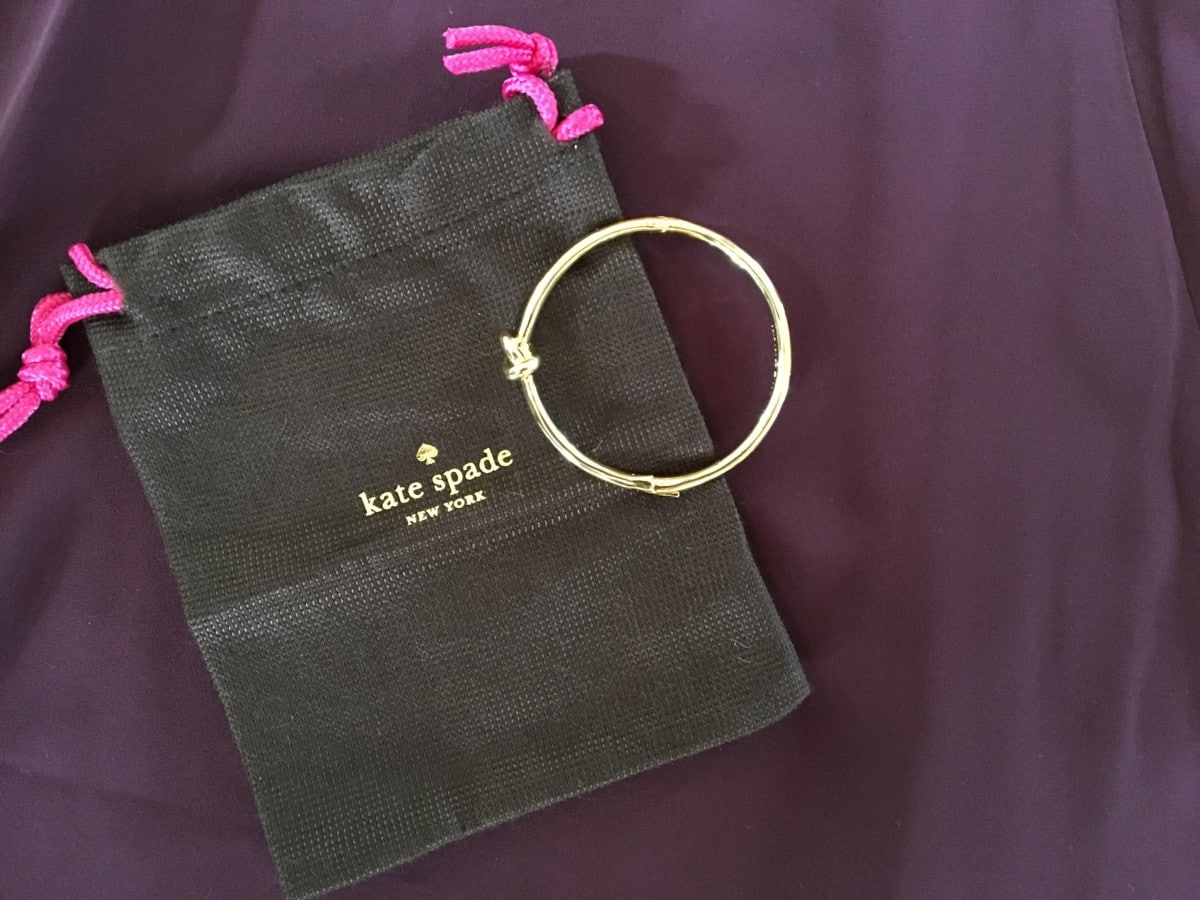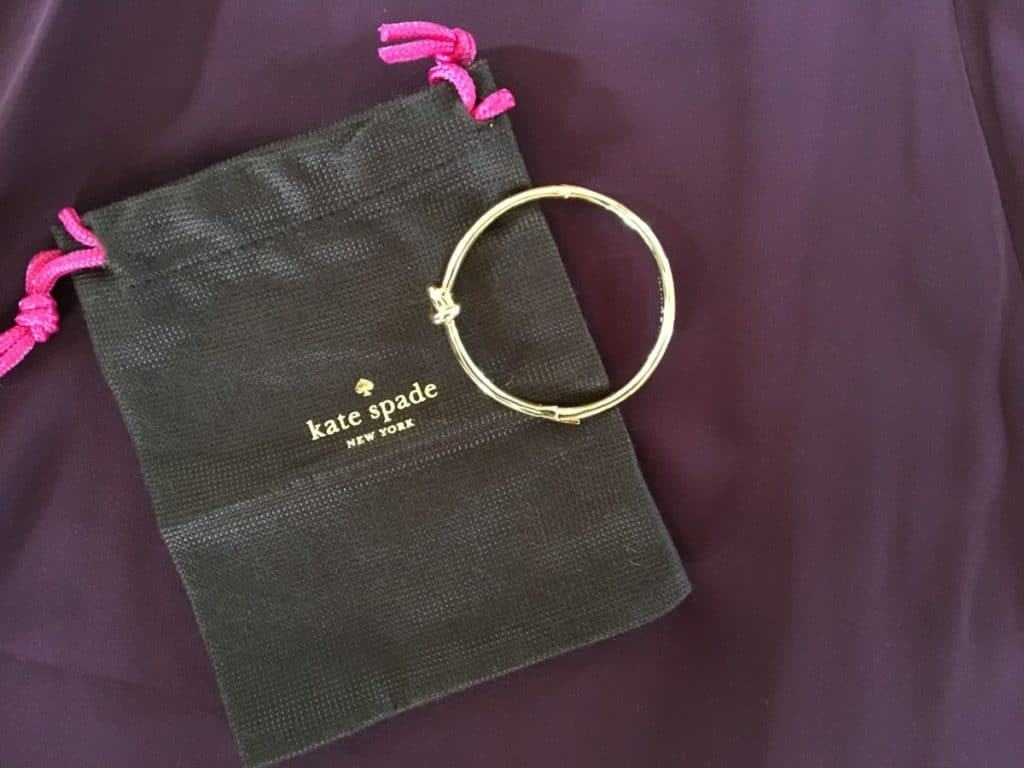 This shift dress is by Chelsea28, and I've paired it with my own necklace and gold clutch purse. The navy pattern matches my bold glasses, and the dress can be worn with a pair of leggings and snazzy boots.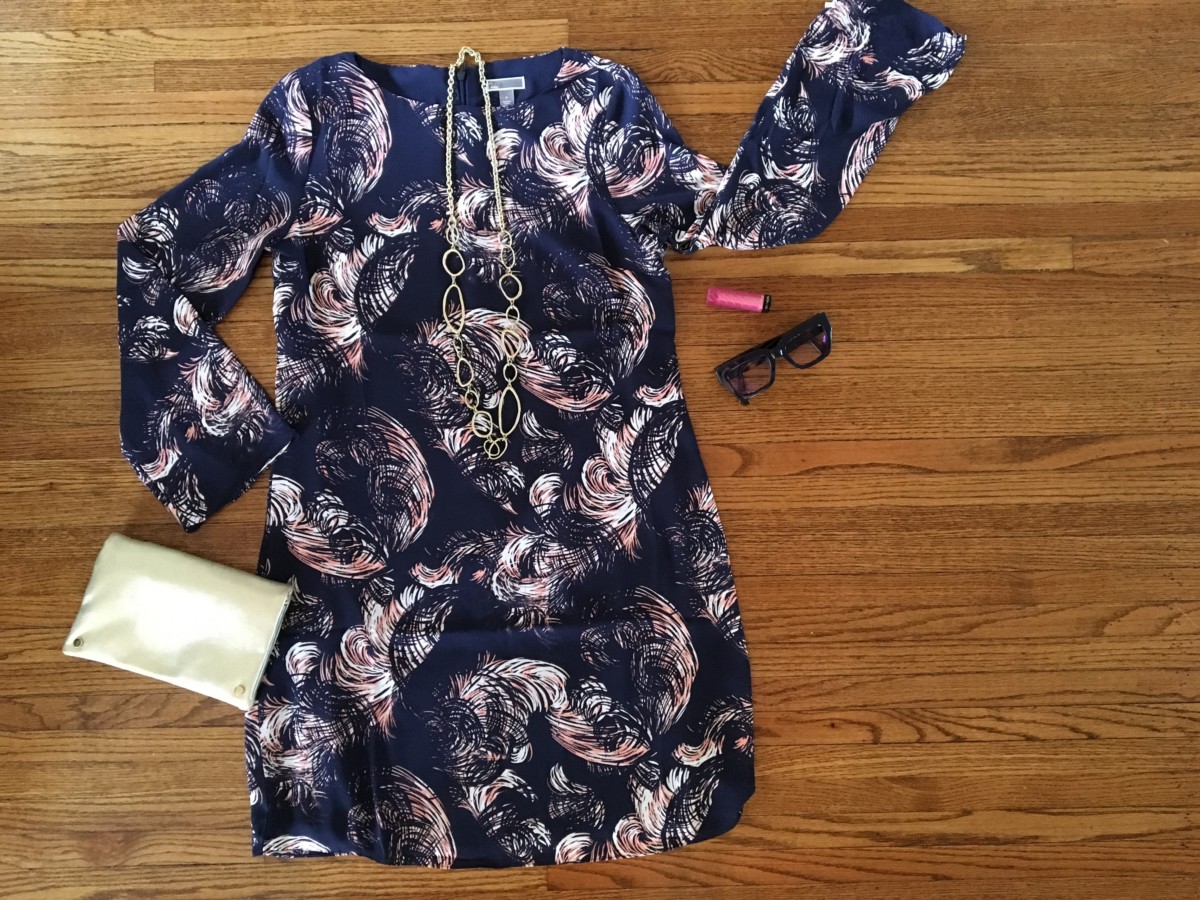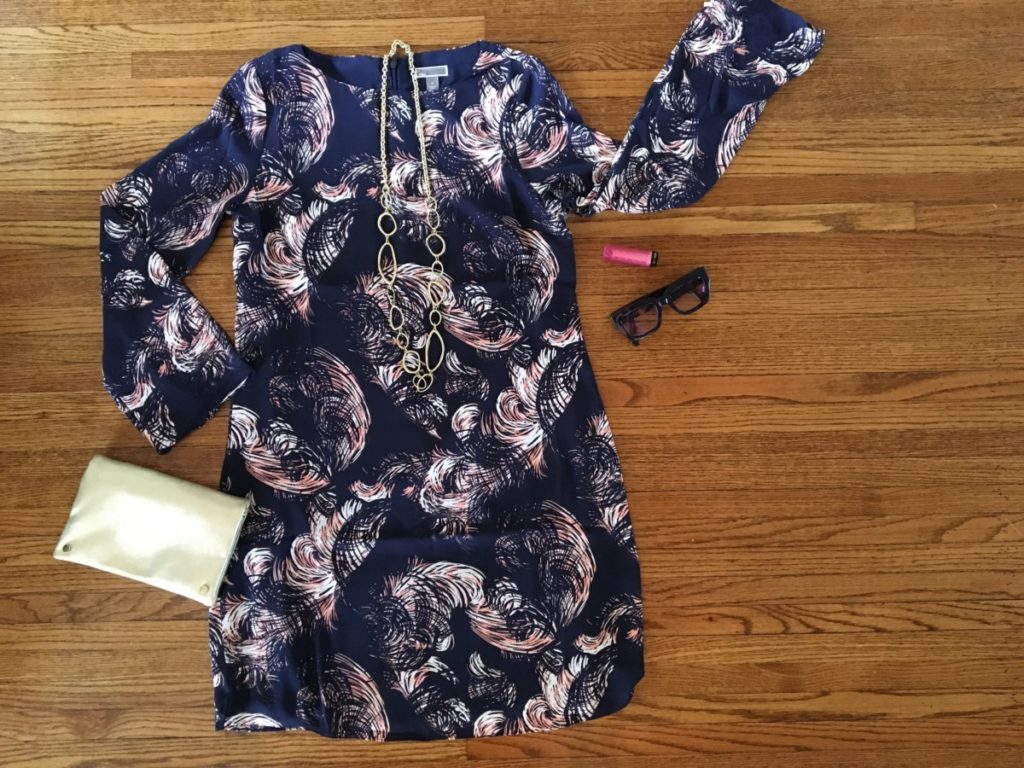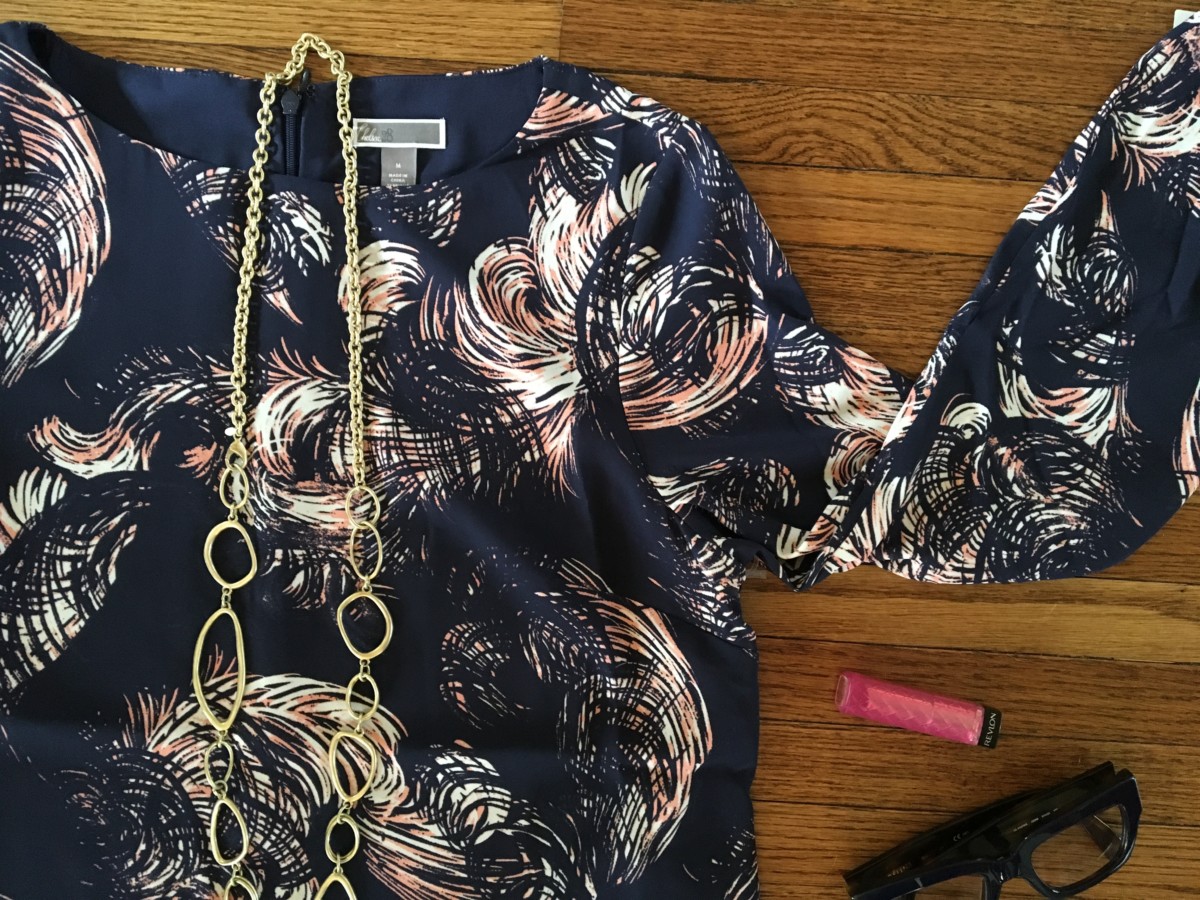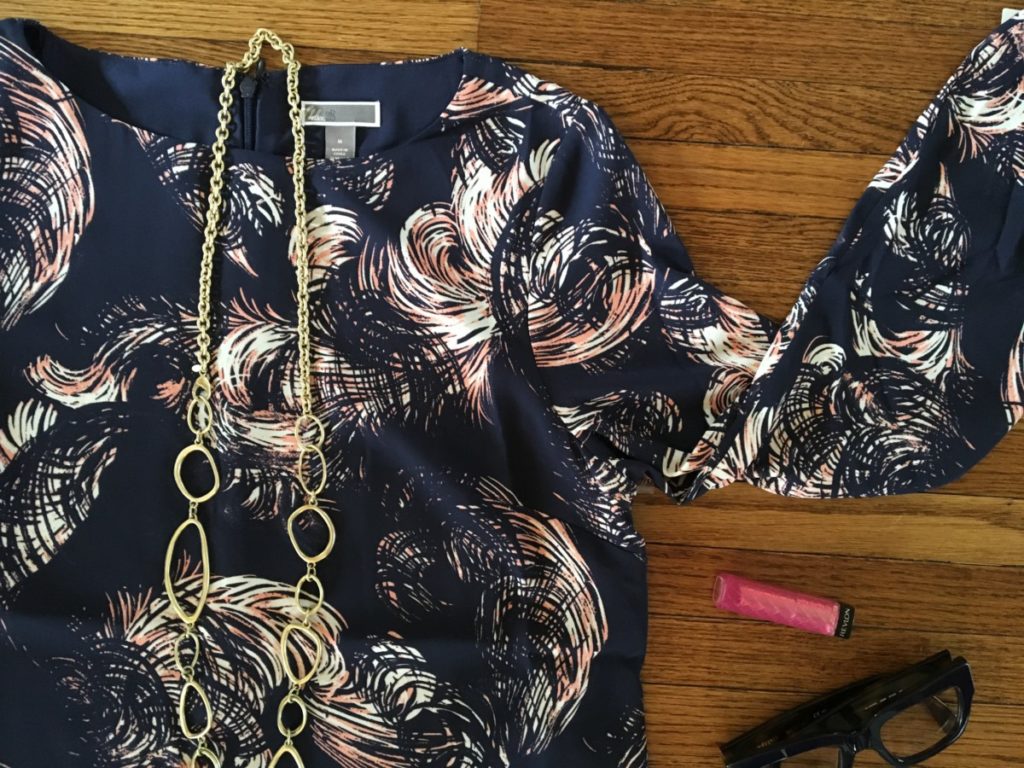 These flowy, patterned pants are cute, and I like them, paired with this black, stretch cotton one button blazer by my friend, Vince Camuto. A blazer is a staple, right? This one fits well, and I really like the detail and one-button design. The white t-shirt underneath is by Splendid. And the planner is mine, by DaySpring. 
I love this sweater. It's asymmetry falls perfectly over my curves and the color is exactly right with my gray hair and the navy frames on my eyeglasses.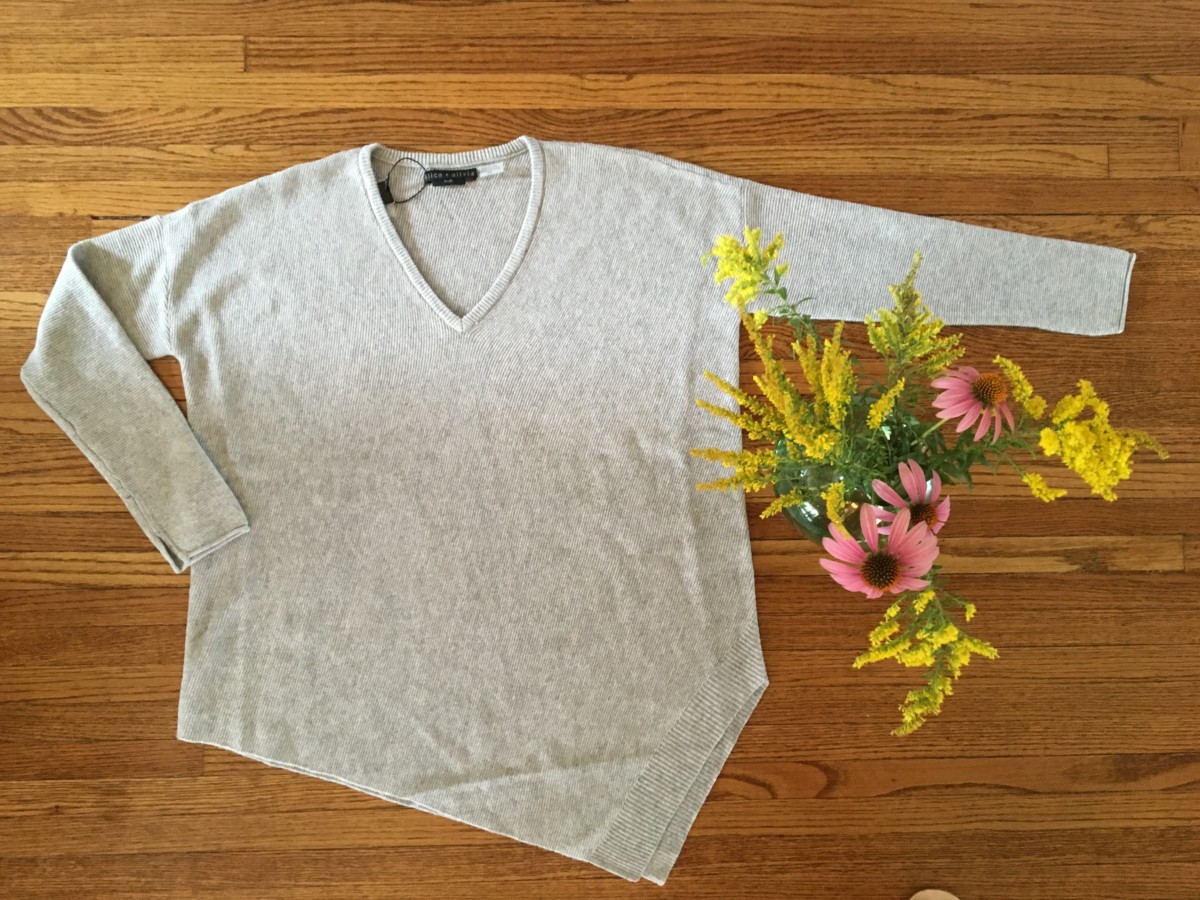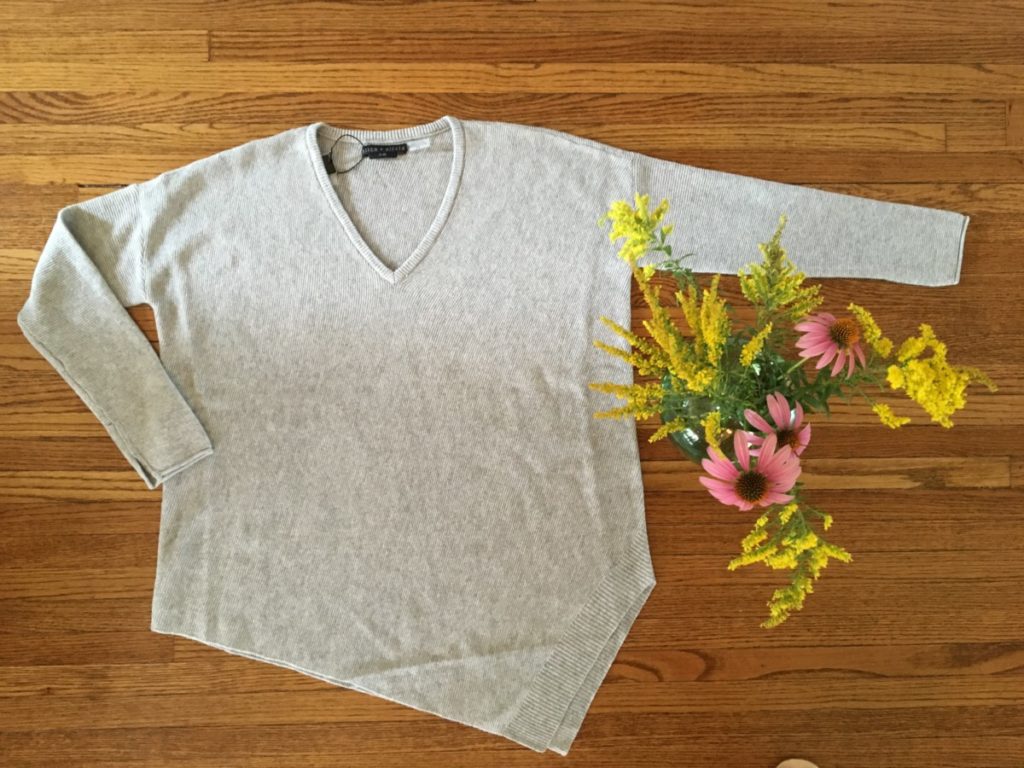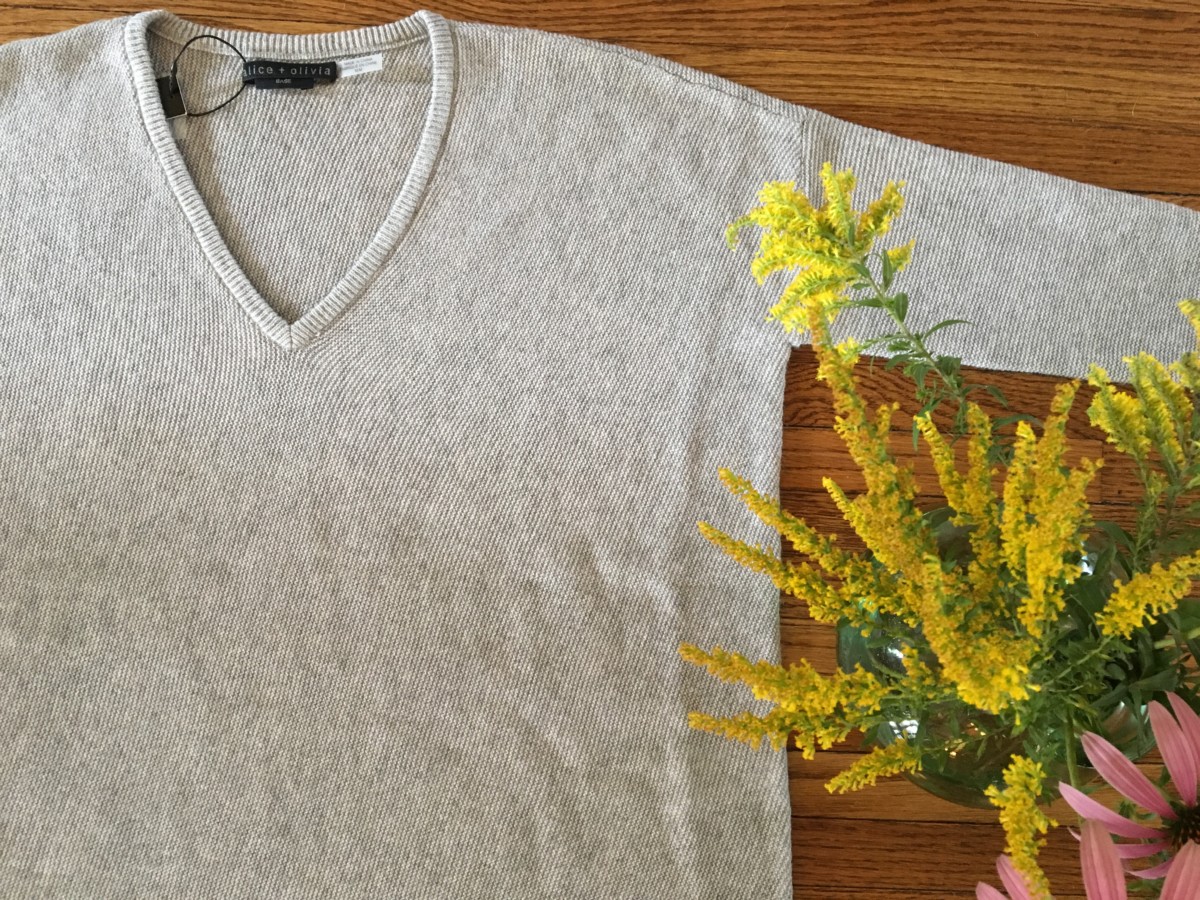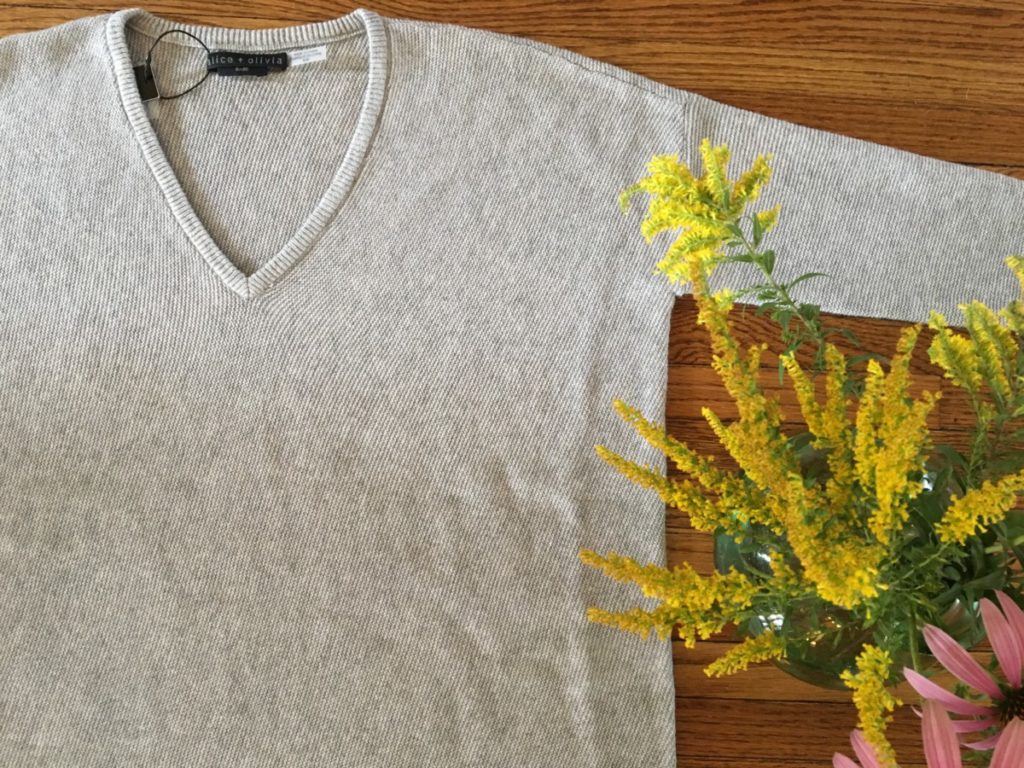 Now, these pieces right here are proof positive that the Trunk Club stylists have done their work to understand my personal style. This raw edge vest by Trouvè is so me! It's a little bit edgy with a dash of sophistication, and it is soft to the touch. I'm smitten with it, especially when I pair it with these Franco Sarto block heel booties. Franco is another favorite of mine. These booties are no joke. They are high quality and will withstand many years of Nebraska's harshest winter weather. The mock turtleneck was a surprise to me. I don't usually like mock turtlenecks, but I hear they're making a comeback, and this one is a great fit and feels really nice on my skin.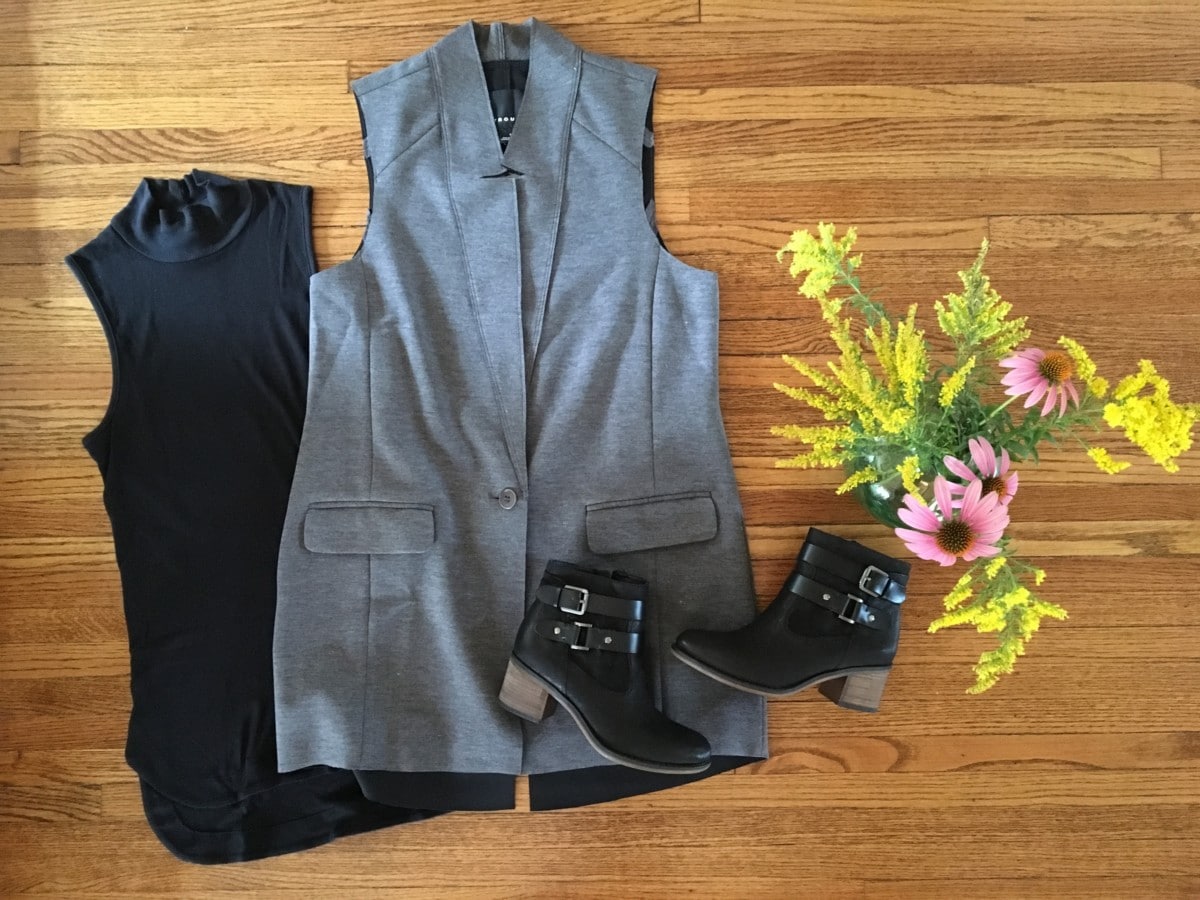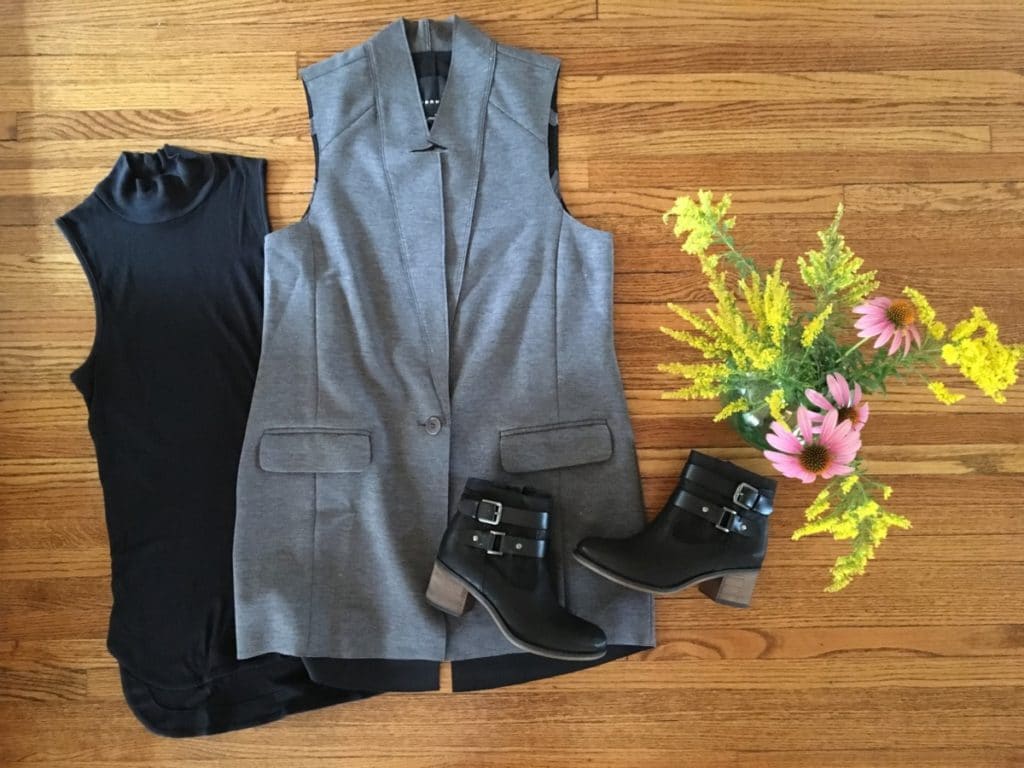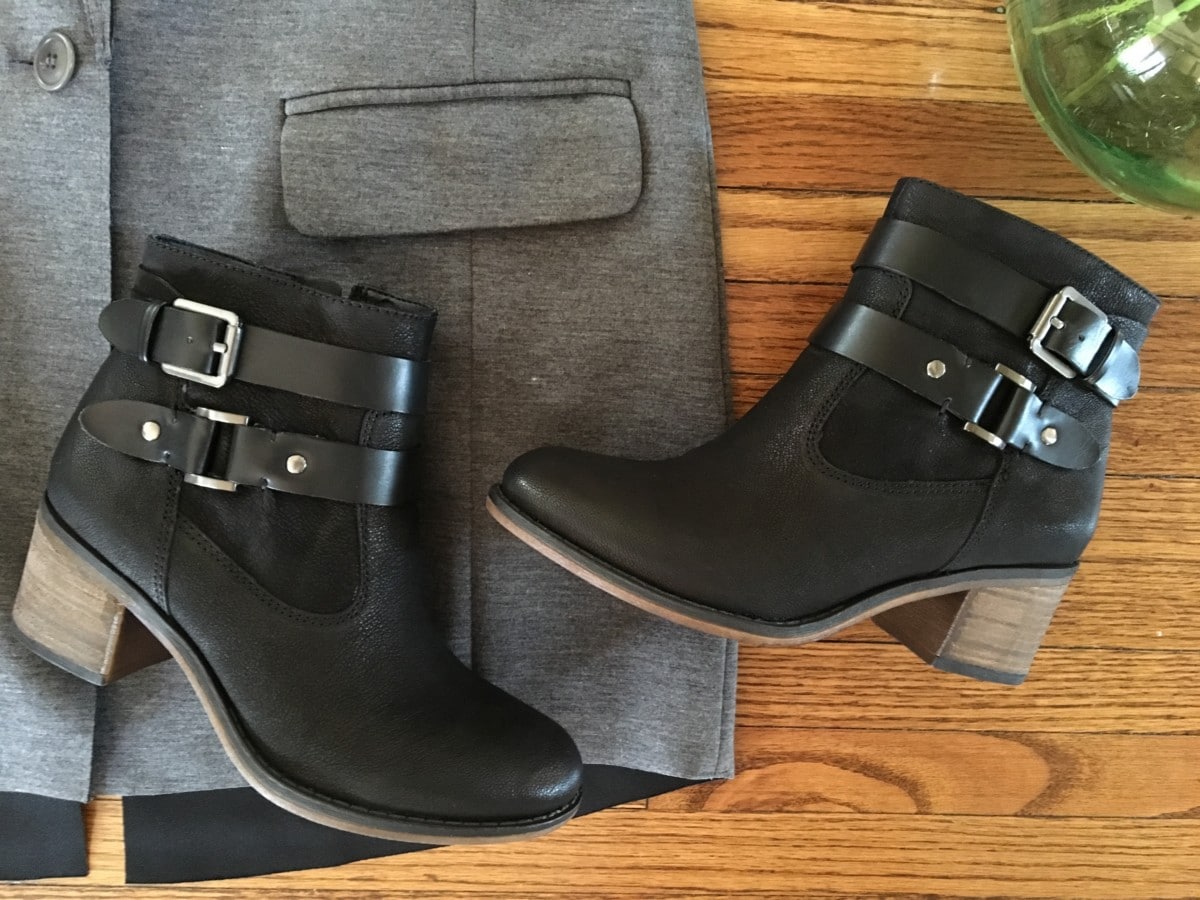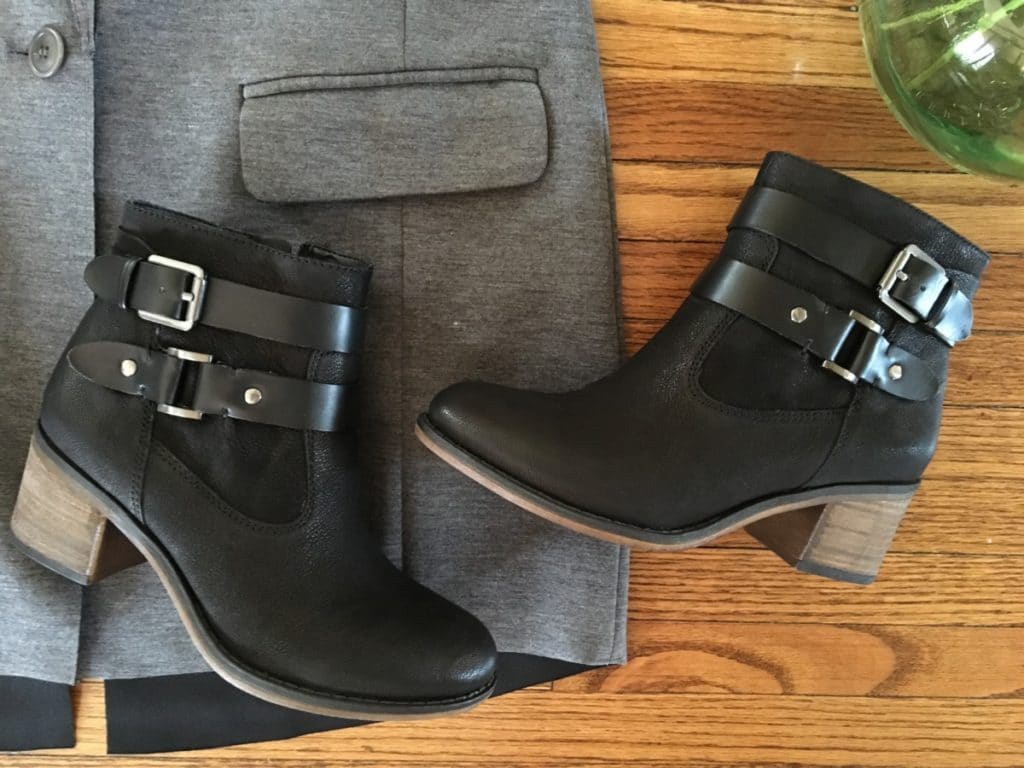 If you're considering a few updates to your wardrobe, or are looking for something specific, you'll be happy to know that, with Trunk club, you only pay for what you keep. There are no shipping charges, either way. I've ordered enough trunks that even the UPS guy is familiar with the process. He drops the trunk off in my foyer and then picks up the returns five days later. Trunk Club keeps a credit card on file and only charges for what you keep, after they've received the returns in their warehouse.
Trunk Club has now become one of my top go-to resources when I need new clothes. The stylists know me well, I get to try on the clothes in my own home and see how they work with clothes I already own (a definite bonus that I don't get in department stores), and there's no out-of-pocket expense before I decide what I'm going to keep (which is going to be really difficult, this time around). If you're interested in learning more, use this link to reach out to Rachel. If you sign up, I'll receive a credit and then, when people sign up as a result of your referral, you'll begin receiving credits, too Let me know if you decide to give it a try!