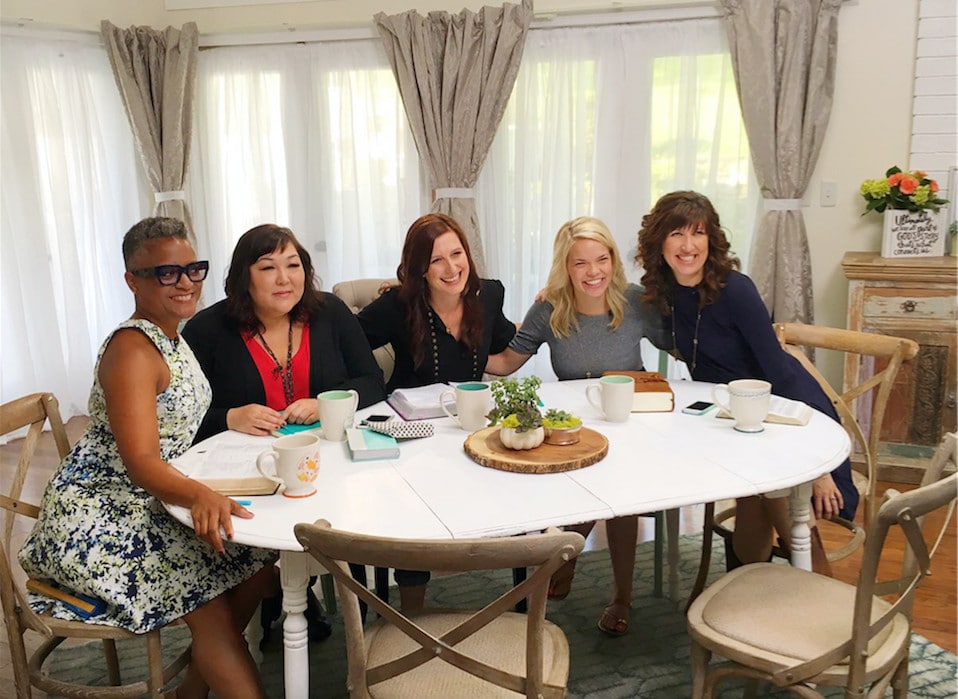 Early yesterday morning, while it was still dark, I boarded a plane to Nashville, Tennessee. In Tennessee, I met up with a few friends from LifeWay and Incourage. Together, we are working on a special project, just for you. We were told we could share a few sneak peek photos from the set with you, but for now, that's about all I can say. Well, except to say that getting together with these friends of mine was the perfect consolation for leaving Maui.
Friendship is good for the soul.
Over the years, here in this space, we've been building beautiful friendships. You never fail to rise to the occasion. You followed along with me when I went to Ferguson, Missouri, you helped me launch my very first book into the world, you attended our retreat in Nebraska—twice(!), you asked and answered tough questions, and you've demonstrated vast measures of grace toward me and one another. You even helped to build a school for children in Haiti, and cheered me to the very last word in my newest book! And, this month, you've made it possible to give away free books for our next session of Forward, the book club we built to help move the conversation forward!
The response has been fantastic. Just as I promised, we gave away books until the money ran out and this morning, I closed the request form. Thank you to everyone who contributed money so that we could give books away to those who can't quite swing the cost on their own, this time around. It has been such a good feeling to be able to make free books available, and I thank you for that. If you requested a book, we will ship them out next week.
Forward will begin again, the week of September 11. This Friday, be sure to stop by to take a look at the reading plan. I can't wait to read this book, together with you. In the meantime, if you're wondering what this book club is all about, you can use this post and this post as a starting point. We started building the book club as a response to our questions about race and racism in our world and, while our conversations continue to address those issues, we sometimes talk about other, related issues as well. This time around, we'll be talking about politics. I hope you'll join us!