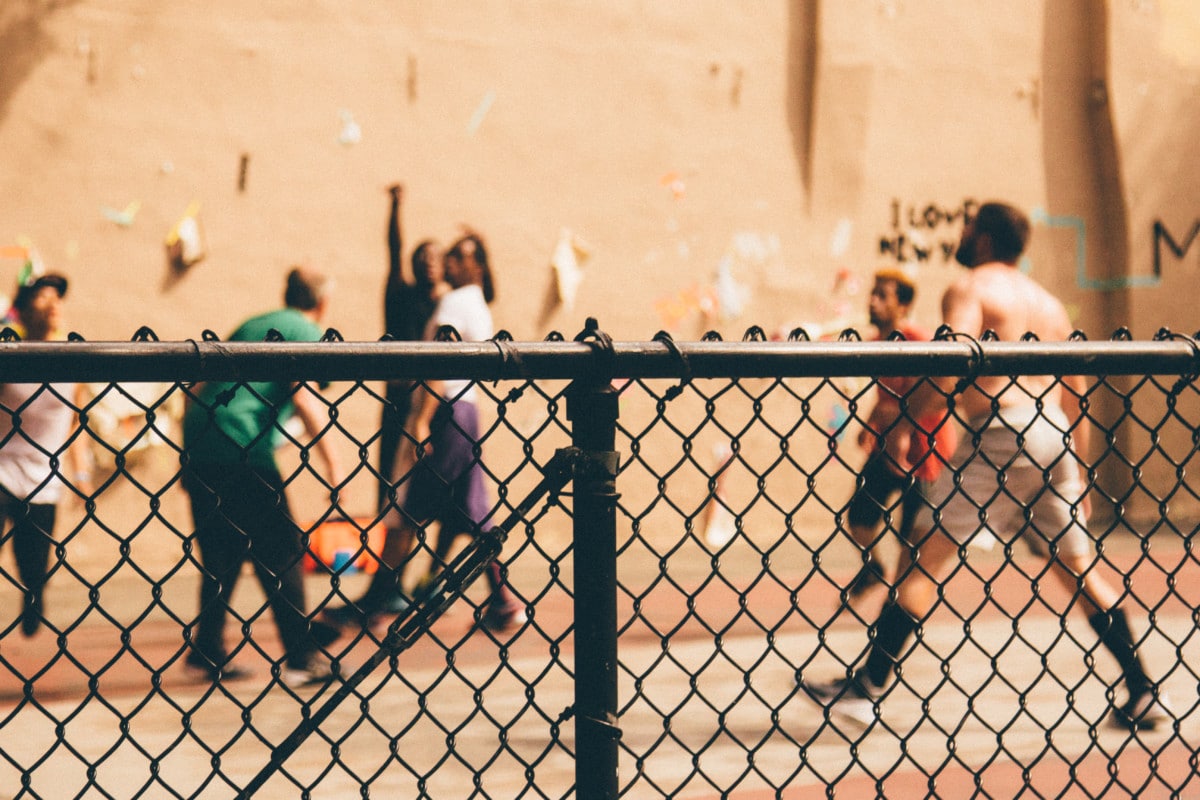 One night last week, my husband and I were watching the Olympics on television. We were watching a few unknown-to-us basketball players on the court. Their passion was contagious and, at several moments during the game, my husband cheered aloud and talked back to the television. He cheered for the players and thanked them for playing so well, training so hard, and being so very dedicated to this particular moment in time.
As we sat together on the couch, my husband turned to me and said, "Instead of wars, let's just figure everything out with basketball. If your team wins, your country gets the land. If our team wins, our country gets the land."
I know it's an oversimplification, but doesn't it sound nice?
It's true, there is a history of cultures using The Ballgame to settle disputes while providing entertainment for the masses. Years ago, on a trip to visit my sister in Mexico, I stood among the ancient ruins of a Ballgame court, as our tour guide told us what he knew about the sport, including the very real possibility of death for the contestants.
From sticks and stones to Roman arenas of death, to mesoamerican versions of The Ballgame and, ultimately, to wars of words and weapons, it seems our human nature is drawn to escalation, rather than to peace. We aren't really "eye for an eye" people. Usually, if someone takes my eye, I want their eye and their ear. Then, they want my ear and my hand. This is our natural, human response, birthed out of a normal desire for self-preservation. And yet, Paul calls us to live at peace, with everyone.
I read that verse and think to myself, "Everyone?" and the Spirit of God whispers back to me, "Yes. Everyone."
We only have to look the the example of Jesus, the ultimate expert in de-escalation. "Neither do I condemn you," Jesus said to the woman caught in adultery. "Go, and sin no more," (John 8:11).
It is only by the Spirit of God—the same Spirit that doesn't let me off the hook when I wish everyone didn't really include, everyone—that we are enabled to follow Christ's example, ushering calm into chaos. No matter what.
---
This reflection originally ran at Life for Leaders. Click the image below, for accompanying questions and prayer.