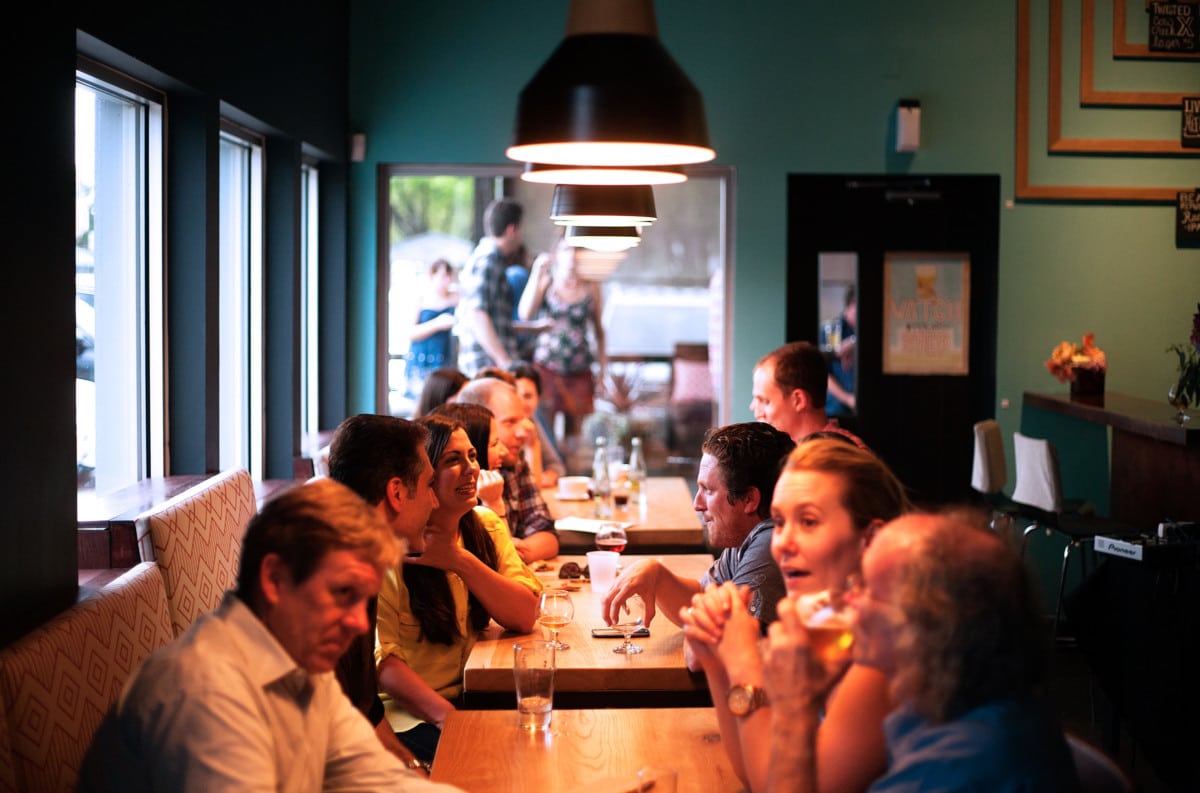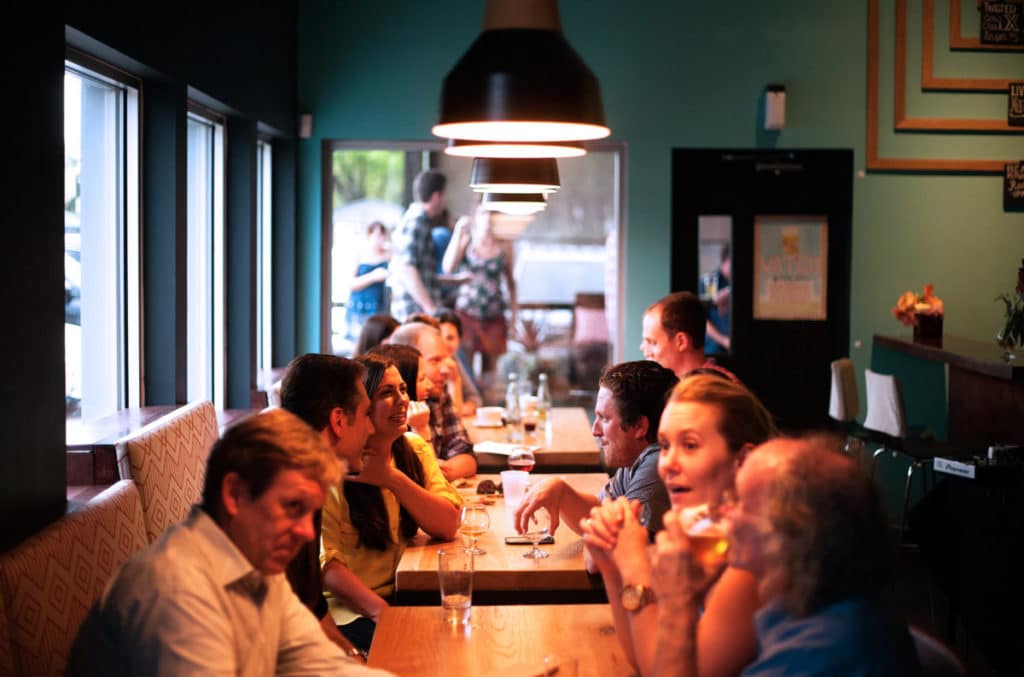 Earlier this year, I invited supporters of Donald Trump to join me in conversation, behind the scenes and out of the limelight. A couple of people took me up on my offer, and I'm really glad they did. I had been having a hard time being compassionate toward them. My thoughts, my words, and my actions, were building a wall between me and them. I was on one side (the right side, as I saw it), and they were on the other (the wrong side, as far as I was concerned). I had made up a caricature of them in my mind. If I'm talking about you here, I'm sorry for doing that. This was long before Donald Trump won the Republican nomination for president. There were still quite a few candidates in the race, and, at that point, I don't think anyone could have predicted where the race was headed.
I learned a lot during those conversations and since then, a lot has happened. Now, everywhere I look, people are talking about politics, religion, sexuality, race, and gender. These are all the things we've been told should never be spoken of in mixed company, right? And yet, here we are, laying our thoughts on the table, or typing them up in a comment section or status update. If I had a dollar for every status update I've seen lately that begins with, "I don't usually discuss politics, but…" I'd be typing this in Paris instead of in my bedroom.
Talking About People
We should have been talking about these things all along. Not talking about them makes it so much easier to categorize and criticize and condemn the people who come to a different conclusion than we do. We might say we are talking about issues, but what we're actually talking about is people. When we talk about police brutality, we are talking about police officers and ordinary people who want to get home safely. When we talk about homosexuals, we are talking about men and women who are right here in the room with us. When we talk about abortion, we are talking about women we know who haven't told us about their own abortions, and we are talking about beautiful babies and about health care providers and tax payers. When we talk about immigration reform, we are talking about children and parents and single people who have hopes and dreams and who sit in church with us. When we talk about Evangelicals, Muslims, and atheists, we are talking about people created in the image of God and dearly loved by God. Even when we talk about terrorism, we are talking about people. I had forgotten this.
In my conversations with Trump supporters, this one thing became crystal clear to me: when people in the Body of Christ disagree, it means we have not yet pressed our way through to the Truth of the matter. When we find ourselves with perspectives that are not the same, and (especially) when our perspectives lead to disunity, we can be sure we have not yet pressed through to the Truth at the heart of what we believe. We tend to be either/or people, but God is both/and. His ways are higher than ours. When our disagreements make us mean toward others (I'm speaking from experience, here), that tells me we don't "get it" yet.
Open Heart
Lately, I've been thinking a lot about transformation. H and I have been talking about it, too. We've been praying and watching and thinking and wondering. When we are together—in our kitchen, at the dinner table, on the sofa after watching the news—our words work at what we've been seeing and hearing, the same way a baker works at the dough. We press at it with the heels of our hands. We add flour and we turn it and we set it aside for a while, to rest. When we come back to it, what rises up for us is this idea of transformation.
We are being transformed. This transformation is an ongoing process; an active state. Our hearts, our minds, our souls, our selves. Nothing is left out. Not even what we think we know about what God thinks about some particular thing. Realizing that, I've begun to hold my convictions more loosely. I mean, as loosely as I can. It's not easy to say to God, "Here's what I think you meant when you said such-and-such. I've been thinking this for a long time now, and I've even been pretty vocal about it, you know. But, if I'm wrong about it, or if I've only got part of the story, I'd like to have you straighten me out."
Transformation works from the inside, out. We don't dispense transformation on others. Instead, we stand before God with an open heart—a wide open heart—and we let God gently press at us with the heels of his hands. We are transformed there, in the palm of his hands. The change in us shows up in our words and our actions. It shows up in the way we engage this current, crazy political season. It shows up in the way we engage one another—even those with whom we don't see eye to eye. The truth is, we all are right, and we are also wrong. All at the same time.
We are working toward something our eyes have not yet seen. It hasn't even entered into our imaginations, yet. But God is calling us toward something, and God is calling us there, together. Division is not on our project list.
Together, in just a few weeks, we'll begin reading Healing the Heart of Democracy: the Courage to Create a Politics Worthy of the Human Spirit. I think we'll find tools in that book to help us each become conduits of unity, rather division. I believe we'll be better equipped to help raise the level of discourse in these days leading up to the election. I have hope that we will be even more open-hearted as a result of reading this book, together.
What about you? Has this election season made you more vocal, or less? In what ways have you been challenged to hold your convictions loosely?
---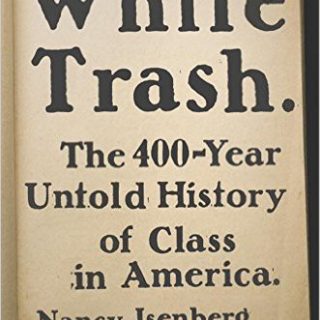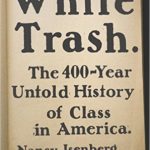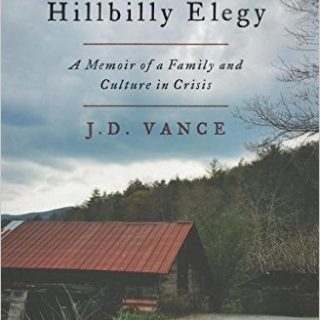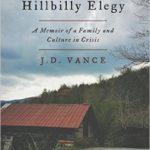 Two other books I considered for this session are White Trash: The 400 Year Untold History of Class in America, and Hillbilly Elegy: a Memoir of a Family and Culture in Crisis. While we won't be reading these together, you might consider adding them to your reading list.