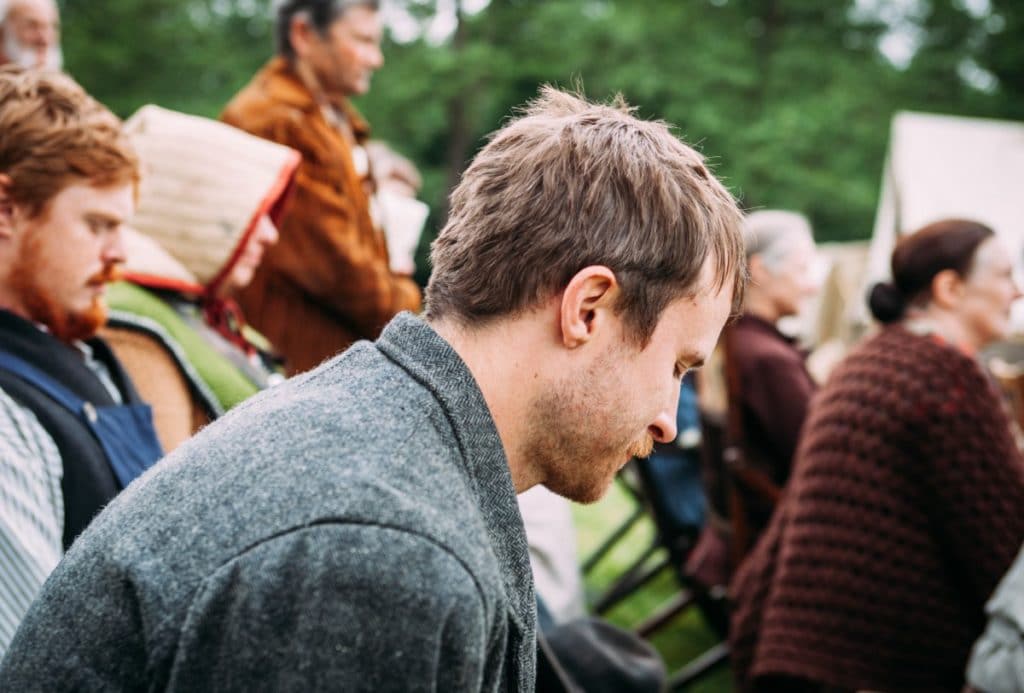 We've just experienced a week for the record books, haven't we?
How are you doing? How's your heart feeling?
After hearing about the death of Alton Sterling, I spent a good portion of the day, laid across the bed in our guest bedroom. I cried. I stared at the ceiling. I had a few conversations with God. Those conversations sounded like this: "What am I supposed to do? I have cried. I have prayed. I have spoken. I have written. I have protested. I have kept silent. And still…violence. What's up with that, God? What do I do, now?"
I don't know that I was really expecting an answer. But, I got one.
Late in the day, I went out onto the deck to let myself get lost in the pages of a book I was reading. I hadn't been reading very long when two words on the page seemed to stand out on the page. "…come together.."
"How?" I thought. "Where?" "Who?" "When?" Then, I thought to myself, "Never mind." I mean, I'm just one person, right?
In the evening, my husband and I made a phone call to our son. We talked about the death of Alton Sterling (the next day, we would hear about Philando Castile, and then, a day later, Dallas), and about what it meant and how we should respond. I told my son, "I don't know what to do. I have cried. I have prayed. I have spoken. I have written. I have protested. I have kept silent. And still…"
"Come together," my son said, when my voice trailed off. And an idea began to take shape in my head. I remembered the promise that God will gather with us, whenever we come together, in his name. God is not hindered by time or space, so the Internet seemed the most likely gathering spot. The next day, working quickly, I put together a Facebook event, named it "Prayers of the People," and sent out invitations. We would pray together, for thirty minutes, from wherever we were in the world. The event was shared, over and over again. Invitations were issued. By now, we'd all learned about Philando Castile's death in Minnesota. Our hearts were broken, yet again.


I thought maybe a dozen people would join in. But, that afternoon, at 4:00 PM, Central Time, more than four hundred people checked in to the event and joined in the praying. I wish I had words to describe it. Beautiful is a weak descriptor. Even holy seems to fall short. What I can tell you is I am convinced the answer lies in our unity, and not in our division.
The next day, we learned of the tragic shooting in Dallas and we joined for prayer again. Again, the time together was sweet and sacred. The answer, right there in front of us.
I don't know who the people are in your life that are difficult to love. I don't know the walls you've built or the lines you've drawn. Democrats? Republicans? Immigrants? Gang members? White supremacists? Muslims? Members of the LBGTQ community? What I know for sure is that Jesus came to tear down all of the walls that we put up to keep one another at a distance.
On that first day, when I spent the day on the bed in our guest room, I drafted an email to my editor. I was going to tell her to scrap the book I've been working on. The book about unity and oneness. "What good is a book on unity?" I thought to myself. But, for some reason, I never sent that email. Thank God. Because, when we gathered together for prayer on the Internet, I knew the message of that book is true. So, I deleted the draft of that email to my editor.
Late that night, while exchanging emails with a friend, I learned my book is available for pre-order on Amazon. The very same book I almost told my editor to scrap. I believe in the message of that book. I know it was written for this moment in time. I am convinced it's a book God wanted written, even though writing it took me to the very end of myself. Maybe that's the point. Maybe we need to get to the end of ourselves so that we can discover how much we truly need one another. At the end of ourselves, we stumble upon the gifts of unity and oneness, forgiveness and mercy; these things are always in the most unlikely places.
Tell me how you're doing. Tell me where you're struggling. Tell me a story about oneness and unity. We need to hear your voice. If you're longing for oneness—in your family, your church, your community, our world—click the image below to pre-order ONE: Unity in a Divided World.