Last weekend, two girlfriends of mine drove six hours to visit me at my house. We hung out together for nearly thirty-six hours, talking, strategizing, and sharing life and work hacks with one another. We ate food, we shopped a little bit, and we "introverted" for just a few minutes while we were all together in the same room. It was like a mastermind weekend except that no one had to get dressed up and we didn't pay any hotel fees. Because it was just the three of us, we pretty much had each other's undivided attention the entire time. At one point during the weekend, we met up with another friend who helped us work through some of the specifics of what we'd been discussing.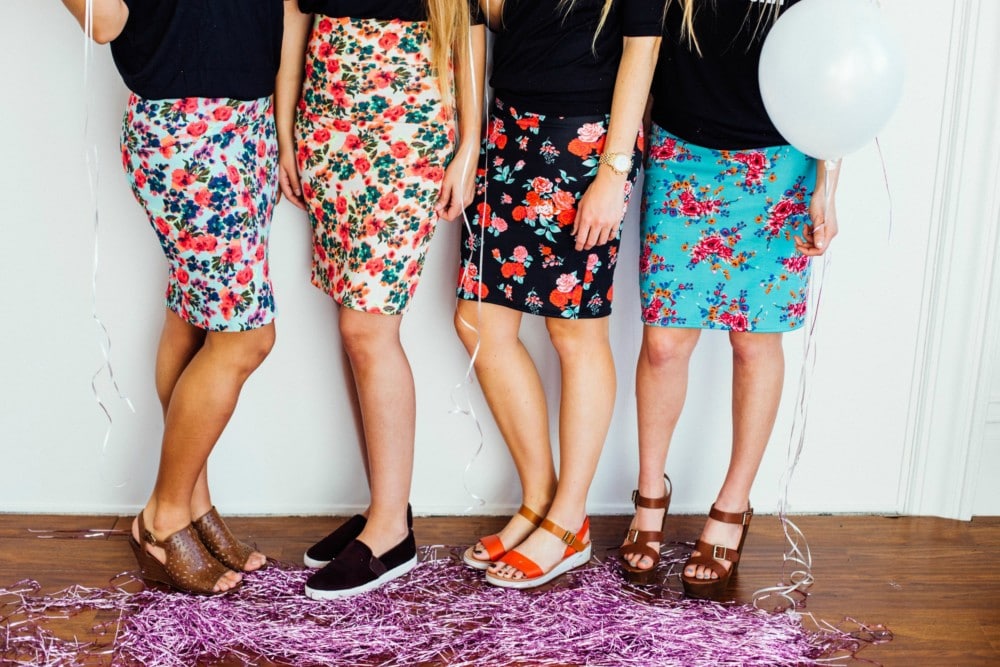 We didn't have an agenda. All we knew is that we had a lot to talk about. Each of us sensed that the other had something to share which would benefit the three of us together. We also knew we probably needed more time than could be afforded us in an email, a Voxer conversation, or even a Skype meetup. So, one day I said, "Come to my house," and they said, "Yes." Just like that.
It was one of the best strategic steps I've taken in a very long time. We each happen to be at a point in our vocations that has us carefully trying to discern the next steps we should take. We laid it all out on the table. We expressed our deepest worries, our heartbreaks, our triumphs, and our joys. We shared resources and we offered suggestions, out of our own experiences. We counseled one another, and we received counsel from one another. We prayed together, and we broke bread together. We toasted one another with lemonade in wine glasses, and we invited the Holy Spirit to bless our work.
Together, we made a lot of progress and I was reminded of the power of in-person connections.
If you're like me and you spend a lot of your time working alone, there's a certain point where we forget there's a whole world out there, beyond our front door or our computer screens. We become insulated and isolated, and our creativity suffers as a result. We don't necessarily notice it because, after all, we're creating, aren't we? But, if we're not careful, we'll do all of our creating from the same old box of tools and techniques. We get comfortable with what we're used to doing and the way we've gotten used to doing it. One way to counteract that is by opening our lives to the influence and input of wise and trusted friends who are on a similar journey.
My mastermind weekend was the equivalent of taking an intensive weekend course at a local university. It introduced me to ideas and resources I may never have found on my own. Another way I try to connect with like-minded creatives is through a group of local writers who meet once a month in someone's home. We talk about the craft of writing, we share marketing strategies, and we recommend resources to one another. Having this group to listen to and to bounce my ideas off of, has been critical to my ability to keep honing my craft, expanding my business, and following the purpose set out just for me.
If you find yourself in a creative rut, consider connecting with two or three friends who do the same kind of work as you. Set aside a nice chunk of time to engage in meaningful conversation without feeling rushed or pressured by outside commitments. Most importantly, do whatever you can to make sure your time together takes place in person, without being mediated by any form of technology. Sit at a table together, lounge at a pool, sink into the couch cushions while a breeze floats through the window. Keep the agenda as loose or as structured as your personalities allow. Leave your work at home. The idea is to think about your work from a distance, rather than letting your work interrupt your thoughts.
In-person connections like these are critical to the work we do and, often because of the work we do—raising a family, building a business, writing a book, etc.—the biggest challenge is to find the time to make it happen. You may not have thirty-six hours in this season of life, but an hour at a coffee shop with two of your friends is a very good place to begin.