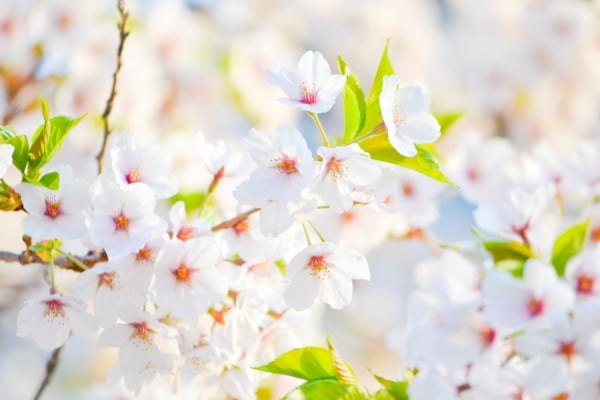 On Good Friday, H and I went with our daughter to the Tenebrae service at her church. Have you been to one? Throughout the service, the light grows more and more dim by the lowering of the lights and the extinguishing of candles. There is scripture reading, a preached message, singing, prayers, and communion. At the end, the candle that represents the light of Christ in the world is carried out of the church and the sanctuary is plunged into darkness. I could not see my hand in front of my face. That's how dark it was.
And silent.
The instructions, as written in the program, were to exit the sanctuary in silence and darkness. There was no benediction. No final blessing. No closing prayer. Just an entire congregation of people, silently groping their way along the backs of pews and into the aisle and out the back doors into the darkness of the night. Oh, how we need the light.
On Saturday, it rained here. The air was chilling and the skies were grey. We moved slowly through the day and were reminded of the weight of grief. Then, in the morning, before the sun rose in the sky, we made our way to Easter Sunrise Service. In the darkness.
All that darkness made a difference to me this year. When I left church on Sunday morning, at the end of Sunrise Service, I stepped out of the building and into the light again. I don't think we realize how much we depend on the Light, or how much we'd miss Him if he abandoned us and left us to fend for ourselves.
The thought of all of humanity, groping around in silent darkness will stick with me for a good little while, I imagine. Oh, how we need the light.
:::
Holy Week and Easter weekend are probably the busiest days of the year for people involved in church ministry. Actually, beginning with Ash Wednesday and progressing through Lent, many church ministry families have full calendars and increasingly exhausted bodies. Such has been the case in our house and, yesterday afternoon, we spent our first full day together as a family, doing regular things. We ate together. We danced together. We lounged on the couch and watched The Walking Dead together. We even went to bed at the same time together.
With all of the focus on Good Friday and Easter, I didn't film a Periscope chat for last week's Forward discussion. I imagine you were probably busy too, and didn't really miss it. But, I do hope you'll be able to join us for tonight's Facebook discussion, beginning at 8:00 PM, Central Time. I'm looking forward to sharing with the group one more time, in a different format, and perhaps with a few people who haven't chimed in in our weekly conversations on the blog.
If you're planning to join us tonight, would you please let me know in the comments below? And, if you've got something you'd really like us to talk about tonight, leave your question or topic in the comments, too. I'll do my very best to make sure we cover your question or address your topic when we get together tonight. You can RSVP for the event, right here. Also, be sure to thank your pastor and ministry team for the hard work that goes into this season of Light.
:::
If you've been praying for me, or sending good writing vibes my way, I thank you. I'm working on my second book, and we've landed on a title. Now, what we need is a cover design. Would you cross your fingers or say a prayer for the art team at Baker Books (that's the publishing house), so that they come up with exactly the right design for the cover of this book? I've had such a good experience with this publisher. They work hard to hear from God and to represent the intent of the message of the book. Last month, I had the opportunity to meet the marketing team and have lunch with them. They are such a great team of women, living life the same as you and me, and doing their very best to serve God and make a difference in the world through their work.
Once we've got everything wrapped up with regard to the title and the cover art, I'll share it all here, first. Well, after I share it with my family and with my mom and dad, of course. My book deadline is April 15, and I've still got a ways to go to meet that goal. But, it will happen, and I'm grateful to each one of you who have sent me encouraging words for this particular journey.
So many questions for you: What projects are you working on this week? How can we pray for you? What do you hope we talk about in our Facebook conversation tonight? Will you be able to join us? How was your Easter holiday? How can you thank your pastor and ministry team today?