"I am wounded. I am marked by old codes, which shielded me in one world and then chained me in the next." —Ta-Nehisi Coates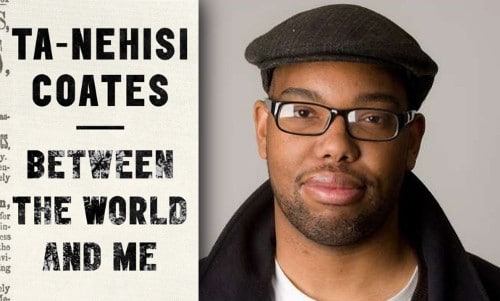 Once again, thank you for your gracious conversation as we discuss this book. It's a heavy one, isn't it? There is so much potential for the conversation to go off the rails, but I'm deeply grateful to everyone here for your grace toward one another. Again, please let me say this week that if you've been feeling as if you'd like to engage the conversation, but you're afraid of how we might respond or how you may be perceived, I want you to know you are safe here. Together, the crew of readers and commenters have worked hard — over many years — to make this a safe space for conversation even, and especially, when we don't agree with one another. Of course, you're welcome to be a silent observer, too. Whatever works best for you. And, if you've felt shut out or shut down, please let me know by sending an email to [email protected].
Woundedness and Wokeness
Each week, I struggle with which part of the reading to focus on. There is so much in each chapter and on each page. I'm sure I'll return to this book over and over again. I am hopeful that, as I mature on this journey, the book will read differently to me each time I pick it up and skim its pages.
That quote up there, from Ta-Nehisi, is one I underlined on my first reading of the book (it's on page 125). This time around, I wasn't sure why I underlined it. I mean, it's a powerful quote, but I wonder what I thought the first time I read it and then underlined it? Today, as I prepared to share in this space, I read that line, underlined in red in my book, and I felt as if these are the words on which this entire letter rest.
I'm on a journey, too, you know. I don't have all of the answers, nor do I know all of the questions. I know that I have felt the weight of woundedness. I started to say, "this woundedness" but I'm not so sure mine is, or has been, the same as his. I do think it's important to feel that weight. To sit with it. Whether you are white or black or brown (or a person who believes she is white), I believe the experience of that weight is one of the very first steps on the journey toward what is now being called "wokeness." I like that word, and all that it evokes.
Forgiveness and Rage: Setting them Free
The words that cling to my shoulders from this part of the book are forgiveness and rage. Sometimes, I think we are afraid of both. Depending on our leg of the journey, we are prone to shut them both down. It's tempting to block the pathways to both forgiveness and rage. But what if we set them free?
I remember, after yet another young black man had been killed, seeing a picture of a young black student, screaming. Some of the adults in his life had recognized the need to set rage free and had created a space for release of the frustration and anger and confusion and pain. There was yelling, and there were tears. I can't know whether that experience was healing for that young man or not, especially in light of all the cameras clicking away. But, there was space given for what needed to be set free. What would it look like to make space for rage; space that has no punitive elements to it?
After the shooting at Mother Emmanuel A.M.E. Church in Charleston, S.C., the survivors of the massacre stood before the shooter and told him they forgave him. Reaction to the forgiveness was mixed, with some saying, "Why can't everyone be like that?" and others suggesting the forgiveness was cheap and fake, especially because it was offered so soon after the tragedy. And then, people reacted to the reaction. Why must we insist on forgiveness taking a particular shape or form for it to be acceptable? Why not let the forgiveness be free to be what it is? What it was? Why not let it unfold in time and in space and show us, for itself, exactly what it is and what it can do?
I don't have answers, and I'm not even sure about the questions. But today, I'll ask you this: Are you woke? What does that even mean, to you? How do you feel about forgiveness and about rage? What wounds do you carry with you?
Next week, we'll talk about Part III. Don't forget about our Facebook conversation, scheduled for March 28. Check out the event for time and details, and to let us know that you'll be there. I'm excited to be partnering with the Red Couch Book Club for this event. And, later today, catch up with me on Periscope for a brief chat about this part of the book. I've finally figured out the features of Periscope, so I'll do my best to respond to your questions and comments while the Periscope chat is live. On March 31, join me here for a quick summary of our Facebook conversation and a survey of your experience of this round of Forward. And once again, let me say thank you for your grace and for your commitment to this conversation.
View the Periscope chat, here: