Thanks so much for the conversation last week, everyone. If you're following along and have something you'd like to contribute to the conversation — a question, a viewpoint, an idea — but you're not feeling comfortable about sharing it, please hang in there with us. You are welcome here.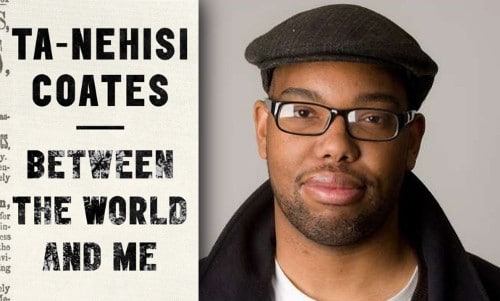 I've been trying to figure out what sort of letter I would write to my son. I think that's part of the beauty and the genius of this book. I think the fact that it's a letter from a father to a son makes the content more accessible. So I've been wondering what I'd say to my son that I haven't already said.
My son is twenty-seven years old. He lives in New York, on his own, making his way in the world. But, when he started driving, I told him how to respond if he was ever stopped by the police. I told him about the need to be extra vigilant when hanging out with his friends, and how the dynamics change with the racial makeup of that group of friends.
Sometimes I wonder if I'm overreacting. But then I remember that I taught my son to wear a helmet when he rode his bike and to buckle his seatbelt when he drives. Because accidents happen. They are real. And so is racism.
I wanted my child equipped to deal with both.
Growing up black or brown or anything other than white in America is not the same as growing up white.
It's true that everything is compounded (or confounded) by ZIP codes and education and financial stability (or the lack thereof). But, when we account for all these things, what do we do when our neighbor, who has a doctorate in theology, but whose skin happens to be brown, tells us about being detained by the police after walking past and saying, "Good evening, officer,"? How do we respond when the "N-word" is spray painted on the side of the downtown church?
We'll be moving on to Part Two of the book next week, but I wanted to pause here, at the end of Part One to consider the word, "responsibility." The very last page of Part One (page 71) is heavy with the concept and I wondered how you felt about the words written there. What does it mean to be responsible for and responsible to? And what does that mean about how we respond to injustices like racism? How do justice and reconciliation relate to one another? Do you need both?
Tell us what questions you have, here at the end of Part One. You can share your questions in the comments or, look for my chat, later today on Periscope. Let's meet back here next week, to discuss Part Two.
Catch the recorded Periscope chat, here.