Thank you to everyone who completed the survey from our very first round of Forward: A Book Club to Help Move the Conversation…Forward.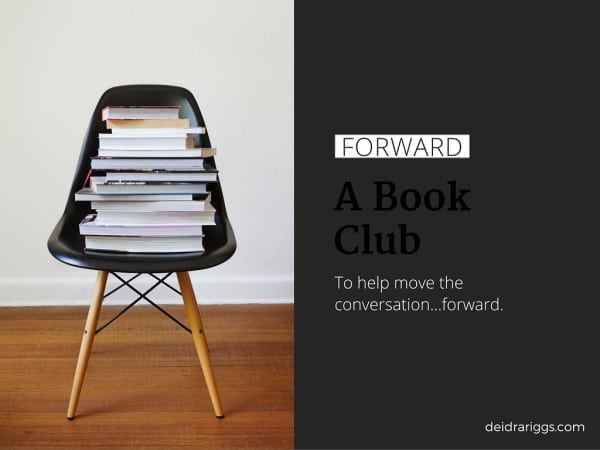 Based on your responses to the survey, we're going to go deeper and read Between the World and Me, by Ta-Nehisi Coates. Here are the details, from Amazon.com:
#1 NEW YORK TIMES BESTSELLER | NATIONAL BOOK AWARD WINNER | NAACP IMAGE AWARD WINNER | NATIONAL BOOK CRITICS CIRCLE AWARD FINALIST | NAMED ONE OF THE TEN BEST BOOKS OF THE YEAR BY The New York Times Book Review • The Washington Post • People • Entertainment Weekly • Vogue • Los Angeles Times • San Francisco Chronicle • Chicago Tribune • Newsday • Vulture • Library Journal • Publishers Weekly

Hailed by Toni Morrison as "required reading," a bold and personal literary exploration of America's racial history by "the single best writer on the subject of race in the United States" (The New York Observer)
"This is your country, this is your world, this is your body, and you must find some way to live within the all of it."
In a profound work that pivots from the biggest questions about American history and ideals to the most intimate concerns of a father for his son, Ta-Nehisi Coates offers a powerful new framework for understanding our nation's history and current crisis. Americans have built an empire on the idea of "race," a falsehood that damages us all but falls most heavily on the bodies of black women and men—bodies exploited through slavery and segregation, and, today, threatened, locked up, and murdered out of all proportion. What is it like to inhabit a black body and find a way to live within it? And how can we all honestly reckon with this fraught history and free ourselves from its burden?
Between the World and Me is Ta-Nehisi Coates's attempt to answer these questions in a letter to his adolescent son. Coates shares with his son—and readers—the story of his awakening to the truth about his place in the world through a series of revelatory experiences, from Howard University to Civil War battlefields, from the South Side of Chicago to Paris, from his childhood home to the living rooms of mothers whose children's lives were taken as American plunder. Beautifully woven from personal narrative, reimagined history, and fresh, emotionally charged reportage, Between the World and Me clearly illuminates the past, bracingly confronts our present, and offers a transcendent vision for a way forward.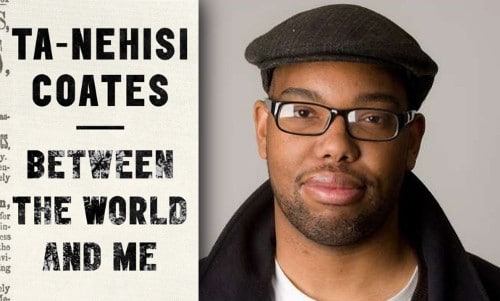 As I type this, the book is available on Amazon for $14.40. It's hardcover, 176 pages. One friend of mine who picked it up from the library told me she read it twice. I'm looking forward to reading and discussing it with you.
We'll begin on March 2, with an introductory post, and then I'll post a reflection and discussion questions each Friday during the month of March (beginning with Part I). In addition, I'll host a brief weekly chat each Friday on Periscope (be sure to follow me there). Finally, at the end of the month (date TBD), we'll rally together for a Facebook discussion of the book. The discussion will be hosted by me and my friend, Leigh Kramer. Leigh hosts the Red Couch book club over at She Loves Magazine. Leigh and I have been scheming behind the scenes and we are thrilled to collaborate as hosts of the discussion with our two book-loving, forward-thinking, online crews. Don't worry: I'll remind you about the Facebook conversation as we go. For now, make plans to grab a copy of Between the World and Me so you can join the fun.
Before I go, I have one final word about our last book. When I read through Neta's responses to our questions, I realized we didn't get the back story about how she got involved with that prayer group in the first place. So, I emailed and asked her. She provided quite an extensive response, which I'll send out tomorrow in a newsletter to subscribers. If you're a subscriber, it will automatically appear in your inbox tomorrow night. Feel free to delete it if the topic doesn't interest you. If you're not a subscriber, add your name to the list that keeps growing (yay!) and subscribe here.
Some questions for you: What have you heard about Between the World and Me? Do you think you'll follow along here on the blog, on Periscope, or both?