So, how was that for a plot twist?
I've read this book many, many times. Every time, I cry when I read this section. These last eleven chapters are a book, in and of themselves.
What are the things that truly matter in this world? When it's all said and done, what is of greatest value? Our minor irritations and disappointments—with people or situations—pale when viewed in light of what matters most.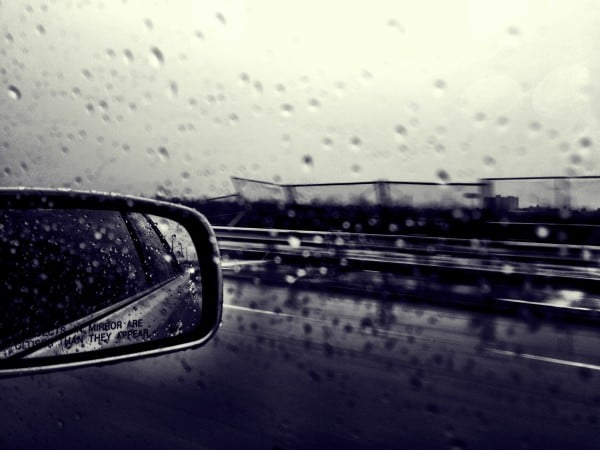 The story of this growing sisterhood among an unlikely group of women warms my heart, every single time. It would be easy to make the claim that this is fiction, and so we can't expect for anything like this to happen in real life. But, Neta Jackson, in her note at the end of the story, makes it clear to us that this book grew out of her personal experience as part of a multi-cultural prayer group. I find it so easy to get cynical and to shake my head at the answered prayers, the powerful faith, and even the friendships taking root in these pages. But doubt is a dangerous thing. It takes my eyes off the prize and I find myself sinking in the midst of the storm.
I want faith like what I've read about in these pages. I want to be a friend who will pray my sisters through. I want to cross the imaginary lines our world draws to keep people divided in groups identified by race or culture or gender or faith or sexual orientation or socio-economic status or whatever else we may invent to establish more "us vs. them."
And, I would be remiss to leave here without expressing my profound grief and sadness for Jamal's mother and brothers—the ones in this story, and all the families who experience deep loss with no resolution that seems fitting.
I'm struggling these days, working to write a book about forgiveness, reconciliation, and unity. I struggle with the reality of injustice and evil and how to forgive in the face of the very worst offenses, or even the very smallest offenses. Forgiveness is not easy work, nor is it quick work. Reinhold Niebuhr has said forgiveness is the final form of love. I've been turning that phrase over in my mind, ever since I read it for the first time, just a few days ago. I'm believing there is truth to those words.
I believe it is love that propels us, however slowly, toward forgiveness. Love sustains us, as we wait to be forgiven, even if that forgiveness never comes. Love is the impetus for the grace God extends and that paves the way for his forgiveness of us.
Part of what makes me cry when I read this section of the book is the beautiful story of Jodi's experience of grace. I am deeply moved by the way her sisters surround her with love and prayers. I am challenged to look myself in the mirror and find myself in need of mercy. I am reminded to exercise my faith in prayer more often and with greater conviction.
But, I also cry for Jamal's mother, and for all the mothers in this world who've lost a child with no relief from the systems that sometimes fail them. And so it comes full circle, doesn't it? My prayers and my love, on behalf of those who grieve and systems that fail can, indeed, be powerful and effective. It's hard to remember that when the reality of life seems to press in so hard. But I am reminded and encouraged anew to give it a try. Like Yo-Yo, scratching the back of her head and deciding to give this faith thing a try, I'm encouraged to take heart and have faith.
Here's what I'm wondering from you today:
What are your takeaways from this section of the book?
Have you been challenged in some specific area of your life by reading this book?
What questions do you have for the author?
Thanks so much for your generous participation. I'll have a few last questions for you next week, mainly about your experience and suggestions for improvement, if we choose to move forward with another book selection.
Next week will be our last session together, and Neta Jackson will be answering your questions. I've sent her a list, based on our discussions here. But, if you've got something specific you'd like her to answer, please leave your question in the comments, and I'll send it her way.
You've been so thoughtful and gracious. This has been a joy for me. Thanks so much for being part of this very first round of Forward.