Yesterday, I was talking with a friend of mine and I told her, "I. Love. Politics." Did you just roll your eyes at me? I know it's not everyone's thing and, don't worry, I'm not here to talk about candidates or issues. I've been on social media long enough to know better than that.
I remember, when I was growing up, my family talked about politics all the time. Issues, candidates, the voting process. My parents took me with them to vote, whenever the polls were open. And so, this time of year makes me happy. I like the process. I enjoy seeing history being made, right before my eyes. I appreciate the right I have to participate, and I have been registered and an active voter, ever since I was first eligible.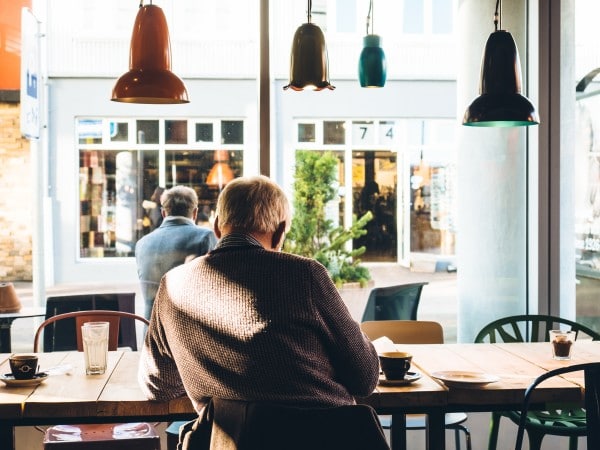 Over time, as I've gotten older, politics have changed, and…so have I. I'm not so concerned with "winning" and I have become mindful of the many ways politics impacts our world—in big and small ways. This isn't a blog post about church and state, or political parties. It's not an attempt to convince you or anyone else how they should be voting, or even that they should be voting. All of that is personal. This is a post about books!
I've asked some friends to recommend books to read in an election season. The responses I've gotten have been…well…mostly crickets. People are cynical about politics, I think. Or, maybe it's too personal. Maybe it's like asking, "What are your favorite sex manuals?"
Use this list as a resource. You can bookmark it and come back when you're ready. Or, you can choose one from the list to help take your role in the political process beyond simply picking the winner, defending a position, or voting a straight ticket. We get to choose whether we'll help elevate the political process, as agents of redemption and ambassadors of reconciliation, or settle for business as usual. These books might help make that choice—a choice that is so much more important than who we elect for any public office—a little bit easier to make.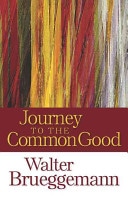 Journey to the Common Good, by Walter Brueggemann: H and I had the distinct pleasure of hearing Walter Brueggemann speak last year at the Festival of Homiletics in Denver, Colorado. My goodness! If you ever get a chance to see him speak in person, do it. He is profound, intelligent, witty, and animated. His words are challenging and life-giving. Here's how Google Books describes this one: "Brueggemann calls us to journey together to the common good through neighborliness, covenanting, and reconstruction. Such a concept may seem overwhelming, but writing with his usual theological acumen and social awareness Brueggemann distills this challenge to its most basic issues: where is the church going? What is its role in contemporary society? What lessons does it have to offer a world enmeshed in such turbulent times? The answer is the same answer God gave to the Israelites thousands of years ago: love your neighbor and work for the common good."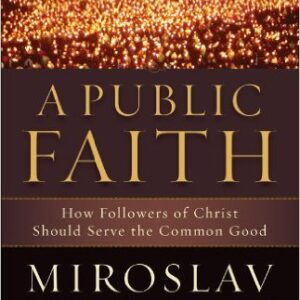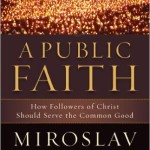 A Public Faith: How Followers of Christ Should Serve the Common Good, by Miroslav Volf. This one was recommended by a friend as a good companion to Brueggemann's book. Here's the Amazon  summary: "Debates rage today about the role of religion in public life. As the world becomes increasingly interconnected, various religions come to inhabit the same space. But how do they live together, especially when each wants to shape the public realm according to the dictates of its own sacred texts and traditions? How does the Christian faith relate in the religious pluralism of contemporary public life? Renowned theologian Miroslav Volf argues that there is no single way Christian faith relates to culture as a whole."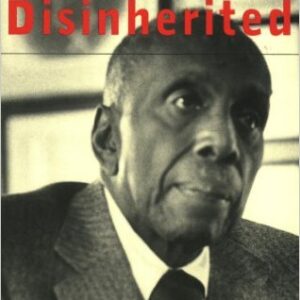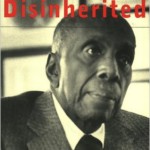 Jesus and the Disinherited, by Howard Thurman. I read this book as research for the book I'm working on right now. It is a must-read, whether you like politics or not. Written in 1949, this book is still so very relevant today. From Amazon's summary: "In this classic theological treatise, the acclaimed theologian and religious leader Howard Thurman (1900-1981) demonstrates how the gospel may be read as a manual of resistance for the poor and disenfranchised. Jesus is a partner in the pain of the oppressed and the example of His life offers a solution to ending the descent into moral nihilism. Hatred does not empower–it decays. Only through self-love and love of one another can God's justice prevail."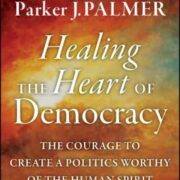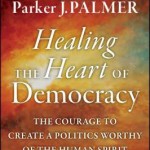 Healing the Heart of Democracy: the Courage to Create a Politics Worthy of the Human Spirit, by Parker J. Palmer. This is another one I read as research for my upcoming book and, it's another must-read. Palmer is one of my favorite thinkers and authors. This book touches on so many aspects of our role in the political process, and why it matters. The part of the book that resonates the most with me is the chapter about public life. In an age where it's easy to stay home and have everything delivered to my front door, Palmer reminds me of the importance of venturing out into the public square. From the book: "Democracy is a non-stop experiment in the strengths and weaknesses of our political institutions, local communities, and the human heart―and its outcome can never be taken for granted. The experiment is endless, unless we blow up the lab, and the explosives to do the job are found within us. But so also is the heart's alchemy that can turn suffering into compassion, conflict into community, and tension into energy for creativity amid democracy's demands." This is a book about the human heart, and how to develop habits that help bring healing to our culture.
If you feel cynical or shy about politics, I hope this little list helps make the idea of politics more approachable to you. And, if you're a political junkie like me, let me know if you've read either of these selections, or recommend a few of your own.