Help!
I am having such a difficult time, trying to decide which book we should read for the book club we're building. Then I remembered…it's the book club we're building! So, why should I make the choice on my own? I've narrowed down our choices to three very different books which I'll introduce to you today and then ask you to choose the one you'd most like to read together, beginning in January.
You gave me a great list of books to consider, and I wish I could somehow figure out how to earn a full-time salary by reading books in a cabana, somewhere in Hawaii. But, alas, this is a real life I'm living, and I can only read one book at a time for fun, and only when the other things on my to-do list have been tended to.
Depending on how things go, we may decide to read another book together, sometime later in 2016. So, let's keep that in mind as we choose. Although, there's also the possibility the book club could be a complete flop and we decide we never ever want to read a book together, no matter what. So, for your consideration, and in no particular order, here are three books from which to choose:
The Yada-Yada Prayer Group
Details: Novel. 416 pages. Written by Neta Jackson. The first of a series. Paperback. $7.99 on Amazon.*
Summary (from Amazon): What do an ex-con, a former drug addict, a real estate broker, a college student, and a married mother of two have in common?
Nothing, or so I thought. Who would have imagined that God would make a prayer group as mismatched as ours the closest of friends? I almost didn't even go to the Chicago Women's Conference–after all, being thrown together with five hundred strangers wasn't exactly my "comfort zone." But something happened that weekend to make us realize we had to hang together, and the "Yada Yada Prayer Group" was born! When I faced the biggest crisis of my life, God used my newfound Sisters to show me what it means to be just a sinner saved by grace.
Why it's on the short list: I've read this book and I love it. The author is a friend of mine, and her commitment to racial reconciliation is something she lives out in her daily life, in Chicago. But what I love is the way she gently leads readers to consider what it could like to live without walls of division between us, in the Body of Christ. This book is a great example of what it looks like to use the gifts God gave us to help advance the message of hope.
The House on Mango Street
Details: Novel. 110 pages. Written by Sandra Cisneros. Paperback. $6.22 on Amazon.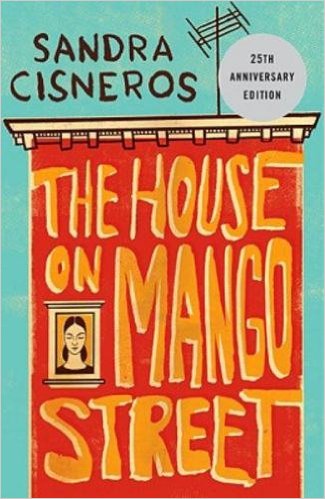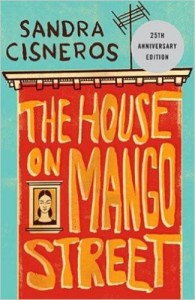 Summary (from Amazon):Acclaimed by critics, beloved by readers of all ages, taught everywhere from inner-city grade schools to universities across the country, and translated all over the world, The House on Mango Street is the remarkable story of Esperanza Cordero.
Told in a series of vignettes – sometimes heartbreaking, sometimes deeply joyous – it is the story of a young Latina girl growing up in Chicago, inventing for herself who and what she will become. Few other books in our time have touched so many readers.
Why it's on the short list: I was really drawn to Caramelo, another book writte by Cisneros. When I read the reviews of Caramelo, however, it was always compared to The House on Mango Street, and readers seemed to like The House on Mango Street better. I love stories about families, and especially about how women are shaped by their family stories. This one seems to fit the bill, and it sounds like fun.
Between the World and Me
Details: Memoir. 176 pages. Written by Ta-Nehisi Coates. Hardcover. $14.40 on Amazon.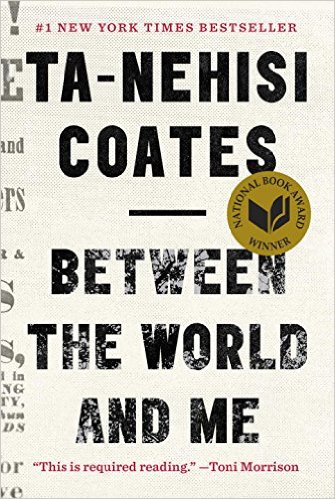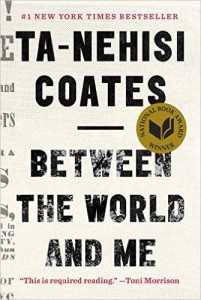 Summary (from Amazon): Readers of his work in The Atlantic and elsewhere know Ta-Nehisi Coates for his thoughtful and influential writing on race in America. Written as a series of letters to his teenaged son, his new memoir, Between the World and Me, walks us through the course of his life, from the tough neighborhoods of Baltimore in his youth, to Howard University—which Coates dubs "The Mecca" for its revelatory community of black students and teachers—to the broader Meccas of New York and Paris. Coates describes his observations and the evolution of his thinking on race, from Malcolm X to his conclusion that race itself is a fabrication, elemental to the concept of American (white) exceptionalism. Ferguson, Trayvon Martin, and South Carolina are not bumps on the road of progress and harmony, but the results of a systemized, ubiquitous threat to "black bodies" in the form of slavery, police brutality, and mass incarceration. Coates is direct and, as usual, uncommonly insightful and original. There are no wasted words. This is a powerful and exceptional book.
Why it's on the short list: This book was everywhere this year. It's a #1 New York Times Bestseller (which doesn't always mean anything) and I've heard Coates in quite a few interviews, talking about the book. I'm not sure I'll like everything about the book, based on what I've heard about it, but it does seem like an important read for people interested in bridging the divides between people who experience the world differently, based on race and culture. While it may turn out that I don't see eye to eye with everything Coates says, I do believe this book is, as Toni Morrison stated, "required reading" for anyone interested in the conversation.
Alrighty! Those are your choices. Please take a minute to complete the survey (seriously, it will only take a minute), sometime before Saturday, December 26. Thank you SO much! I can't wait to see what you decide!
*Prices listed on Amazon on December 18, 2015.