All week, I get to introduce you to some of my new favorites in the world of blogging, writing, authoring, and entrepreneur-ing (a word I probably just made up). With Advent upon us, I thought it would be fun to do a little bit of old-school hosting of some of the most fabulous people I know. I hope you'll find a way to stop by for this entire series — we'll even be posting on Thanksgiving. Feel free to subscribe for the week, so you don't miss a post (and, you can unsubscribe when the week is done). At the end of the week, join us for your chance to win a copy of #EveryLittleThing and an Everlasting Light Shine Necklace from DaySpring. Happy Holidays!
---

Of all the women I've introduced you to this week, Jessica is the one I've met most recently. She writes beautifully from her space on the Internet, and I find myself feeling mesmerized by her words and the way she sees the world. A lot of what she writes reminds me of my own writing, when I first started blogging back in 2008. She has a special way of writing that makes me feel nostalgic. Some might say she's got an old soul, but I think what she's got is an open soul, and I'm so glad to host her here today. Be sure to subscribe to Jessica's blog, Malleable. Enjoy!
Sacred table.  Where kin and friend from near and far grace a table of plenty.  A bountiful harvest of souls and laughter.
Brother. Sister.
Father. Mother.
Sons and daughters.
An iron bird descends the sky, gifting me my parents, who escape the Phoenix sun to join me for a few days in Connecticut.
Our temporary now is anchored in perfect HOLI-day, complete with steaming mugs of black Bustelo coffee.  
I think of our fleeting lives. I gaze at the streaks of deep grey in my mother's hair. I notice my father as he limps slightly, no longer the shiny-haired, dark stallion that enveloped my single mother in eros love, back in 1981.  I'm so thankful: mi madre…mi padre.  
I am thankful, that blood still courses through their veins. I listen intently to my mother's voice because it is here, now; no longer confined by distance.
Mom's younger sister will serve a roasted bird one week early. I think of my aunt, weary with her own heartache and fear—a throat cancer diagnosis, a quick excision of this malignancy, and months of chemo to endure.  
The breaking of our bread becomes holy around this Sacred Table—una mesa sagrada— and memories resurface as they chatter:
Of Abuela aiming her flip-flop, but missing the quick duck of a wayward uncle.
Of a caramel-skinned auntie locking herself in the tiny bathroom; of the milk-white aunt yelling because The Philly Night-Life beckons and these Latina beauties have to grace the loud dance halls.
And of sacred foods: Roasted pork shoulder and Caribbean-style turkey. Dirty rice and thick concoctions of grated plantains, pickled meat, and sizzling sofrito—an aromatic base of cilantro, garlic, coriander leaf and diced peppers—the defining ingredient of every Puerto Rican kitchen.  
This is a table of sacred yearnings—dreams fulfilled, back-burner hope, family betrayal and fickle hearts, lurid moments, and deep heartache for loved ones who are no more.
Around this table we leave mishap at the foot of the cross, and we invoke God. I ask Him to kiss the faces of those gathered.  
In Greek, the word, feast becomes Heortazō: to keep a feast day; to celebrate.  I think of Jesus's sacred heortazō—an eternal cup that we can all imbibe.
Let's honor heortazō. Let's celebrate with kin: the vibrant and strong ones. The newly-birthed ones. The ones closer to the final calling of eternity.  
A few days later, before she leaves Connecticut, I grasp my mother, dig my face into her disheveled hair. I breathe her in; I hold her tightly. Because, what if it's our last embrace?  
I take my dad's face into my hands, his skin tan from the desert sun.  
"Seek God, Dad.  Seek His face." He nods, "I know. I know."  
May we be reduced to HOLI-day. A table of cups that clink and clang in blessed toasts.  Let mirth and joy abound at your gatherings. Let HOLI-day remind you of una mesa sagrada—God's 2,000-year table and bread.
Because…there is room for you still, at the Sacred Table.
"People will come from east and west and north and south, and will take their places at the feast in the kingdom of God,"           (Luke 13:29).
---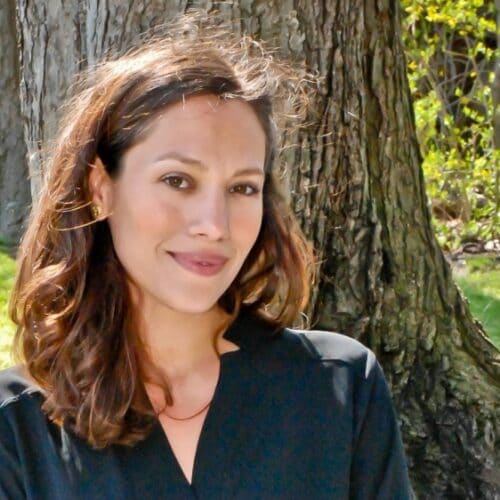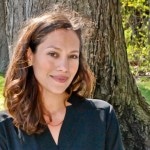 Jessica Galán is a public school educator who teaches Social Studies and English Language Arts. She lives with her family in Fairfield County, Connecticut. In her free time she writes about being 'malleable' in the midst of difficult circumstances.