All week, I get to introduce you to some of my new favorites in the world of blogging, writing, authoring, and entrepreneur-ing (a word I probably just made up). With Advent upon us, I thought it would be fun to do a little bit of old-school hosting of some of the most fabulous people I know. I hope you'll find a way to stop by for this entire series — we'll even be posting on Thanksgiving. Feel free to subscribe for the week, so you don't miss a post (and, you can unsubscribe when the week is done). At the end of the week, join us for your chance to win a copy of #EveryLittleThing and an Everlasting Light Shine Necklace from DaySpring. Happy Holidays!
---
I've been getting to know Claresa, bit by bit, on the Internet. Then, last month in South Carolina, I met her in person, when we both attended Allume. When I talked with her, she confirmed everything I'd suspected about who she is. She is grounded and wise. She doesn't rush in, but approaches the world in a deliberate fashion. She is thoughtful and serene, and she invites me to see the world through the lens of beauty. And, of course, she is beautiful. I'm thrilled to welcome Claresa here, today, and so excited to introduce her to you. Enjoy!

When I was a child, I didn't spend much time in the kitchen. I never watched my mother make dinner or asked to stir the pot when food was simmering on the stove. I always found something I would rather be doing.
But Thanksgiving was different.
I would follow my mother through the kitchen as she tore through the pantry, looking for all the ingredients to make her special banana pudding.
My grandmother used to make it—a simple, no-bake kind that seemed so different from the ones you would find at even the most popular meat and three restaurants—and she eventually shared it with my mother. You could call it a family favorite, and anyone who tried it would always request it when the holidays rolled around.
Year after year, the paper my mother wrote that recipe on lay creased and tattered on the counter as she mixed all the ingredients. There were even spots of smeared ink from all the whipping and layering that came afterwards.
I would watch closely as she covered the dish with its top layer of whipped cream and sprinkle of cookie crumbs. And when she finished, she would always look over her shoulder and invite me to lick the spoon and eat the leftover pudding from her mixing bowl.
It made me feel close to her, sharing time and space and that bit of creamy goodness.
No matter how much life changed, how much stress my mother and I faced, or how much we struggled, I always felt at home in those moments. I felt a connection that couldn't be communicated in words. My heart was full.
As more time passed, my family stopped having its regular Thanksgiving meals, and it pained me. But my growth and those changes gave me the desire to take on the tradition of making that simple banana pudding.
In the years after my mother shared that recipe with me, I've shared its goodness with others I loved and felt connected to a family that always seemed far away.
I've lain it on aging break room tables when working on holidays meant breaking bread with co-workers.
I've carried it through open doors when staying home for Thanksgiving meant sitting and spending time with my in-laws.
I've scooped it onto paper plates when gathering to give thanks meant huddling in crowded kitchens and laughing with friends.
You'd never know it, but life was hard back then because I longed for a way to remember home–the place where my heart felt most full on this side of earth. Yet, with each batch of banana pudding I made, I was there and I felt close to my mother all over again.
Though seasons changed and the wind carried me to new places, I never forgot the moments I felt most at home. They brought joy, and a sense of connection. And I wanted them to continue.
Maybe it's because I found God there. And I could see His glory there, right in the midst of all that loving and layering and sharing of goodness.
I want my daughter and any future children to know that joy. And remember it, as well. So I keep on making that simple banana pudding, and look forward to the days when I can peer over my shoulder and see my own child eager to finish what's left in my mixing bowl.
"Food, in the end, in our own tradition, is something holy. It's not about nutrients and calories. It's about sharing. It's about honesty. It's about identity." -Louise Fresco
---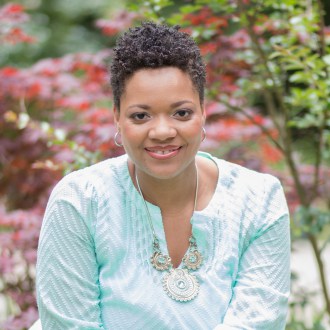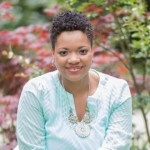 Claresa Smith is an experienced journalist and poet at heart who loves to write about how God works in the everyday to inspire us and change us for the better. She is the wife of an artist and tech enthusiast, and spends her days chasing their spirited little girl. When she's not writing, playing toddler games, or learning about the latest gadget, she's usually reading, reorganizing something, or looking for her next DIY project. You can find her online at claresa.net.