I met Tracey last year, at the Winsome Retreat. She is sweet and savvy and sincere. I enjoyed her kind heart and her warm spirit. I also really liked her sparkly shoes! She's got style for miles! Today, Tracey is sharing timely wisdom learned from her journey toward forgiveness. If you're trying to grasp your way toward reconciliation, lean in close here for a bit, and let Tracey's words rest in your heart.

Forgiveness took a long time for me.
I survived a childhood of physical and emotional abuse from the two people who were supposed to love me the most. My coping mechanism was to avoid the memories and deny that anything was wrong. I didn't tell anyone for many years, because I didn't want anyone to judge me. I had feelings of anger, shame, and guilt from my past. I struggled with the idea of forgiveness for a long time. I didn't want to forgive my parents, because I believed they didn't deserve it.
Sometimes it's hard to forgive someone who has really hurt you. Revenge seems easier. But Jesus doesn't leave us an option for revenge.
"He did not retaliate when he was insulted, nor threaten revenge when he suffered. He left his case in the hands of God, who always judges fairly. He personally carried our sins in his body on the cross so that we can be dead to sin and live for what is right. By his wounds you are healed,"(1 Peter 2:23-24 NLT).
When life is tough, it can sometimes feel like we are being punished. A lost job, bad relationship, death of a loved one, or financial uncertainty can make us feel hurt, lost, and angry. As Christians, we know we are supposed to follow Jesus, but during difficult times it can be hard to do so. Following Jesus takes courage, perseverance and trust.
One day, just two years ago, I was in church and my pastor spoke about forgiveness and I felt as if he was speaking directly to me. After much praying and seeking advice from him, I knew that I needed to forgive my parents. My pastor told me forgiveness is more than a choice. Forgiveness is a calling. I learned that, by forgiving my parents, I was able to release my pain and entrust justice to God.
My forgiveness didn't excuse what they did; it allowed me to stop being the victim.
God knew I needed to hear that message when I did. Six months after I decided to forgive my parents, my father died unexpectedly. I am humbled by my own obedience and can't imagine the potential effects that I might have experienced from living with "unforgiveness"any longer.
If you've been wronged and you want to work towards forgiveness, I encourage you to do the following:
Pray about it and how the act of forgiveness can be empowering.
Understand that negative feelings occur when we are hurt and that's normal.
Talk to someone about what you are experiencing.
Don't rush. Forgiveness is a process.
Honor the fact that you are becoming a different person by forgiving.
Forgiveness opens the door to freedom from the hurts of our past.
Some questions for you: Does forgiveness come easily for you, or is it something you have to work toward? Have you ever been offered forgiveness? What was that like? Why does forgiveness matter?
If you're interested in submitting a guest post for JumpingTandem, send an email to me at [email protected]. Please include the words "guest post" in the subject line.  I'd love to feature you here!
---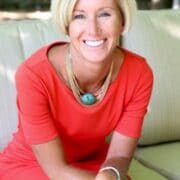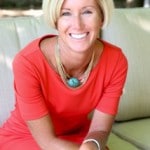 Tracey is a passionate speaker and writer shining a light for Jesus. She shines that light through encouraging words as a blogger, speaker, and writer to help others who may be suffering or doubting themselves on their current path in life. After a childhood with an alcoholic mother and abusive father, her love for the Lord helped rise above her past. She is happily married and in the midst of raising four wonderful sons. Tracey has a background in Special Education, has been a missionary in Guatemala and the Dominican Republic. Her first book, "Out of the Darkroom, Into the Light: A Story of Faith and Forgiveness after Child Abuse" will be published in early 2016. Join her on her blog.
Photo credit. Used with permission.