Kendra Tillman is an inspiration, and I'm honored to host her here today. You'll want to soak in her wise words. I first met Kendra when she invited me to be a guest on her radio show. Then, we met face-to-face at the very first JumpingTandem retreat, here in Nebraska. It was always the vision of JumpingTandem: The Retreat to have attendees return to their home base and take the next step to realizing their dreams. Kendra did just that, and today she's sharing an incredible collection of heart-warming advice that will inspire a ton of hope in your soul.
Is it possible to be tired of being afraid?
If so, I reached that point in 2014. I don't remember there being anything significant about the day I watched Sheryl Sandberg sharing her 'Lean In' message from ASU's campus via live stream. I had heard her message before. On that day, as I sat there listening to her, I wondered how her message applied to women with a Biblical worldview. Who was going to help women of faith navigate what this message meant for them?
I've known for years that I was called to write a book to help women make lasting change in their lives. But, I had spent years reading blogs and listening to advice on building your online platform. The advice I read didn't empower me. It reinforced my fear. In the sea of amazing writers with amazing blogs, how was I ever going to stand out enough for a publisher to want me?
I have been comforted by the words of John 15:16, "You did not choose me, but I chose you and appointed you so that you might go and bear fruit —fruit that will last — and so that whatever you ask in my name the Father will give you."
God chose Me. He picked me. I can stop waiting to be picked. I was picked a long time ago. So were you.
You've Already Been Chosen
When I'm tired of waiting, it's comforting to recognize that life unfolds for each of us differently. For those like me who are tired of waiting to be picked, stop waiting. You can read success story after success story of someone getting a book deal by building a big platform. You know what? The way it happened for them may not be the way it's supposed to happen for you. Think about it. How did people get book deals before the internet, blogs and podcasts? What was their platform? They went about the business of helping other people. I decided I didn't need to wait for someone to pick me for a book deal. I needed to get busy helping the people I'm called to help in the way that I'm designed to help them.
So… I wrote a book for women like me who have tried and failed at making lasting change. Personal improvement is about making lasting changes in your life. You Are Stronger Than You Think is a personal improvement book that provides women the hope and encouragement they need as they make steps towards lasting change in their relationships, their thinking, their bodies, and their careers.
The next step in my journey included hosting personal improvement events for women based on the principles in my book. I launched my first event in 2014. Nearly 100 women and teen girls gathered together for a day of discovery, inspiration, and encouragement.

Stronger Than You Think
Written and spoken encouragement is valuable in this life's journey and the greatest source of encouragement is embracing your own ability to push past your own limitations. Therefore, the 2016 You Are Stronger Than You Think Women's Event is designed to take women a step further in their commitment to improving their lives. In addition to keynote talks and personal improvement sessions, we are including an actual 5K race! The 5K race is an exercise in personal improvement. When women accomplish a goal that engages their mind, body and spirit, it makes a lasting impact. We all remember life changing moments. Those moments require action on our part. Inspiration is not enough. I believe in achieving the goal of training and running a race, and that achievement will carry over to other areas of your life.
If you are a woman reading this and you're tired of waiting…
Tired of waiting to be rescued from complacency…
Tired of hoping for change in your life, but not really experiencing it…
Tired of letting fear stop you…
Join us in Tempe, AZ January 22 & 23, 2016 at the 2016 You Are Stronger Than You Think Women's Event. This year's theme: What Are You Waiting For? Visit our website for full details.
We are also in need of sponsors. The vision I have for this event is far bigger than what I can accomplish on my own. God has given me a grand vision to see women and girls be transformed from the inside out. Now more than ever I know big visions don't happen without the support of other people. If you would be interested in sponsoring this event, take a peek at the sponsor kit on our website. And, if you've got questions or need more information, feel free to email me at [email protected].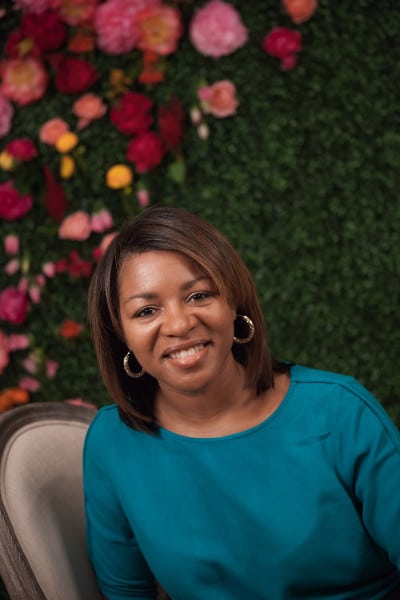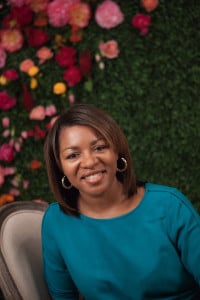 Kendra Tillman has delivered local and national conference workshops on entrepreneurial leadership, work life strategies, online marketing, and career and business planning. She has an entrepreneurial spirit and a passion for encouraging and equipping women to succeed in life and business. Her expertise targets the specific needs of career-minded women of faith. From the work life dynamic to integrating your work and your faith to courageous entrepreneurship, Kendra is focused on equipping women with the strategies they need to succeed in business and as the keepers of their home. Kendra has been married for 18 years to her best friend and hero, Daniel. They are knee deep in parenting 3 children, one in high school, junior high and elementary.