Have you ever seen snow geese? I once had a coworker whose husband was an avid hunter and park ranger, employed by the government and working at one of our state's national parks. I learned a lot from that coworker and her park ranger husband. This coworker is the same woman who suggested I consider blogging, and she also introduced me to snow geese.
If not for this coworker, I don't think I would have realized what I was seeing the other day as I lay on my deck. I concentrated on pressing the small of my back into the warm wooden planks of the floor beneath me.
Every now and then, I opened my eyes to see if anything had changed, but there was still the roofline of my neighbor's house beside me, the resolute branches of a winter-weary oak tree reaching toward the sun, and the heavy weight of the dog at my feet.
But one time, when I opened my eyes against the sun, I thought I saw glitter in the sky. I thought, perhaps, I'd been out there too long, and maybe I needed a glass of water to help cool my jets. So, I squeezed my eyes tightly and then opened them again. The glitter had moved a little bit, to the north and east, but it was still there. Shaped like a "U" and so very high in the sky I nearly missed it. "Snow geese," I said to myself. I considered going to get my camera so I could take a picture. But I knew, without moving a muscle in the direction of wherever my camera might be, that it would be pointless.
Even if I could get to my camera in time to take a picture before the geese had flown on away from here, and even though I have a fairly powerful camera, I am no Michael Forsberg, or Jordan Riggs, or National Geographics photog. I know my limits.
So I watched.
Snow geese fly so high in the sky, when migrating across the Great Plains, that you might miss them passing by, their silvery wings catching flecks of light and casting them down to earth, tricking your cornea into believing Zeus or angels or God himself might be engaged in a bit of atmospheric arts and crafts.
The snow geese moved in glittery formation across the crest of our own roofline, and so I stood to my feet, my right hand like a visor over my eyelids, my head tilted just about as far back as it will go. I couldn't believe just how high I had to focus my eyes to be able to keep the glittery geese in my view.
Clearly, there has been a limit to my sky-gazing. I don't think I've ever looked that far up before. I began to wonder what other lovely dances I might be missing, simply because, when I said, "The sky's the limit," I didn't realize I'd put a limit, even on that.
These geese, minding their own business, doing what they do every year, were calling on me to expand my horizons. To look higher. To see further. To not miss the glitter that might be going on, just beyond where I've unknowingly put limits on myself. Those geese had no idea I was watching them so closely as they moved in slowly changing versions of glittery arcs and sweeps across the sky.
You never know who's looking as you go through your everyday migration from one thing to the next, even if you think you're so far out of everyone else's radar. But also? When you think you've looked and stretched and grown and learned and gone just as far and as much and as deeply and as long as you can, be careful not to stop before you've seen the glitter in the sky.
:::
Today, meet Tonya, who introduced me to Amanda Miller Littlejohn.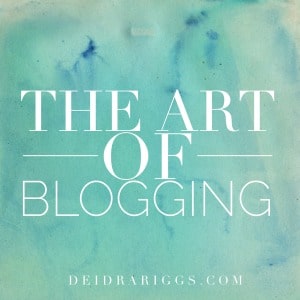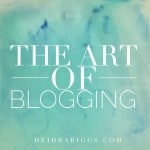 Some questions for you: Have you ever been surprised to realize you'd unknowingly put limits on yourself? What was the event that helped you break free? When you hear the word, "interlude" what does it bring to mind? Are you crafty? If someone gifted you with an unlimited supply of glitter, what would you do? What might you think about a gift like that? And, here's a challenge: write a poem — a haiku, if you dare — about glitter, and leave it for us in the comment box.