Here's something I learned about myself over these past couple of weeks: I still really like blogging. It's unfortunate that "blog" is such an unattractive word. It just sort of lands there in the middle of the room, sounding very close to "blob" and that, I fear, doesn't do it justice at all.
Writing is a solitary practice. I close the door to my office, turn on a little bit of jazzy music, and Santana (the dog) settles in next to my socked but shoeless feet. This is how we spend our days, Santana and me.
I've spent a good portion of this year writing words for a book I'm working on—a book which should release next Fall. All that book-writing has kept me away from this space more than I liked. And, I began to wonder if I'd be able to find my way back here. Would I still like it here when I returned?
But I turned in those book words for their first round of editing, and found myself logging in to WordPress once again. Indeed, I found my way back, and I still liked it. Still do.
Last week, I got my edits back from the book people. And tonight, Alexandra will arrive home to celebrate the holidays. The day after Christmas, my parents will join us—their first visit to our new house. So, my plate is full again, and I'll be stepping away from this space once more, until some time in January, after I've worked through those edits, steeped myself in family, and listened to a little more jazzy music.
2015 will be a big year, and I plan to jump in with both feet. There will be just a few speaking engagements and a retreat of my own (hope to see you there!). There will be a book launch and a second book started (if you want to keep up on all the book news, subscribe to this blog, and you'll automatically be signed up to receive a newsletter with book updates; of particular interest to those of you who a looking forward to being part of the launch teams!).
H and I will go on our one big trip of the year (in 2015, we're headed to Vancouver, British Columbia, where H will ski and I will cheer for him and eat food and shop and soak and be pampered). And, I'm toying with the idea of attending a retreat or conference just for me, where I will sit in the audience and no one will really know me and I will learn new things about God and me and me and God (is there a disco conference out there, somewhere?).
If you're following me on social media, thank you! And, if you're following me there, you know I briefly considered choosing a new word for 2015, and then I forgot what the new word might be. So, I'm sticking with disco as my word. It suits me in so many ways. And, while I may be taking a blogging break, I'll still be out there on Instagram, Facebook, and Twitter (are you in those places, too? am I following you there? if not, leave your handle/s in the comments, please?). I'll be out there, bumbling around, being silly, and trying to share pretty things.
Thanks for showing up here, you guys. You're the reason I still like blogging. You are thoughtful and gracious and smart and funny and beautiful and creative and fierce. I'm a different person because of what blogging brings to the world and to my life. I hope that different is better than before.
I'll see you on the flip side of the holidays. God's grace and peace to you.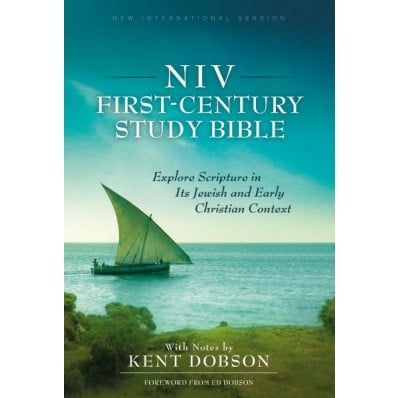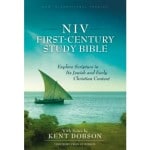 Some questions for you: If you have a blog, why do you keep at it? Do you have a blogging strategy, or do you let your blog lead the way? What is one thing you're looking forward to in 2015? Oh! Do you need/want a new bible for the new year? The kind and generous people at Zondervan told me they'd send a copy of the NIV First-Century Study Bible to one of my readers! Answer a few of these questions in the comments sometime before January 1, and I'll have my dad choose one lucky winner while he's here for the holidays (hi, Dad!)! Be sure to let us know how you'd like to be notified if you're the winner.
Update: Congratulations to Laila, the winner of the bible from Zondervan! And, thanks to everyone for showing up here and offering really great responses to the questions I've been asking. I hope you'll hang around in 2015 and, if you're a blogger, I highly recommend this read from my friend, Tsh. She's inspired me to keep being me, and I hope you'll be inspired to keep being you! Happy New Year!
Photos by Jeanne Damoff, Tim Miller, Sally Haukus (for incourage), Dawn Camp, and me.