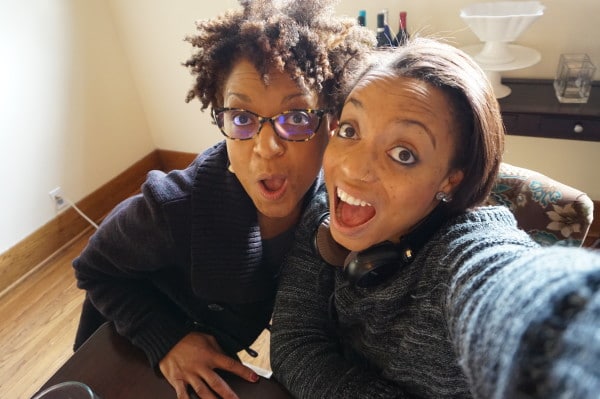 This really could go either way, right? So let me start out right here, and let you know I'm not going to talk about Ferguson. Not here. I don't even know if I'll be talking about race and the Church anymore in this space at all.
Social media is an arena, complete with gladiators and thumbs ups and (implied) thumbs downs and all the rest, which I will leave to your imagination. The dinner table is a different story, though. And so are living rooms and family rooms and church sanctuaries and synagogues and mosques and overstuffed couches in hotel lobbies where conferences are held and beside fireplaces at retreats.
Face-to-face doesn't guarantee agreement or even consensus. But it does bring something different to the conversation than all the noise in the arena. So, for the time being, that's where I'll be talking about things like Ferguson and race in the Church and living in my brown skin. I'll be sitting with people face-to-face, or in small groups, or (and this is so much more likely) I'll be slipping into the back of the room, hopefully unnoticed, simply to listen and to take notes and then quietly ducking out before the rest of the group so that I don't have to say anything at all.
At least for now. That's my plan. That, and praying my face-to-face conversations and silent listening make a difference. In me, first. And, I'll be praying for the Church.
You will say this is a brilliant idea; a good decision. Or, you will wish you knew what I am thinking, especially about Ferguson. You might wonder how I got to here.
This is not the way I would have written the end of my part in this chapter of the story. Not too long ago, I told a friend of mine I felt as if I was preparing to round a bend in the road, and I hoped whatever was around the corner was small and peaceful and filled with rest. Maybe. Maybe not.
I don't know if this is a forever thing. I know it is the right thing for me. For now.
I've missed writing in this space. I have sat with my laptop open in my lap for most of the afternoon, trying to figure out where to start. How to reintroduce myself to you? What to say? I felt that maybe you wanted to know what I'm thinking about Ferguson, but I also needed to let you know why I'm not going to say anything more about that. Not here. But, come hang out in May at JumpingTandem: The Retreat, and maybe you and I can spend a few minutes talking and praying together by the fire. I'd love to listen to you there.
Hopefully, you'll come back here to this space as the days of December unwrap themselves in front of us. I'm going to try to write here, regularly and consistently through the month. Mostly, for me. Because I've missed being here. And I've missed you. I don't know what I'll write about. There's Advent, of course. But there is also life. The regularly ordinary, everyday-ness of life. Waking up and putting one foot in front of the other and celebrating the sacred smallnesses.
So, that's what I've been thinking. What about you? What's on your mind?