I met Laura at Laity Lodge in Texas, just a few years ago. We walked together on the dusty roads there, and we worshiped together in the great lodge. One night, beneath a velvet sky, generously scattered with stars that looked like diamonds, Laura and I, along with Laura's friend Vea, leaned against a white Chevy Suburban and together we sang, "How Great Thou Art." I have roomed with Laura at Jubliee in Pittsburgh, and we have laughed together about a funny incident that reminded us of old-time stories about the Rapture (I hope that's not sacrilegous; it isn't meant to be). Laura is helping us rediscover the lost art of play, and the fascinating way play ushers us right up to the feet of God. God was on the playground first, you know; just waiting for us to join him there. It's an honor to welcome Laura here today, in celebration of the release of her new book, Playdates With God.
On the day before my mother's birthday I call her to tell her about the book I've written, my first work of nonfiction.
"It was just released last week," I say. "And mom? I've done a couple interviews, and…well, people want to know about my childhood."
She is quiet on the other end. This is a tender place for us. I've hurt her before in the telling of our story. In the trying to find a new way, I've questioned and judged the past; I've questioned and judged her. And there's been a lot of water pass under the bridge for us to come to this place of calm.
"I've tried to be careful what I say," I push on. "But sometimes words just come and there's no putting them back in afterward."
Only a slight pause and then, "Tell me what your book is about."
I tell her about the book and she tells me how my nephews are and before we hang up she says, "Don't worry. I won't be offended."
All my life I've been afraid I'm too much like my mother—afraid of the choices I might make, afraid of losing control of all this passion inside of me. Our story has not always been a happy one. I haven't wanted to make the same mistakes.
It hasn't been until the past few years that I've realized how little I understand about the choices my mother made. It's easy to question and judge when I sit in a comfortable place, a happy place. But just coming out of a difficult season in my own marriage has taught me this: By the grace of God.
How many times did I want to run away? How hard it was, not only to stay, but to hold on to joy in the midst of the struggle. And with each shadow-thought came a kindred with my mother, knowing some small bit of the despair she must have suffered.
I thought that my relationship with my mother was healed. I thought I had forgiven the past. Who knew God would use a dark season in my life to open my eyes to the ways I needed to ask for forgiveness?
And this one thing—so small, yet so big—changed everything. Only God can create new out of the worn and weary. And He wanted more than a patching over my relationship with my mom. He wanted deep, rich, love for us.
I won't make the same mistakes my mother made. No, I'll make my very own. Because I'm going to mess up.
And for this there is grace. Grace like my mother's voice on the telephone telling me she loves me. Grace like my children forgiving me when I mess up.
I'm a lot like my mother. But I'm learning to be like my Heavenly Parent too. In the mean time, thank God for grace.
If you've been wondering how to get your hands on a copy of Laura's new book, today might just be your lucky day! I've got one free copy to give away. If you'd like to throw your name in the hat, please leave a comment below, answering these questions: What has been your experience of forgiveness? How has forgiveness enriched your experience of love?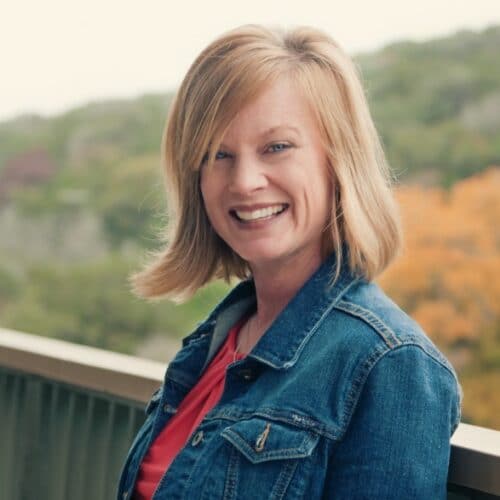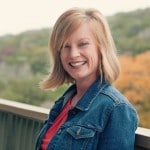 Author of the newly-released Playdates with God: Having a Childlike Faith in a Grown-up World, Laura Boggess lives in a little valley in West Virginia with her husband and two sons. She is a content editor for TheHighCalling.org and blogs at lauraboggess.com. Connect with Laura on Facebook and Twitter.