It's always fun to hear someone wants to share a GoingThere story with my readers. It is a brave thing to do—pulling back the curtain and stepping into a potentially uncomfortable conversation. But, Lyli Dunbar is a brave and classy woman, and she clearly gets it honestly. Enjoy this GoingThere story. It's a great tribute to Lyli's mom.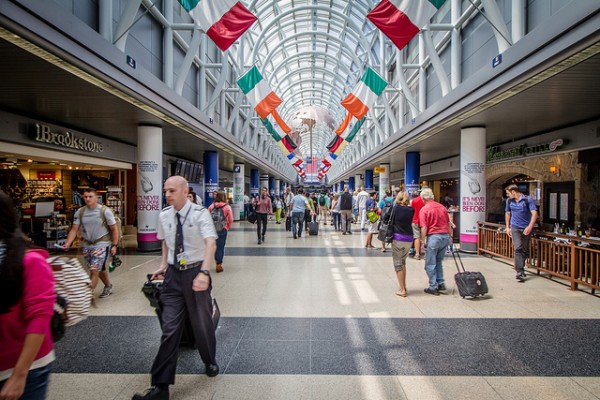 Her name is Magda. At age 15, she packed a suitcase with only two outfits and left behind everything else she knew. Her parents were not able to come, so she boarded the plane alone. Once her feet landed on U.S. soil, she worked. First, she sweat it out at a factory putting labels on glass bottles. Then, she was the Avon lady. Eventually, she learned to keep the books and got an office job. At night, she went back to school. Every day, she kept reaching forward and making a better life for her family. Today, you will find her in the corner office with the initials CPA after her name.
She speaks fluent English with an accent. She pays taxes and votes her conscience. Her story is a picture of the beauty of America, the Land of the Free and Home of the Brave.
My mom is one of the bravest women I have ever met.
Because I am the daughter of this brave woman, I grew up in sunny South Florida, rather than Communist Cuba. I will forever be thankful.
If you've ever been to Miami, you probably heard a little Spanish. My hometown is a culturally diverse city, and I attend a church that reflects that dynamic.
Sometimes, I forget that my mom is still considered an outsider by some, even though she's been in the States for close to 4 decades. Her accent gives her away.
Last week, good friends of mine moved to Georgia. They are starting fresh, and taking a step of faith. On Facebook, friends shared their well wishes for the family.
One comment, however, really irked me. "Make sure you take the flag with you."
You see in the 80's after the Mariel Boat Lift there was a popular bumper sticker that said, "Will the last American leaving Miami, please bring the flag."
Apparently, my mom will never be an American to some people – no matter what her passport says.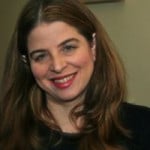 Lyli Dunbar is a Cuban chick married to a Gringo. She enjoys road trips with her husband, connecting with women through Bible study, and reading way too many books.  Lyli writes about life lessons and faith on her blog.   A disciple, wife, educator, and mentor, she's just a girl working to keep the faith day by day.
---
Note from Deidra: The idea for "Going There" came about as a result of the 31 Days In My Brown Skin series I wrote in October, 2012. (You can read those posts here.) The series generated a lot of valuable dialogue, and when the thirty-one days were over, it felt as if the conversation wasn't done. Now, I invite you to share your story as it relates to issues of race, ethnicity, and culture in your every day life.
The goal of "Going There" is to encourage ongoing dialogue about topics of race, ethnicity, and culture in a way that is thoughtful and that shows respect, with the goal of advancing our understanding of the beautiful diversity in the humanity that surrounds us. Interested in sharing your story? Start here.
Chicago Airport image by Nicola. Used with permission.