Deidra Riggs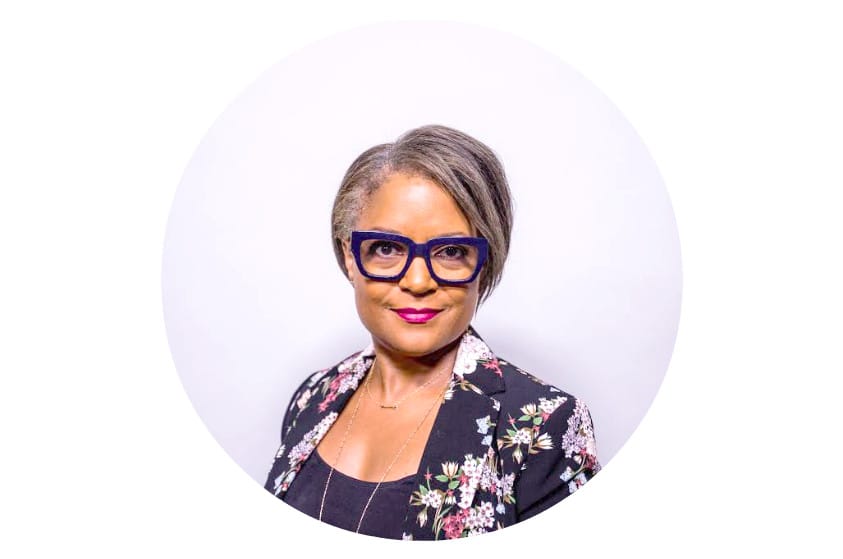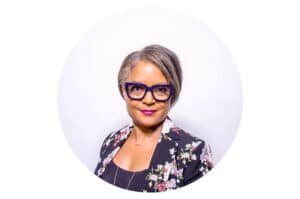 Thought leader | Cultural translator | Change agent | JEDI Coach
Email: [email protected]
Address: 1 Rundelane, Bloomfield, CT 06002
Phone: 402-617-4832
Essentials:
I help individuals and organizations think and talk differently about justice, equity, diversity, and inclusion (JEDI), so they can lead differently and produce measurable, sustainable results.
Hire me when you want to
be recognized as a leader in delivering a culture of justice, equity, diversity, and inclusion, that sets you apart from your competitors
build and implement scalable, innovative, and transformative systems and strategies for creating a truly inclusive culture
attract, engage, and retain the best talent
positively impact your bottom line
achieve your brand's fullest and best potential
---
Expertise:
Intercultural Development Inventory (IDI) Qualified Administrator
Author, Every Little Thing: Making a World of Difference Right Where You Are; ONE: Unity in a Divided World; 30 Days to Being Actively Anti-Racist on Social Media, and contributor to many other publications.
Develop diversity and inclusion workshops, trainings, and training materials for organizations seeking to enhance their brand
Diversity Advisory Committee Member, Bryan College of Health Sciences
Host national events, workshops, networking opportunities, and trainings for writers, speakers, and entrepreneurs
Named one of the 30 Most Influential Women in Lincoln, Nebraska
---
Education:
B.A., Communication Arts and Sciences, Michigan State University
---
Endorsements:
We knew that we were lucky to have Deidra Riggs serve on our Diversity Advisory Committee but what we didn't know is that through her presentation to our campus we would develop a completely new outlook on how to engage with others with an inclusive mindset. Her passion and love for humanity is such an asset to the work she does in diversity and inclusion.
— Ash Wimes, Recruitment & Diversity Coordinator, Bryan College of Health Sciences
As a leader who had to unlearn and relearn so much surrounding racial disparity, I can assure you having a trustworthy guide and consultant through the blind spots, historical context, messaging nuances, and cultural tension points is almost a nonnegotiable.
Deidra has long been a diversity champion, thought leader, consultant, and change agent toward racial equality, healing, and representation. This is her work, and she has engaged it faithfully for years. I count her as one of my best teachers, and I trust her. Should you decide to put some serious energy behind making diversity of part of your culture, look no further than Deidra as your source for leadership. Her experience makes her an expert, and her posture makes her a leader.
— Jen Hatmaker, New York Times bestselling author; presenter and star of HGTV's My Big Family Renovation.
Deidra has worked on my teams in two different organizations and she never ceases to impress me with her extraordinary wisdom, courage, and brilliance. She is a fantastic communicator, whether speaking to groups, writing, or sitting across the table for deep conversation. Deidra has helped me and so many others think in new and betters ways about diversity. And she has worked collegially and effectively to help my organizations make tangible progress in moving toward more just and inclusive practices and cultures.
— Mark Roberts, Executive Director for the Max De Pree Center for Leadership at Fuller Seminary
Deidra Riggs was a pioneer thinker and leader for several years at The H. E. Butt Foundation where she helped us begin to address decades of homogeny. As Managing Editor of a publication that served over 100,000 subscribers, her careful and patient work opened doors for conversations at the executive level that are transforming our organization. We are deeply grateful for her work and the time she gave us!
— Marcus Goodyear, Director of Communications Operations, The H. E. Butt Family Foundation
I met Deidra several years ago, and in years that I've known her, in our one-on-one conversations, in group contexts, and in her written work, I've experienced Deidra to be such a compelling and trustworthy guide on the topics of diversity, unity, connection, and race. She is intelligent and gracious, brave and kind, thoughtful and bold. She is incredibly articulate, and her personal maturity creates safety for honest conversation. She is wise and compassionate, and I've watched her choose her words with such care, even when another person might have been careless or offensive. I trust her, and I learn from her. I have loved introducing her to people in my life, and they've benefited so much by learning from her as well. If I was leading a team and wanted to introduce them to someone they could walk with and learn from on the topic of diversity, Deidra's absolutely at the top of my list.
— Shauna Niequist, New York Times Bestselling Author
I got to know Deidra through a leadership program of which I was President/CEO. What I noticed first about Deidra was what an excellent listener she was. She would sit back and take in everything being said, speaking up only to ask a pertinent question. I began to notice that Deidra's questions were truly the essence of the questions NEEDING to be asked. And, then I noticed, Deidra as she began to peel back the layers of the issues in a caring, gentle way that spurred the conversations to become quite courageous among people who had known each other for only a few weeks. Those conversations were the key to people from various backgrounds getting to know each other below the surface. We laughed together and, at times, cried together. I directed 77 leadership classes over my career and NONE became as close as Deidra's class and NONE had the conversations that allowed everyone to understand the positions of others like Deidra's. She allowed everyone to speak and share stories about diversity, their experiences and then took their stories to a point that caused people to bond. She was able to do this without enflaming tempers or causing people to become defensive. She is absolutely talented and amazing!
— A. Deane Finnegan, President (Retired), Leadership Lincoln
One of the things that first drew me to Deidra was her willingness to host diverse groups of people in challenging conversations on issues of race and gender in today's culture. She invites people to face the difficult topics that have defined so much of our cultural landscape in recent years. Her poise and approach sets a tone which is open and honest, yet safe to explore, learn, and grow. In a culture that seems increasingly suspicious, fearful, and polarizing Deidra equips individuals to be bridge builders. She equips leaders and organizations to see what cultural competency looks like in their unique context. She helps identify and shape strategies that reach wide multi-ethnic audiences. She do these things skillfully. She works with authenticity and attention to the uniqueness of each person's story and journey.
— Jo Saxton, Author, Speaker, Leadership Coach