I asked you to recommend books for me that are light, fun, funny, frivolous, and practical, and you came through! Clearly, you like to read.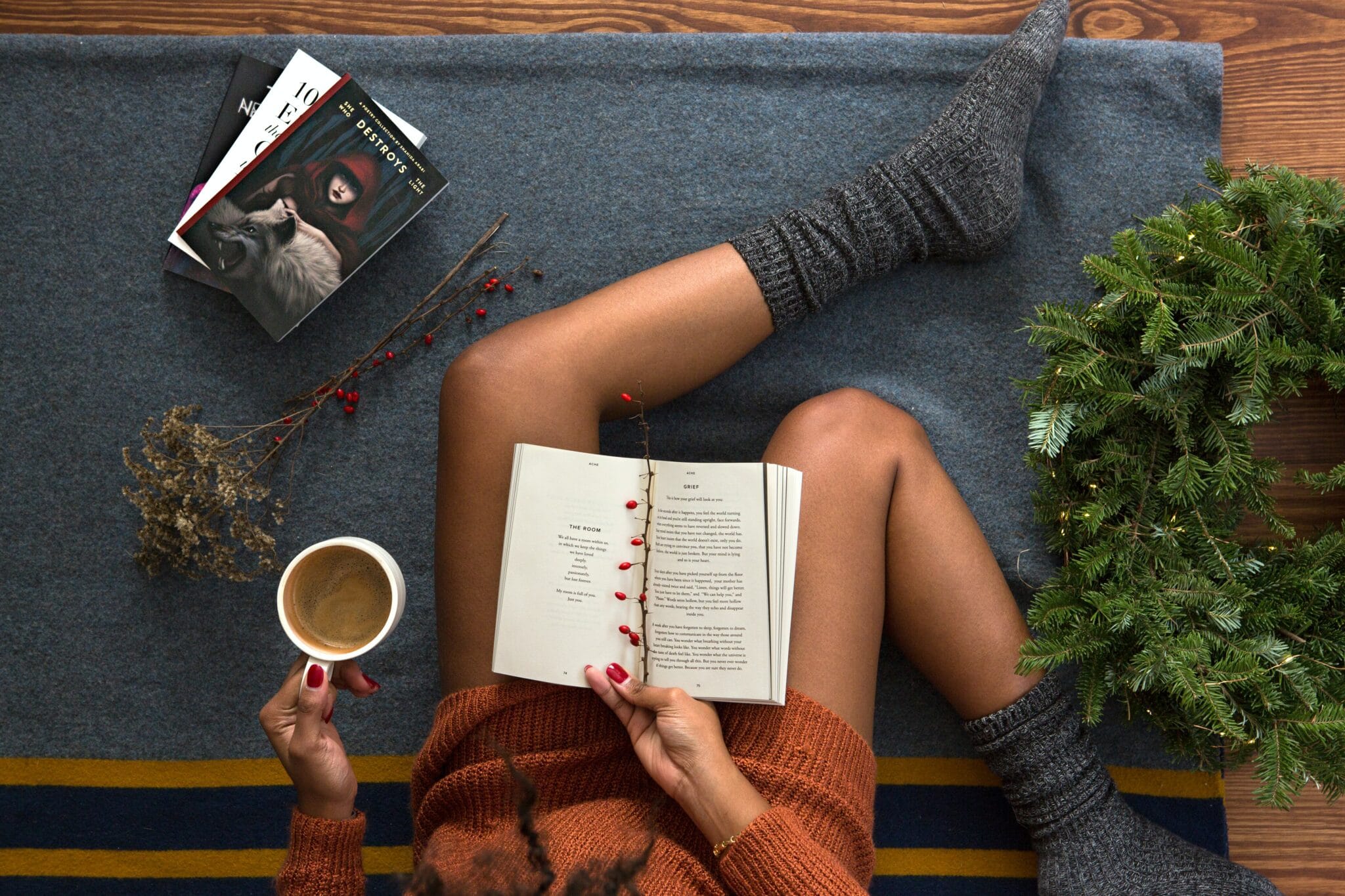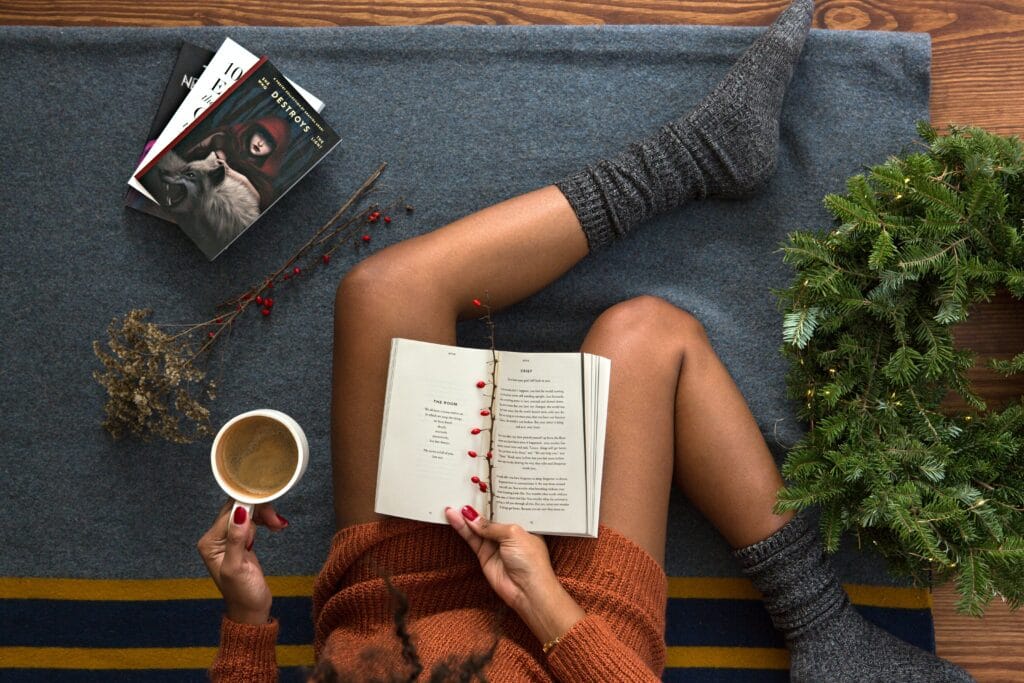 The Learning Never Stops (But Don't Skip the Joy)
It's been a very, very significant two years. Each of us have been challenged in different ways. And so, we hunkered down. We did a lot of learning about race, religion, sexuality, faith, policies and politics and politicians, climate change, economics, immigration, health and science, working from home, getting along with others, and so much more.
That learning never stops; it should never stop. From here on out, we all have to keep digging and researching and reading the important, serious, heavy books. But, also? If reading is something that has historically brought you joy, I want to remind you: don't skip the joy.
In the past two years, I've read mostly serious, heavy books. They were important reads, and I'm glad I read them. But, I found my interest in reading, generally waning, and that's a red flag for me. A waning interest in reading is not me at all. That red flag let me know I wasn't reading enough for fun.
Once, my friend, Will, told me I had permission to quit reading books that I didn't like. Just because the whole world is raving about the book and it's on everyone's must read lists, doesn't mean I have to like it, too. Will's was probably the best reading advice I've received in a very long time, because it allowed me to be honest with myself about why I loved reading in the first place. Now, whenever I quit a book in the middle of a sentence, and release myself from slogging through something I don't like, I think of him, with gratitude.
I Want Books I Can't Put Down
This year, I want the experience of reading a book that I can't put down. This year I want books that have me thinking about the characters and wondering what's going on with them while I'm at work or driving around town. You know what I mean?
This year, I want to read books that inspire me to try new paint colors, or photography lighting, or social media content, or new ways to organize shoes. Because I don't want to skip the joy.
This year, I want to read books that reignite my love for words and reading and story and beauty. And let me be clear: I am not above listening to an audiobook and saying I read it.
On Instagram, I asked you to tell me which fun and pretty and delightful books must be on my list for 2022 . The recommendations are below. You offered up a LOT of titles and I'm going to use your suggestions as my jumping off point.
Caveats
This list will be here for the duration. Pin it or save it to refer to later, when you find yourself in need of a book that will make you laugh out loud or savor beauty or simply lose yourself in a fun story for a while.
I typed up this list just like you gave it to me. You'll notice some of these recommendations include authors and others don't (which is neither good or bad, but I figured you'd be curious). I didn't add links because, honestly, you offered up a LOT of titles!
I am really excited about this list. Why? Well, because I've read a few on the list, and I've heard of some others, but most of these suggestions are completely new to me.
If you do decide to purchase one of these books, please buy from bookshop.org. You'll support local bookstores and get great books. If you missed my request on Instagram and have fun book recommendations of your own to add to the list, send me an email ([email protected]), or a DM on Instagram with your suggestions, because who doesn't love a good book recommendation?
And, since I know you're wondering which book I'm going to read first, I'm going with, The House on the Cerulean Sea* (also the most-recommended book on this list). Have you read it?
The List
The House on the Cerulean Sea
The Switch by Beth O'Leary
Everyone's an Alien When You're and Alien Too by Jomny Sun
City Girls by Elizabeth Gilbert
Song of Achilles
They Can't Kill Us Until They Kill Us
A Man Called Ove by Fredrick Backman
Lady Sherlock Holmes series by Sherry Thomas
Nora Ephrons' essays/memoirs
The Lazy Genius Way by Kendra Adachi
The Royal Holiday by Jasmine Guilloroy
The Rivers of London series
Death Wins a Goldfish
Such a Fun Age by Kiley Reid
Dial A for Aunties
The Art of Gathering by Priya Parker
Clanlands by Sam Heughan and Graham MacTavish
As You Wish by Cary Elwes
The Guncle
Cathedral of Wild by Boyd Varty
Pride, Prejudice and Other Flavors
How to Stop Time
Bridgerton series audiobooks
Here For It by R Eric Thomas
Restored Home by K Byucks
Wintering by K May
The Art of Noticing by R Walker
Something that May Shock and Discredit You by Danny Lavery
Born a Crime by Trevor Noah
The Last Black Unicorn by Tiffany Hadish
Just as Long as We're Together by Judy Blume
Green Lights by Matthew McConaughey
The Vanishing Half by Brit Bennett
Broken by Jenny Lawson
Eleanor Oliphant is Completely Fine
Clap When You Land by Elizabeth Acevedo
The Wedding Date by Jasmine Guillory
Why Not Me by Mindy Kaling
A Very Punchable Face by Colin Jost
The Chosen
The Book of Lights
The Promise
My Name is Asher Lev
The Gift of Asher
Enola Homes
Agatha Christie
All the Lonely. People by Mike Gayle
The Midnight Library by Matt Haig
Joyful
The Souther Bookclubs Guide to Slaying Vampires by Grady Hendrix
Malibu Rising by Taylor Jenkins Reid
The Glatshare
Twenties Girl by Sophie Kinsella
Undomestic Goddess by Sophie Kinsella
Lamb
The Gospel According to Biff
Famously Happy by Jenny Lawson
Me Talk Pretty One Day by David Sedaris
Anxious People by Frederik Backman
Preistdaddy by Patricia Lockwood
Firekeeper's Daughter by Angeline Boulley
A Gentleman in Moscow by Amor Towles
Losing It by Kai Hibbard
The Unhoneymooners
The Last Flight
Nobody Will Tell You This But Me
Simon Snow books by Rainbow Rowell
The Night Circus
Intimacies by Katie Kitamura
Home to Harmony by Philliip Gulley
My Lady Jane
The Last Thing He Told Me
Awestruck
7 Husbands of Evelyn Hugo
Almost Lost Arts by Emily Freindrich
One to Watch by Stayman-London
*affiliate link |Photo by Thought Catalog on Unsplash