This is the first year I won't actually be at an (in)RL meet up.
The first year, Michelle and I hosted a meet up together. Michelle opened her home, and her husband made scones, and a group of women—some I knew, and some I'd never met before—sat in Michelle's living room and made friendships that remain to this day.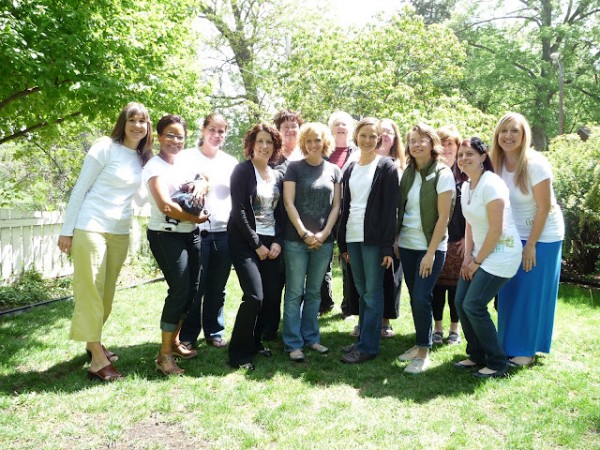 No one really knew what this whole (in)RL meet up could become, but we were willing to give it a try.
Libby was at that first gathering. She got brave and drove to Michelle's, and then walked into a room of women she'd never ever met. I think an experience like that ranks right up there with being the new girl in the high school cafeteria. But, Libby did it and, the next year, she hosted an (in)RL gathering in her home! That gathering was the weekend after the very first JumpingTandem retreat and, for me, it was a soft place to land.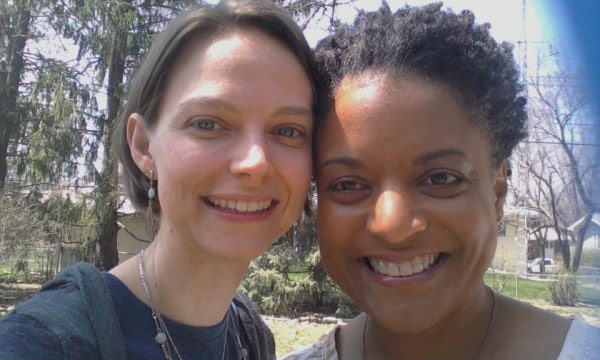 Trina Cress was at Libby's house that day, and it was her very first (in)RL meet up. Trina had begun reading (in)courage, which led to reading other blogs and, before she knew what hit her, she was driving across town to spend an afternoon at (in)RL, with women she'd never met before. And this year? Yes. You guessed it! This year, Trina's hosting a gathering in her home! (Yay, Trina!)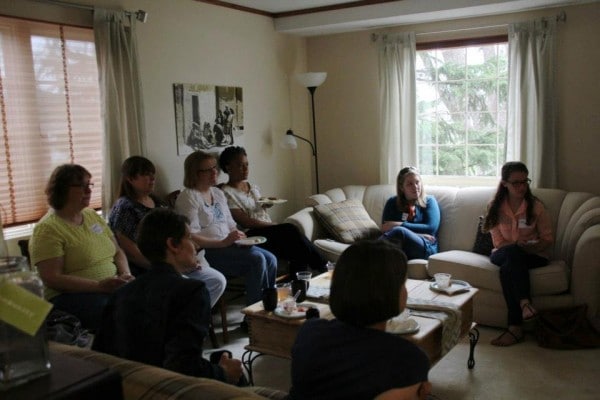 This year, thousands of women are registered for (in)RL, the "un-conference" that comes to you! Will you be there? Have you registered? My husband and I will be on vacation this time around, so I'll miss the beauty that happens when all you lovely women get together to be brave and hilarious and wise and witty. But, I want you to know I'm cheering for you. I'm cheering for the (in)RL veterans, and for those of you who are opening your homes. I thank you for offering a soft place to land to those who want to be brave, or who just want to put one foot in front of the other. Mostly, however, I'm cheering for those of you who will be attending (in)RL for the very first time, all by yourself.
And, for all of you, wherever you are on the journey, I'll be praying for you to have a blast. I'll be praying you don't chicken out. I'll be praying the road to (in)RL is smooth and easy. I'll be praying the technology works and that the baby-sitter comes through for you. I'll be praying for good weather and for the start of a lifetime of friendships.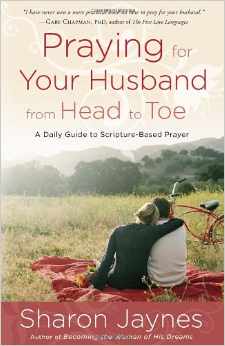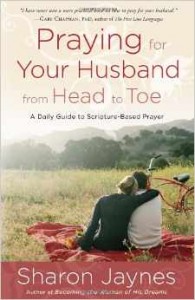 If you're going to (in)RL, will you please let me know in the comments? I've got two copies of a sweet book called, Praying for Your Husband From Head to Toe: A Daily Guide to Scripture-Based Prayer. It's written by Sharon Jaynes, and I had the privilege of reading an advance copy and writing an endorsement for the book. Here's an excerpt, from the back cover:
As a wife, you have been given the privilege of serving as a mighty prayer warrior for your husband. Yet sometimes, even when poised with the best of intentions, you may find the task overwhelming. You wonder: What should I pray? How should I pray? What prayers does he need right now?" 
If this is you, I recommend this book. I'll be honest: I thought I had the "praying for your husband" thing wrapped up tight, but Sharon's book gives practical advice that has helped take my prayers for H to a different level. And trust me—when Sharon says "head to toe" she means it!
I'd love to give two of my readers of copy of this book. If you'd like a copy, for yourself or a for a friend, leave a comment, telling me which (in)RL meet up you'll be attending (it's not too late to register!), and how you're feeling about that. And then, would you say a prayer for the person who leaves a comment before yours? I'll announce a winner next Wednesday.
I believe great things are about to happen this weekend, and I look forward to hearing your story!