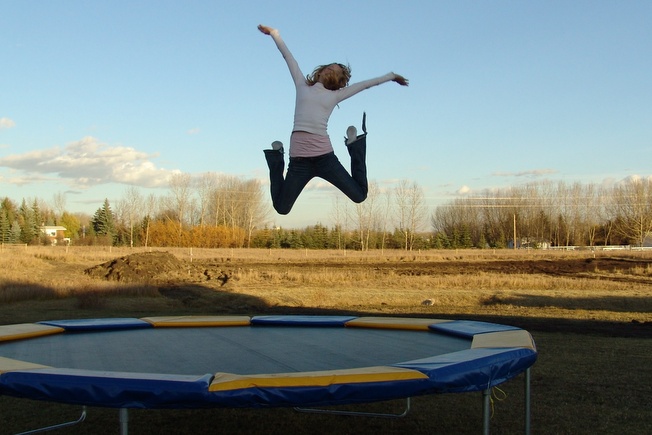 There is a bay window in a conference room at a certain retreat center on the Nebraska plains. If you lie on your back on the floor of this room, with the soles of your tall boots pressed against the baseboard, you can peek through the window pane. Chances are, you'll see a jet plane fly across the clear blue sky.
You will wish you were sitting 35,000 feet in the air, with your seat belt securely fastened around your waist. You will wish you were anywhere other than getting ready to face a room of women who left their people, pets, and plants behind and saved their pennies and worried about whether or not they were packing the right clothes and would anybody talk to them and would they fit in and does Jesus really love them just the way they are?
You will wonder how a heart could beat so hard and fast, and yet no one in the hallway on the other side of the door peeks in and says from the crack in the door, "Ummm…is that your heart I hear beating out here?"
Today, I'm at (in)courage, with a few words I hope will encourage you. Join me?