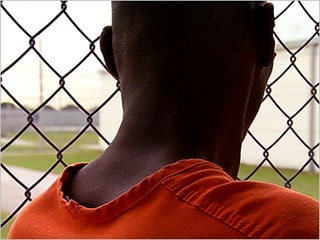 Remember how I told you about Indigo Bridge Books and how they're doing a film series on Race, Power, & Privilege? Well, last night, H and I went back to Indigo Bridge to see The House I Live In, the final film in the series. Again, rather than go into a long explanation, I'll let you click through the link to read on your own. Here's what the people at Sundance had to say about the film:
"Comprehensive in scope, heart wrenching in its humanity, and brilliant in its thesis, Jarecki's new film grabs viewers and shakes them to their core. The House I Live In is not only the definitive film on the failure of America's drug war, but it is also a masterpiece filled with hope and the potential to effect change. This film is surely destined for the annals of documentary history."
That part about shaking a person to her core is no joke. Other reviewers used words like ambitious, fearless, and searing. One reviewer said the film "will blow your mind."
One thing I didn't tell you about last week's experience at the book store was a priceless tidbit of advice a woman in the audience passed along to the rest of us. When our moderator asked how we thought we could make little changes that might add up to a big difference, this woman standing at the back of the room raised her hand and said, "Let's just stop calling people 'those people.' Can we start there?" she asked. "I think that would make a difference."
I don't know why I didn't tell you about that last week. Maybe because I'm guilty. I know it's not right to single out a certain group of people and decide they are "the others" and that they aren't (and never will be) part of "my" group. But that doesn't mean I don't do it.
Last night, in the movie, a prison warden made the point that somewhere along the way, we decided it was necessary to always have an enemy. Historically, when it comes to the drug trade, the enemy were Chinese people who smoked opium, then Hispanics who smoked marijuana, then Blacks who smoked crack cocaine, and now poor White Americans who  smoke meth. It didn't matter, then or now (it seems), that wealthy people get high, too; and the reasons it doesn't seem to matter are complicated and systemic and way too much to get into right here. What hit me right between the eyes is this thing about the need for an enemy.
Where in the world did I learn that? And why do I believe it's true?
Addiction is a cold companion in the branches of my family tree. I look at people I love who break free and then get caught up in the trap of the evil of the disease, and when I see the wave of addiction taking hold again, I consider the addiction the enemy, and not the person. Because I know the story behind the disease, and I love the person who fights it. And what I want for them is help. Love makes a difference when it enters the picture. Love, I imagine, changes everything.
Drug addicts. Prostitutes. Rich people. Poor people. White people. Black people. Tall people. Short people. Women who've had abortions. Men and women addicted to porn. Alcoholics. Pimps. Terrorists. Murderers. Wanderers. Seekers. Sinners. Lost. Christ died for all of us. Every single one. These are not "other" in God's economy.
The gift is for everyone, and the (capital e) enemy is the only real other. The only real other is the one who says, "You don't need God to save you," or "God could never love you," or  "You don't need anyone. You've got this,"  or "You'll never measure up," or "You can't beat this. You're a loser. You'll always only be a loser," or this one: "You're better than those people."
So looking at people, created in the image of God, and saying they don't fit in, don't measure up, don't matter? It's a distraction from the real, true enemy. I don't want to be fluent in the language of the only real enemy out there.
Photo from here.