I met Grace online. Grace's blog, Gabbing With Grace, was one of the sites recommended back when I asked, "Where IS Everyone?" (thank you, Sandy!). Grace is fun and smart and beautiful. Today, she's writing from her heart to ours. I'm honored to host her here…
Growing up in my light skin, which is practically as light as Wonder Bread, I fielded a lot of questions:
"What are you?"
"Yo.  What color is you?"
"So. Like, what's your -like- race or whatever?"
I hoped – secretly wished- my future children would bear far more melanin than me. Like most carefully laid plans by 12 year olds, it didn't happen. When I made the choice to marry a white man I did so knowing my future children would have a destiny much different from mine.
My two precious sons -beautiful as they are- are even more pale skinned than me. While one has the hair texture of your average white kid, the other has thicker, curlier hair like mine but still looks like any other white kid. Slightly ethnic at best.
When the boys are out with Daddy no one ever questions him, looks at him sideways or gives him any grief. When they are with me people ask if they're mine, if they're adopted, if they're Jewish, if they're Latino and yes, if I'm the babysitter. The babysitter. Seriously, I'd like to ask all the nosy-Nancy's if they'd like to give me a paper cut and pour lemon juice in it.
It's difficult to write about this with feeling like an arse. I hate that someone may wonder if I do or do not love my kids based on their skin colors. If you would extend some trust here while I explain, man I would appreciate it.
As a kid, with a white Ma and a black Dad I began to identify as African-American very early on. My strong leanings towards choosing "my black side" was born out of a hideous amount of racism. Everything from my crazy white step-brother who openly pitied my blackness to my overtly racist Christian school and all white Church who refused to baptize me for "being half black."
The black kids in my neighborhood insisted that if I had one drop of black blood I was black. While my white friends and even relatives made it explicitly clear I was not one of them, my black friends and family members adamantly and  consistently welcomed me in. Besides all of that, the black dudes I grew up with were all doped on my "light skin, long hair" mixed girl persona while the white boys treated me like a greasy-headed freak. That about sealed the deal, I knew my fate was all wrapped with blacks, a black husband and by God, black(er) children than me!
When my white hubby came along he affirmed and loved my blackness, had no inclination to change me and desired to include my African-American-ness into our home and family culture. Here was a white man who had intentionally displaced himself among blacks even though he grew up in Whitey-Whiteville, had read widely, understood white privilege and was actively working against it instead of taking advantage of it out of ignorance. I loved him and he loved me. First came love, then came marriage, then came the babies in the baby carriage.
The white babies in the baby carriage.
Let me reiterate: before I married white I had chosen to deal with the "consequences" of having white(r) children. I asked myself, "who better than me to raise my white children?" The thing is, I was young and in love and I had no concept of how painful it would be to essentially lose my culture, my heritage through children I gave birth to. It was, has been and remains to be painful.
Obviously, I don't welcome the dissonance, but the truth is there often bearing down on me, the overwhelm, the discombobulation the glaring reality: I have given birth to two white men.
I try to tell myself that my feelings of shame and disappointment, fear or sadness are perfectly normal for anyone who has endured years of painful racism from a certain ethnic group only to one day give birth to sons of that same ethnic group. That would throw anyone would it not? I hope so. Because really, I'm just your ordinary biracial, African-American woman married to a white man trying to navigate my own racial baggage and teach my precious little white(r) sons how to love themselves and others around them.
Because in my skin, here is what I know to be true:
~ I know I'll need to teach them what to do when someone asks them, "is THAT your Mom?!?!"
~ As white looking kids with a biracial mother, a black grandfather & black cousins I know they'll be conflicted when they hear white kids talking badly about blacks.
~ I know how left out they will feel if they ever identify as African-American yet aren't identifiable as having any "black in them."
~ I know they will benefit from white privilege as white looking boys with white looking skin and white looking hair and a white father.
~  I know we will need to teach them what that means and how not to step on others on their way up.
~ I know it's best not to ignore the trials my boys will face with the skin they're in.
~ I know with certainty who ignored and despised my skin growing up. I know who made life a lot more painful to find my way in the confusing racial terrain that is America. I know the ones who tried to ignore my racial differences were white, and I know the self-hate that taught me.
~ I know the onus is on the hubs and me to steward our little boys into the full knowledge of the God who loves them exactly as they are, and the God who saw fit to give them a white father and a racially mixed, ethnically identifying black Mama.
In my skin, I love them with all of me. And we are all old enough to know love often comes with pain, but the journey is every bit as worth it.
And I wouldn't rather be on this journey with anyone else.

~~~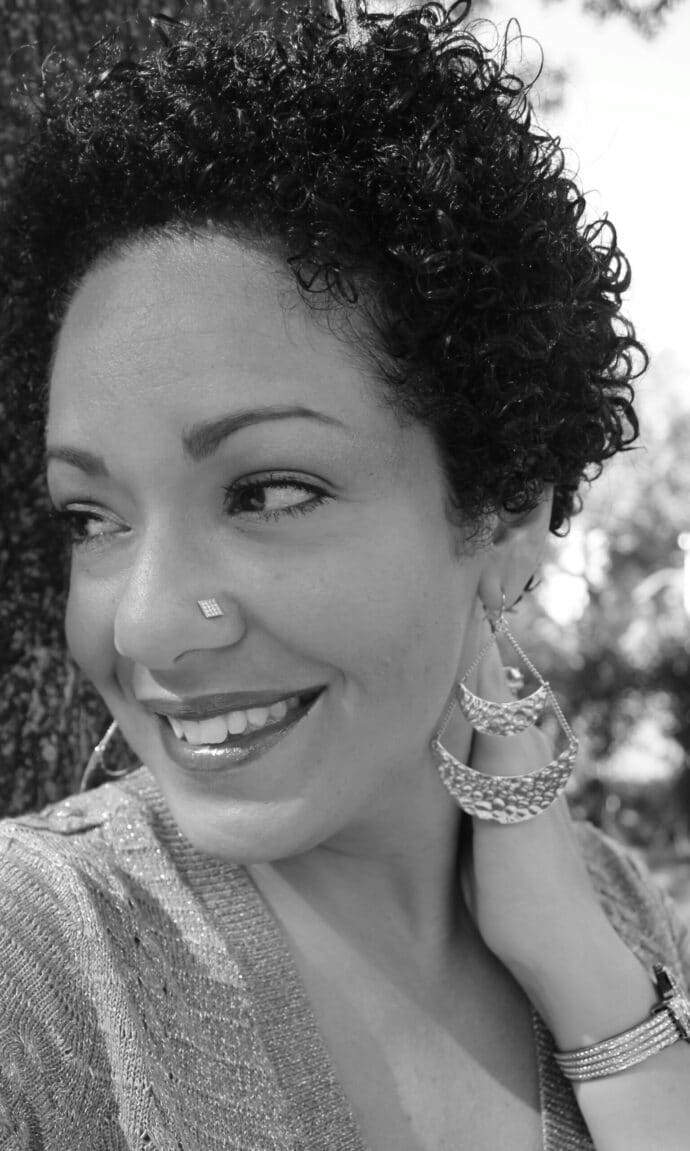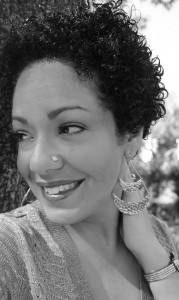 Grace is a passionate, big-dreaming storyteller, writing about the hope she's found in Jesus. Grace is married to Dave, and the mother of two little boys, and therefore, working hard to memorize Thomas the Tank Engine's vast friendship base. Grace likes to think she's Joyce Meyer meets Halle Berry meets Anne Lammott…but she also knows she shouldn't think more highly of herself than she ought. Grace works as a  program coordinator for a Foundation serving high school students in NYC & Kalamazoo, MI. Grace is an essayist in the upcoming anthology, I Speak for Myself: 40 American Christian Women Under 40 addressing the topic of taboo. (White Cloud Press, 2013). Also, she's working on her first book, Detroit's Daughter, a memoir about surviving her father, her brother, abuse, racism, Christians, boys, and poverty, while growing up in inner-city Detroit. She loves social networking, photography, fashion & swiss cake rolls. She hates horcruxes and human trafficking. You can follow her adventures in trying to lead a purposeful, grace-filled, beautiful life on her blog, Gabbing With Grace, or on Twitter.