You know Michelle, right? Michelle and I met online first. We knew we lived in the same town, but even so, we were both surprised when we ran into each other one night in a coffee shop around the corner from our homes. Turns out, Michelle and I live just about two miles from each other. One day last summer, Michelle and I went to lunch together. We rode our bikes in the sweltering heat and shared spectacular food at my favorite restaurant. When we finished our meals and stood outside near our bicycles, Michelle said she had something to tell me. Today, she's sharing that story with you:
~~~
So you might think it's a little odd that I'm going to tell you a story about Deidra – a wacky, kind-of-uncomfortable story – right here at her very own place. But yeah, that's what I'm going to do…so here it goes…
Deidra and I met online first, even though we actually live in the same town, less than two miles from one another. One day, a few weeks into our online friendship, I popped over to her place and saw a photograph, beneath which was a caption identifying the women as her mother and her sister.
I looked at the photo. And then I read the caption again. Her mother and sister? Her family? These women were African-American. How could Deidra's sister and mother be black, when she was white?
The answer – the one you already know, of course – is that Deidra is not white. She's black, just like her mother and sister in the picture.
In all the weeks I'd known Deidra, I'd simply assumed she was white.
Italian, to be specific. I'd assumed Deidra was Italian. In her blog picture – the tiny profile shot she used to have up there in the corner of her sitting on a brick wall in a summery dress – she looked Italian to me, with sun-kissed skin and a vibrant smile.
A panicky monologue ran through my head as I stared at the picture of Deidra's family on my computer screen. Oh my sweet heaven I'm a racist…I don't want to be a racist…Oh please tell me this doesn't mean I'm a racist…This can't possibly mean I'm a racist, right? Right? 
For more than two years I felt guilty about the assumption I'd made, long after Deidra and I met in person and became real-life, in-the-flesh friends. Long after we'd shared a conference hotel room and she'd seen me in my ratty pajamas and we'd set our toothbrushes next to the hotel sink. Long after I'd met her husband and she'd met mine and we'd sat at the dining room table and held hands over grace.
Finally, this past summer, I told Deidra my story. I guess you could say I confessed. As we leaned our bikes against the brick wall outside the sandwich shop, I looked at the ground, scuffed my sandal in the dirt and told Deidra that I had something to tell her, something I'd wanted to tell her for a long time.
"The kind of story where we hug at the end?" she asked, laughing. And I laughed, too, but shrilly, afraid that maybe she wouldn't want to hug me when I finished my story, when I told her I'd been surprised to realize she was black.
She didn't even blink, of course. Deidra was gracious and loving, just like she always is. She smiled and laughed her wind-chiming laugh as we talked a little bit about the kinds of assumptions we make and the expectations and notions we bring to relationships, both new and old. And then we strapped on our helmets and pedaled home through the Nebraska heat.
I still think a lot about the conversation Deidra and I had outside the sandwich shop that day. And I still worry a little bit. Because the fact is, the assumption I made about Deidra two years ago? It's not an isolated incident. I make assumptions about people I know well, and about people I don't know at all, every single day. I carry my history, culture and environment in my heart, in my mind and in my back pocket, and, for good or bad, this contributes to who I am, how I live in the world and how I interact with others in my community.
The key, I think (and believe me, I'm still trying to learn this as I go along), is to recognize and acknowledge these assumptions when they occur and to define them as such: as assumptions – not fact, usually fiction, a product of my own "stuff." And to know and believe, too, that just as my assumptions don't define someone else, they don't define me either.
So…can you think of a time when you assumed something about someone else that turned out to be untrue? Did you learn anything? What did that tell you about yourself?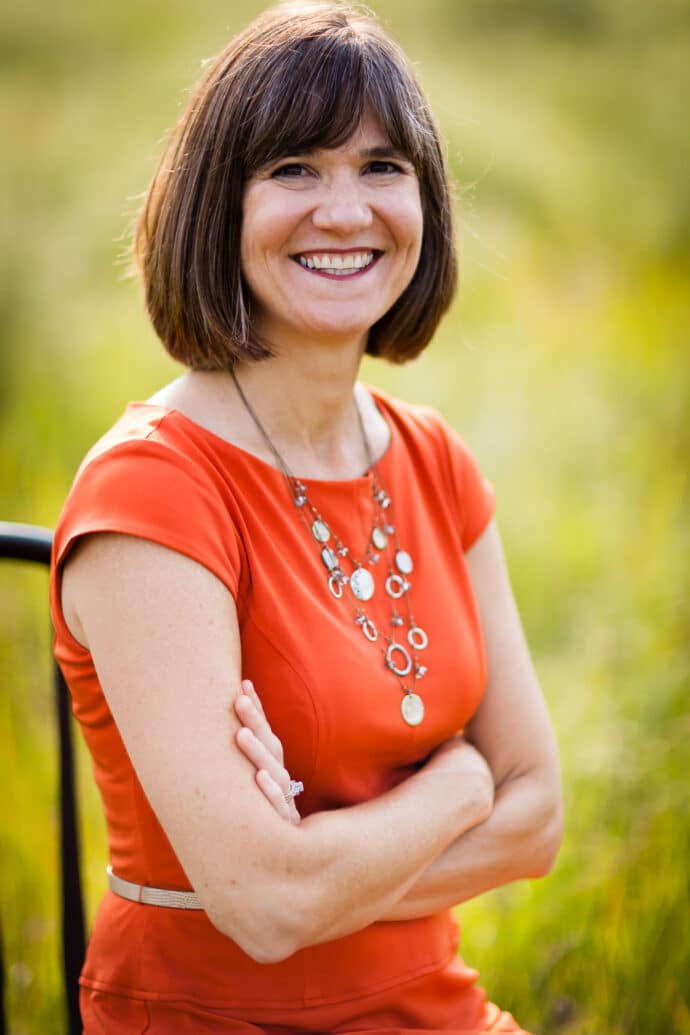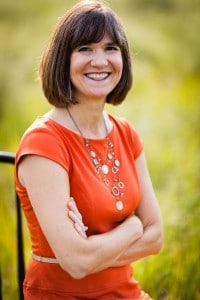 A Massachusetts native, Michelle DeRusha moved to Nebraska a decade ago, where she discovered the Great Plains, grasshoppers the size of chickens…and God. She writes about finding and keeping faith in the everyday at her blog, Graceful, as well as a monthly religion and spirituality column for the Lincoln Journal Star and for a variety of online publications, including The High Calling. She's mom to two rambunctious, bug-loving boys, Noah and Rowan, and wife to Brad, an English professor. You can also connect with Michelle on Twitter and Facebook. Michelle will also be speaking at JumpingTandem: The Retreat.