This post is all about granny panties. You've been warned.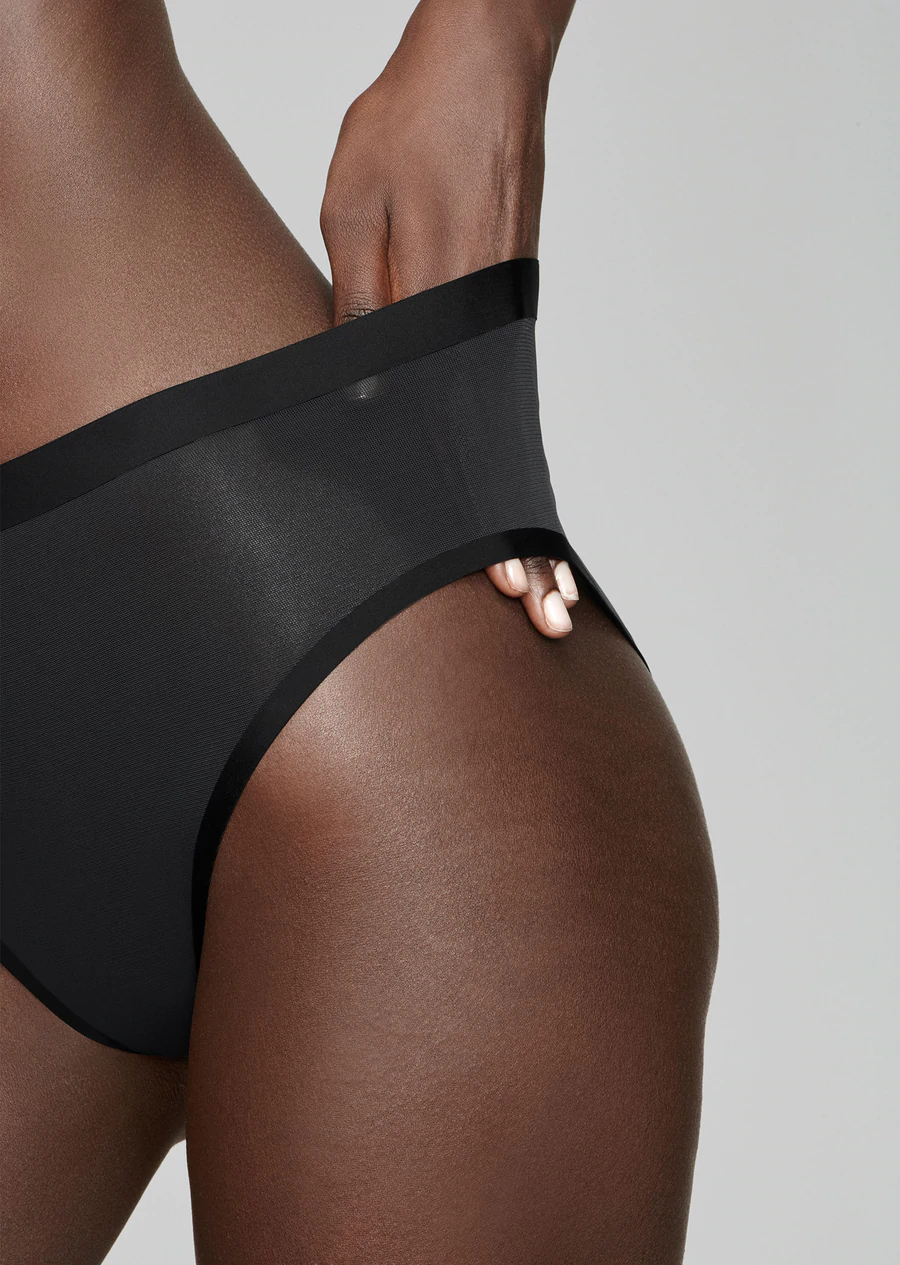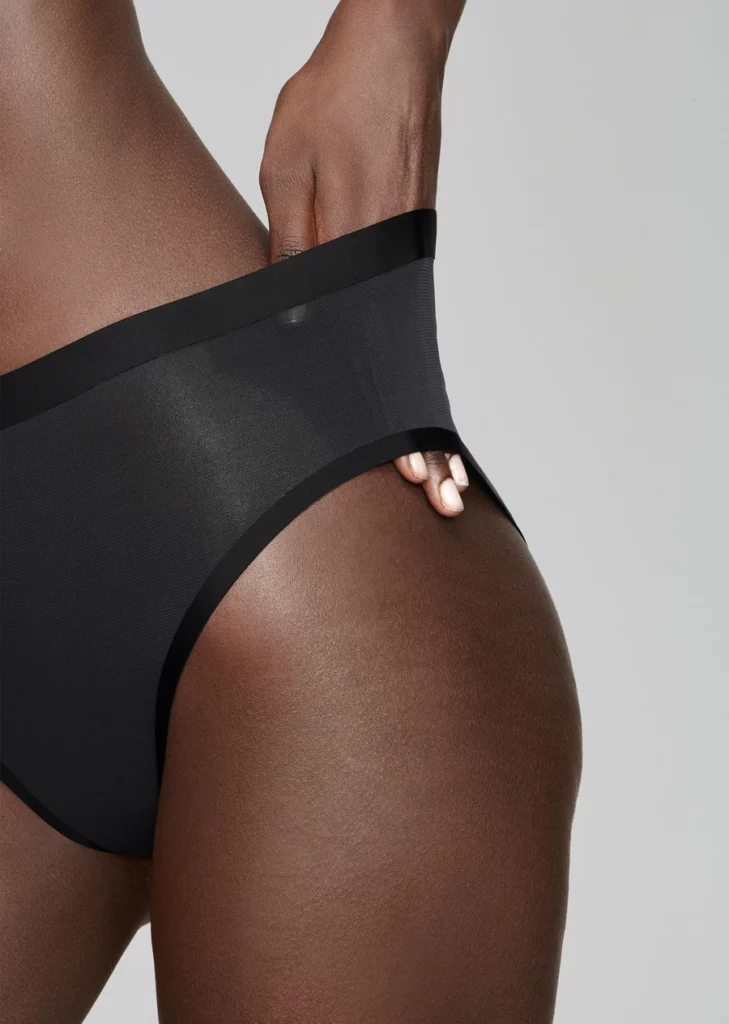 I asked on Instagram if you could recommend a great pair of granny panties. I didn't specify what I was looking for, but you came through with the recommendations. You sent links and pictures and testimonials.
In all of your recommendations, there were a few that were repeated, over and over again. On that list? Soma. Auden (sold at Target). Fruit of the Loom. There were others, but these are your overwhelming favorites.
I bought a boatload of panties (and a couple of bras) to try for myself, and I've got some pros and cons to share with you. I also have a couple of strong faves.
To reiterate: I was looking for granny panties. I wanted a high rise and lots of coverage. I also wanted them to be pretty. Sexy, even. I wondered if that was possible. When your recommendations started pouring in, I did a lot of google searching to see which recommendations would be worth trying and paying money for.
Because we live in 2022, the algorithm and cookies were paying attention and ads for different brands of panties began showing up in my IG feed. In the end, I decided to try five different brands. Here's what I tried, what worked, and what didn't:
Auden: $5/pair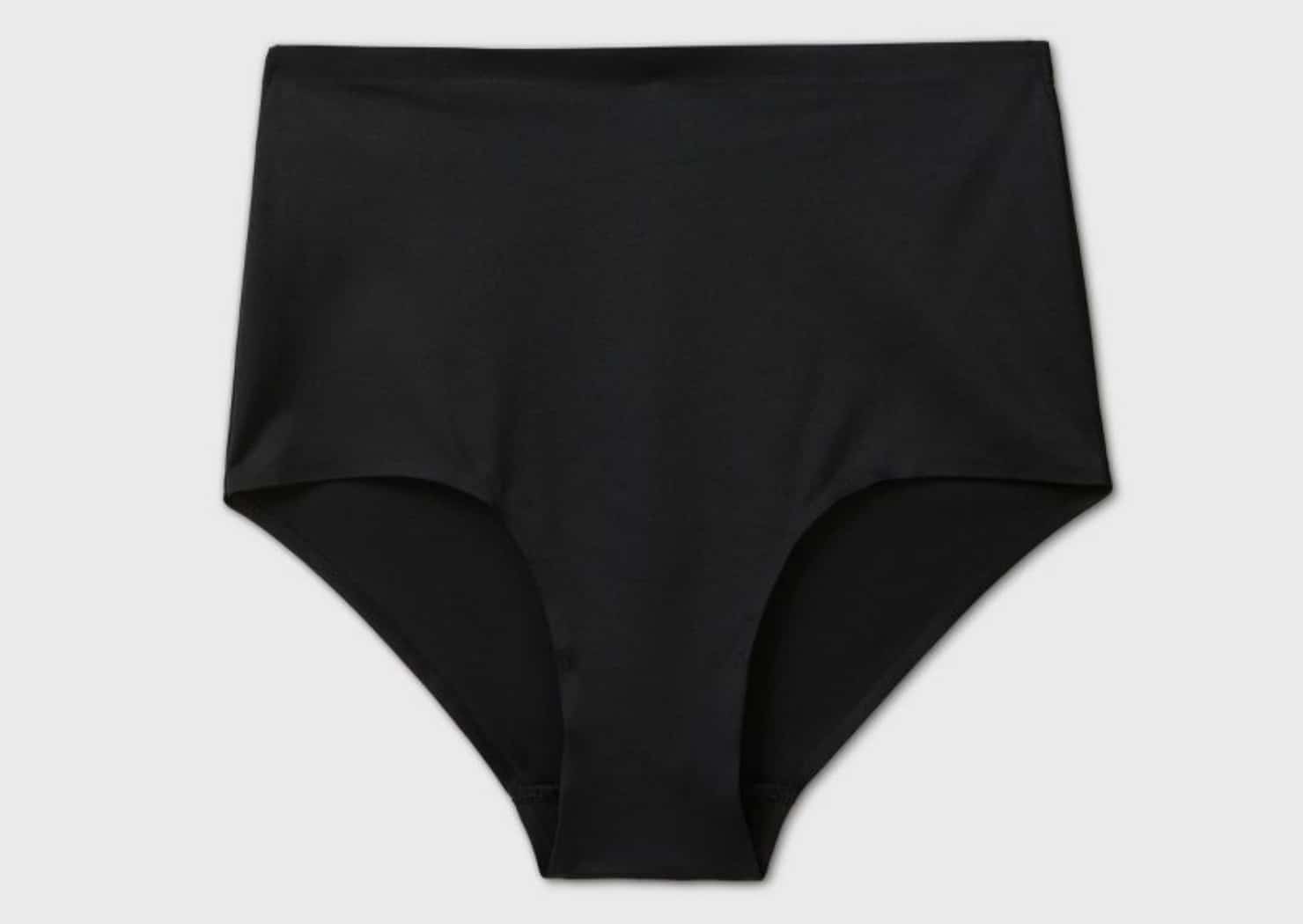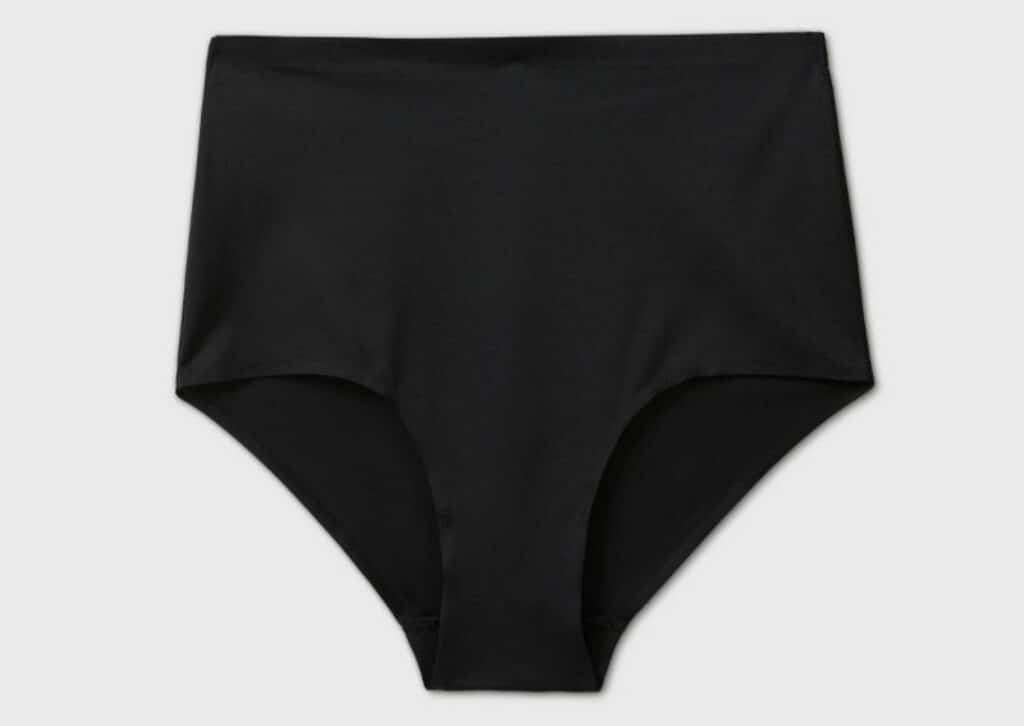 I already had Auden in my wardrobe. I have loved Auden for a very long time. A lot of other people love these panties, too. In fact, they are so well-loved that they are very difficult to find. I wear a size medium in underwear, and so do a lot of you. Whenever I stopped in Target to stock up on panties, I rarely found a size medium brief. That fact alone was one of the primary reasons I began this search.
What works:
Super soft
No panty lines
High rise
Great coverage
Comfortable
Not ugly
Lots of color options
What doesn't:
Hard to find
This part is hard to describe, but the crotch of these panties doesn't always give the best fit. It often shifted during the day and I got sort of a "side wedgie" which was not comfortable at all.
Regular wedgie if wearing a dress
Soma Vanishing Tummy Floral Lace Retro Brief: $26/pair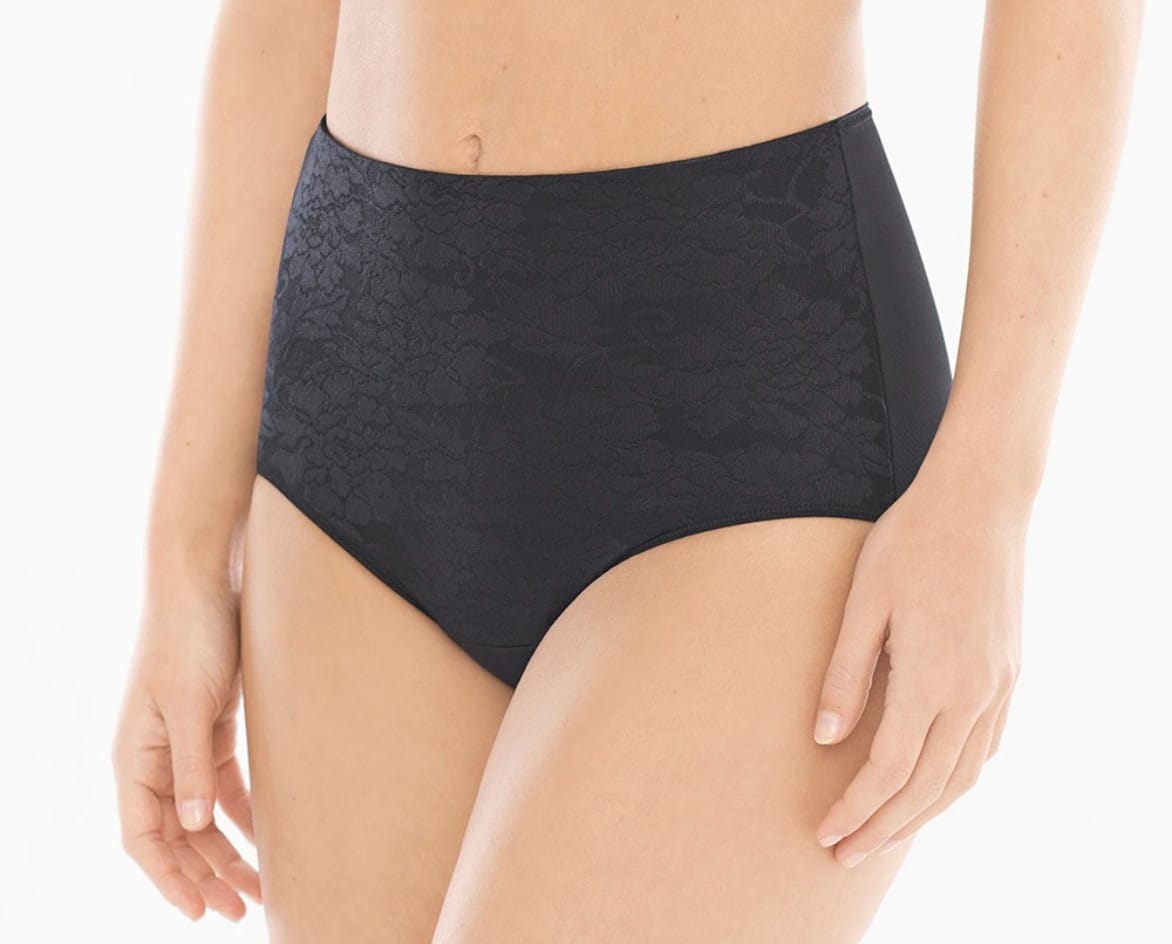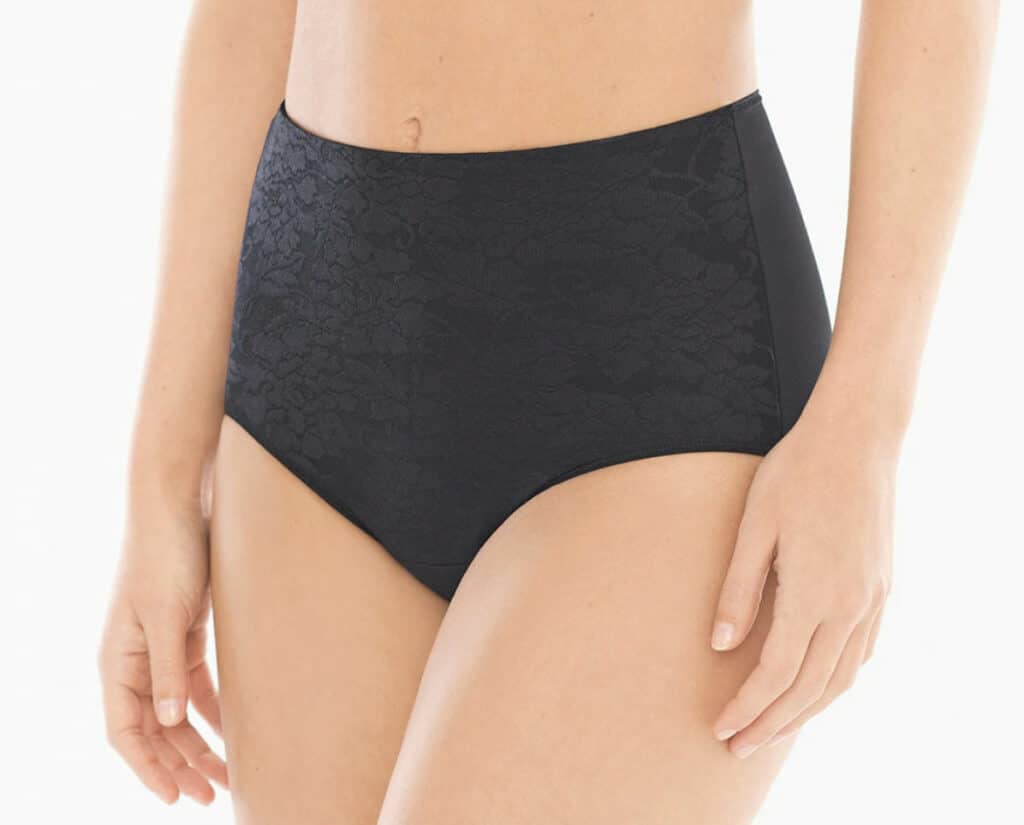 I also had Soma panties in my wardrobe, but I wasn't a fan. Your enthusiastic recommendations made me give them another try and I'm really glad I did. These are very different from the ones I had before. This specific pair — the Vanishing Tummy Floral Lace Retro Brief — made me so happy. They are truly full coverage and incredibly comfortable. I put them on under my dress one Sunday and could not stop raving about them. The main thing I like about them? They stayed exactly where I put them, all day long!
What works:
I really like the style of these. I thought they'd be frumpy looking, but when I put them on, they were giving me and old-school glam vibe and they actually made me feel quite sexy.
This pair has a regular leg opening and not a high rise. I find this to be more flattering on me, in this particular style.
I bought these in black and the lacy, retro design is everything.
These have a strip of silicone inside the leg on the back side, and that's what keeps them in place. All day long.
What doesn't:
These were also difficult to find. I went back the next day to buy another pair and there were none in stock. Instead, I bought the "modern" version which has a high leg opening and lace trim. They're good, too. But the retro style is my jam.
Knickey High-Rise Brief: $17/pair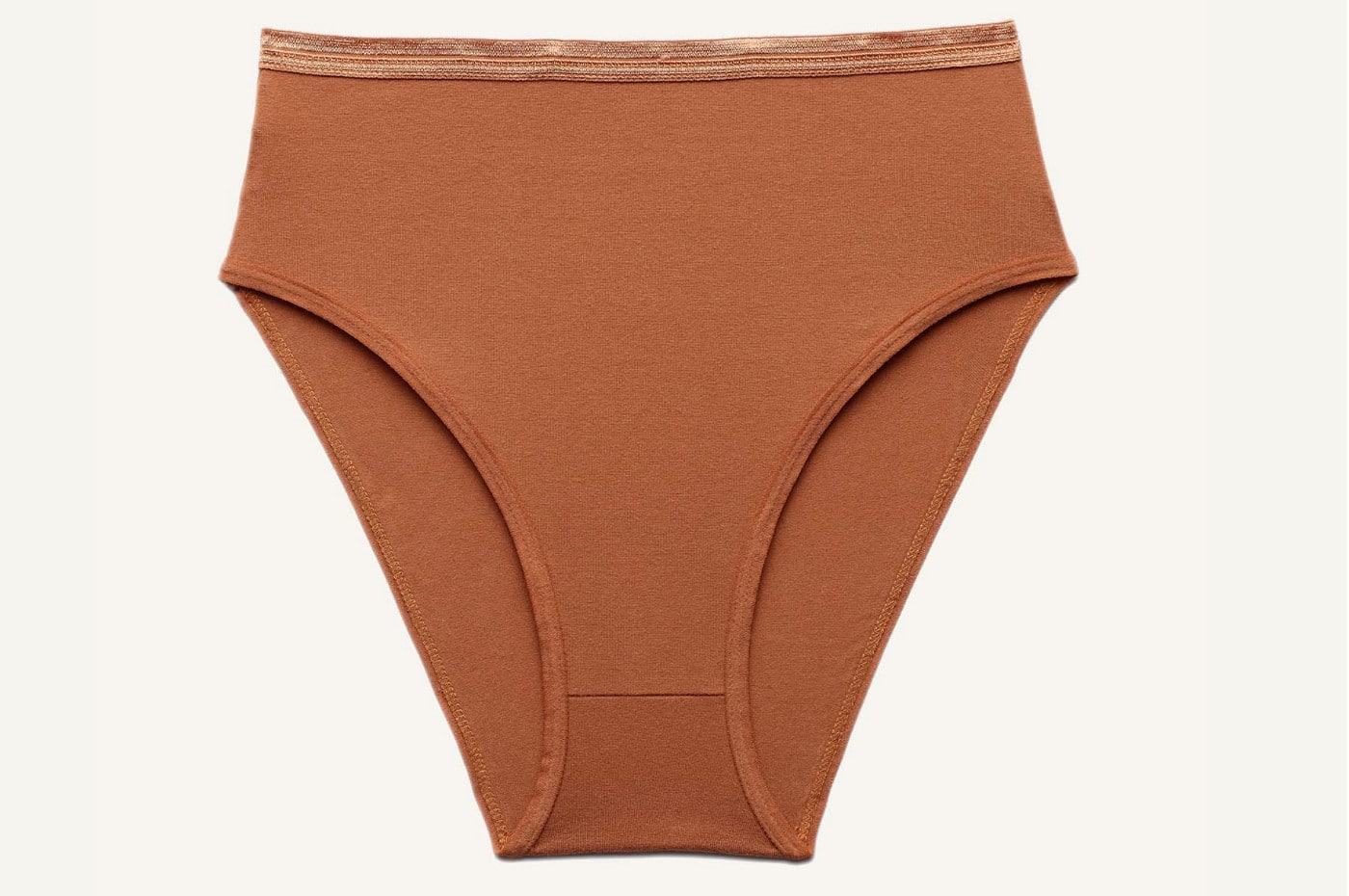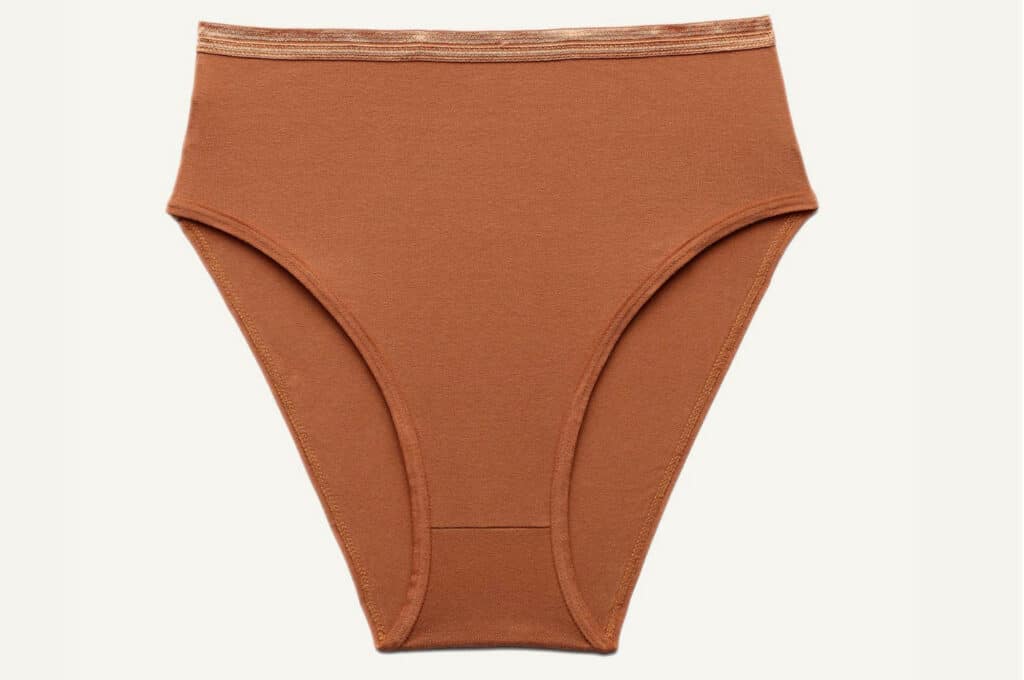 These showed up in a Google search I did one day, and I'm super happy they introduced themselves to me. I bought them online and, when they arrived and I tried them on, I immediately ordered a second pair. These are great! They are more cheeky than brief and that makes them sexy in their own way.
What works:
Organic cotton. These are SO comfortable and breathable.
Colors for every skin tone.
Great fit.
High rise.
No wedgie. I wore these under pants and they stayed where I put them. I'm not sure I would trust them under a dress all day long, but I've got my Somas for that.
What doesn't:
These just work. I love them for everyday wear. These will replace my Auden panties as my cute and sexy everyday granny panties.
Negative Sieve High-Waist Brief: $45/pair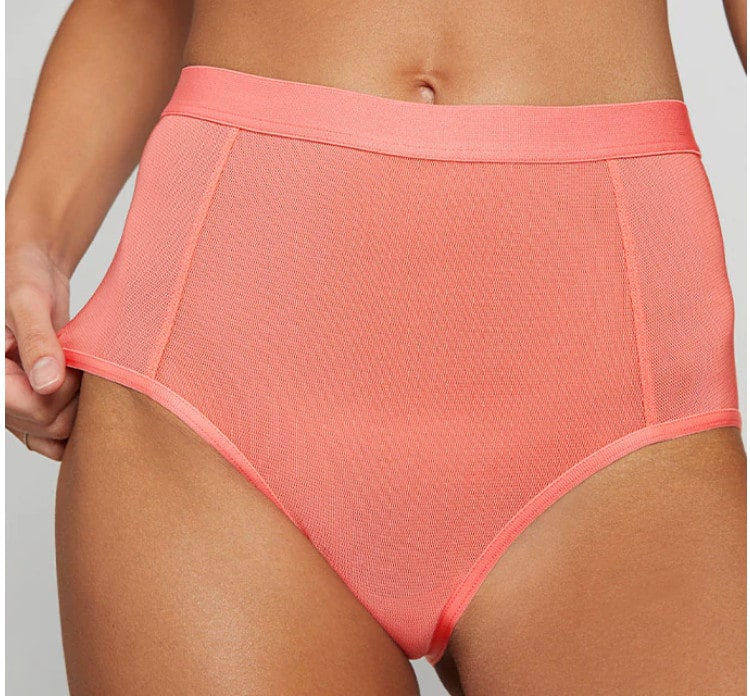 Go to the website. Go ahead. I'll wait. So sexy, right? I love the vibe of this company and they reeled me in with their branding. I like what they appear to be trying to do. I ended up ordering a pair of the Sieve High-Rise Briefs and a bra, both in the coral color and mesh fabric you see here. I wanted granny panties for the comfort and coverage, but I also dreamed a garment like that could be sexy. Negative agrees.
What works:
The panties fit perfectly in medium.
Great high rise.
Super sexy.
The bra is great. It stayed put and I hardly knew it was there.
What doesn't:
The price. I wasn't convinced these are worth the price tag.
These were the least comfortable of the bunch. The trim around the legs felt slightly binding in the crotch. I knew they were there, and I can't say that about the other brands I tried.
CUUP The Highwaist: $18/pair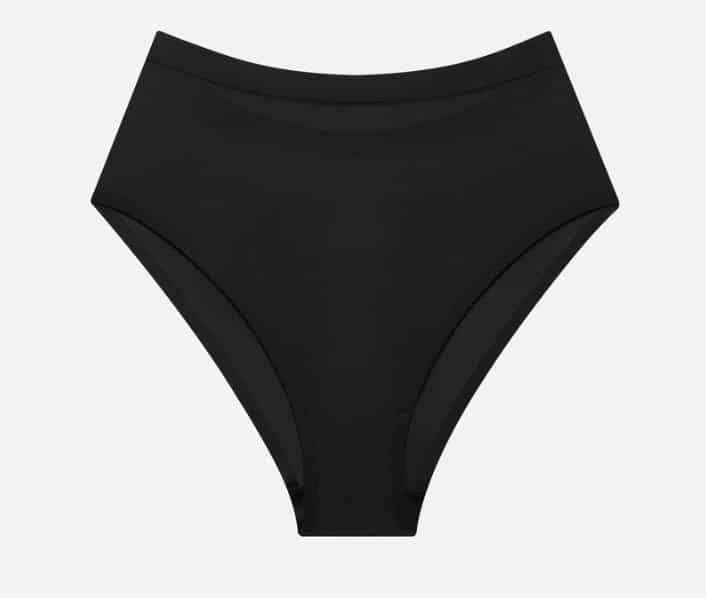 CUUP kept showing up in my IG feed and I kept flicking them away because they were talking about bras and I was looking for panties. Thank goodness they wore me down! I fell down a rabbit hole when I clicked on their site. And, yes. I bought panties and a bra.
These panties are like leveled-up Audens. If you like Auden but want something more substantial in terms of materials and construction, these panties are for you. I bought these in slate gray and I think I'm just gonna call them slay. Like the other brands (except for Soma), these are more cheeky than brief.
What works:
So soft, OMG.
Great fit.
High rise.
Super sexy.
These are definitely better quality than Auden, and I think they live up to their $17 price tag. They'll be a good everyday panty for me.
I also love the bra. It's sexy and fits perfectly. I used the quiz on CUUP's website to choose my size, and it worked!
What doesn't:
Unlike Auden, you might have VPL (visible panty line) with this pair. They'll work under jeans, for sure, but I'm not sure if they'll disappear under lighter fabrics.
Very cheeky. Not really a brief.
The Bottom Line 😉
I am officially kicking Auden to the curb. It's just too frustrating to keep going into Target to stock up on panties, only to find that they're out of stock. If you wear something other than a medium and you want a panty with no VPL, I recommend giving Auden a try.
Negative is also a no for me. They are beautiful, but the price tag is too hefty for a panty that's not really comfortable.
My new go-tos are Soma (but only the style I reviewed here), Knickey, and CUUP. In terms of price, these are more of an investment than Auden, but I believe it's worth it to have comfort, sexiness, and wedgie-free days.
One brand I read a lot about but didn't try is the Naked Classic Nubian Skin Brief. The company is based in the UK and only offers free shipping to the US on orders over $100. Take a look at their website. If you're in the UK and decide to try them, please let me know what you think!
Lest I leave you wondering, I did not try Fruit of the Loom, even though it was a fan favorite. I decided my Fruit of the Loom days are behind me. 😉
One last thing: Yes. Granny panties can be sexy.